News
Update: Mother of kidnapped girl shares more info., her baby daddy reacts too
Yesterday we brought you the story of Moronke whose two year daughter was kidnapped by her paternal grandma, Annette Ehiemere (HERE).
There's an update on the story now and the baby's father has also reacted as seen below:

"Hi, i am Temi, the mum to the kidnapped child. My 2 year old
daughter Liya was kidnapped on the 6th of October 2014 by her paternal
grandmother and its been confirmed by the police that she has been taken
to Nigeria. Annette Ehiemere , the paternal grandmother, who lives in
Port Harcourt with her son(the paternal dad) Izuchukwu Ehiemere, asked
to come visit her granddaughter in April and since she had nowhere to
stay I allowed her stay at mine so she can get to know her granddaughter
and spend a little time with her, all these I did in good faith.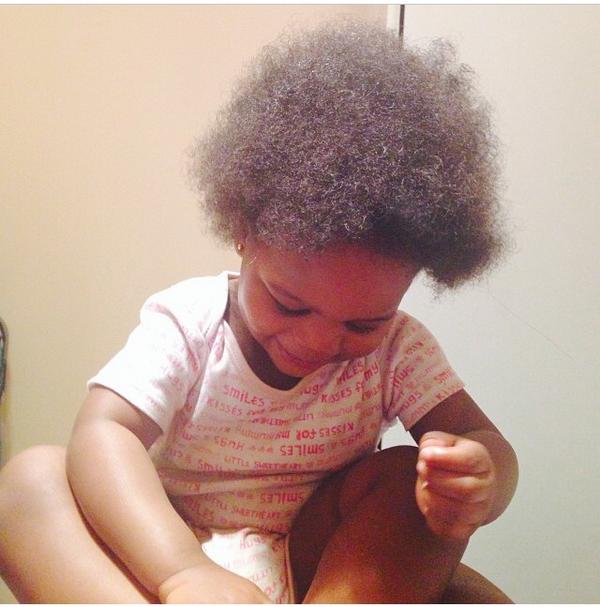 She spent 5 months and all these time I didn't suspect she was
making plans to kidnap my baby, I knew her birth certificate was lost
but I just thought it was around somewhere in my room and I would find
it, not knowing she had taken it.
I resumed at university on the 6th and by the time I got back
home, they were gone and after reporting to police it was confirmed that
they had boarded a flight to Nigeria. She took my little sister as well
and dropped her off at her sister's in Hackney so I wouldn't quickly
suspect that was what was happening and made her drop my sister off the
next day.
I had my baby Liya in 2012 and I have been the only one by her
side, when I got pregnant and her dad didn't want her, I told him I know
choosing to have her is selfish but I really want to keep the baby and I
would take responsibility for her. I have gone through hell taking care
of my baby but it was joy to me, she is my motivation, everyone knows
how much I struggled to make my baby happy. She isn't familiar with
anyone else, she has never travelled out of the country before talkless
of travelling without me by her side. I didn't even get to hug my
daughter goodbye.
They haven't let me talk to my daughter yet, I don't know
exactly where she is. You can't just take someone's child away from them
without letting them know. I didn't even get a chance to kiss her. It
was one of those days when I was rushing off to school so I just told
her bye and dashed out the door not knowing I wouldn't see her again. My
baby must be missing me so much, wondering where her mum who has always
been by her side is. I don't trust my daughter being with them for so
many reasons. The grandma is a firm believer of spanking kids, she used
to say spare the rod spoil the child and I know that is a usual belief
back in Nigeria but I never agreed with her, I used to tell her there
are other ways you can discipline a child and told her never to touch my
kid again and now I am not even there to make sure that doesn't happen.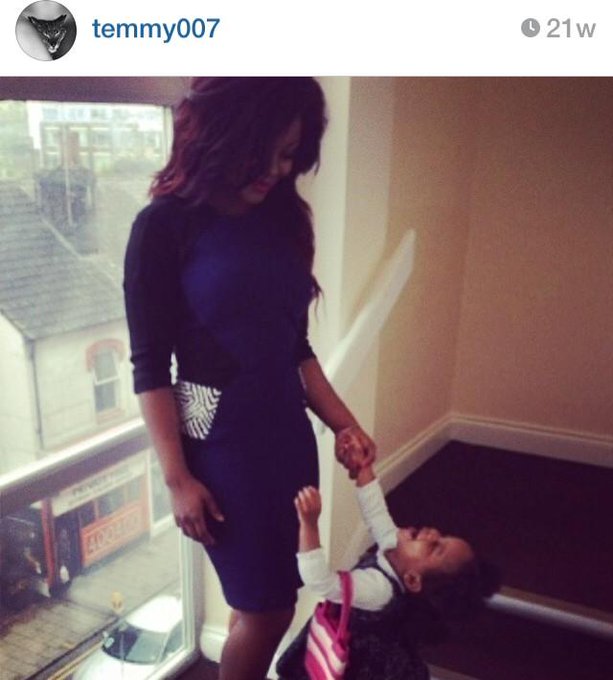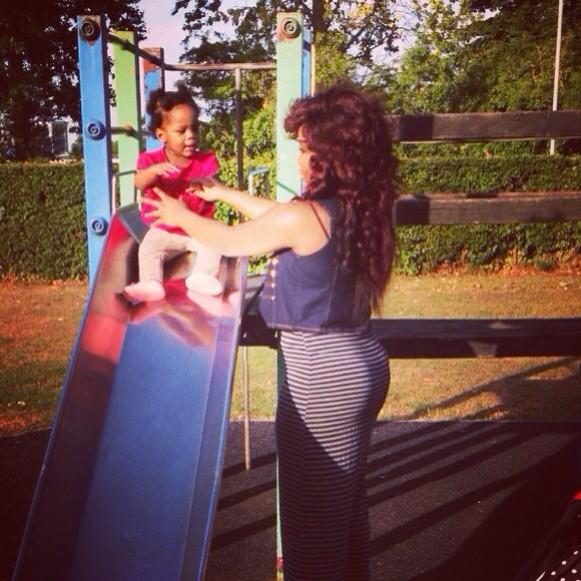 I feel like this a bad dream and I am going to wake up soon. I
see these things in movies and never thought it could so easily happen
to me because I was stupid enough to trust someone who I thought being
my daughter's grandma was automatically family. I can't survive without
my baby. She has never even travelled without me to another town in
England here, talk less of another country.
I used to have so much trust in the police force and UK boarder
agency and never in a million years thought she could be kidnapped in
this country and flown abroad without my consent.
I am never one to put my business out there because I have
always felt like I was strong enough to handle anything that life throws
at me because I had Liya to keep me going, now my baby is gone and I am
weaker than I have ever been in my life, that's why I need you to help
me raise awareness or get someone to help me. I don't mind getting Liya
back and then going through custody battles with them the right way but
the way they took her was so wrong. I miss my baby so much and I need
help." the young mum has fully explained.
Reacting to the report however, the father of the baby in a chat with
blogger, Myne Whitman claimed it is a legal matter and blogs shouldn't
just jump into conclusion on the issue. He has promised to send a
detailed press statement.