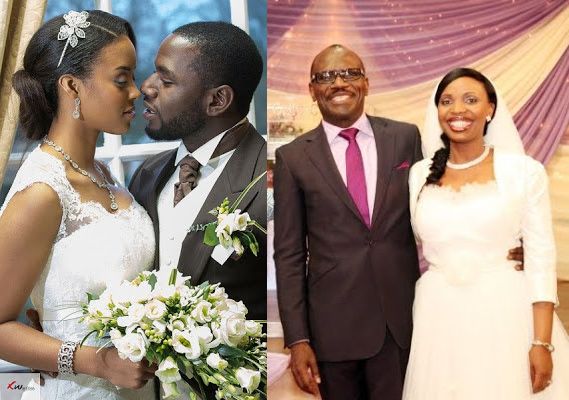 In an interview with Encomium Weekly, Pastor Jimmy Odukoya, the son of Pastor Taiwo Odukoya and late Pastor Bimbo Odukoya, opens up about marriage, his relationship with his father and step mother and plans to immortalize his later mother.
He also dished about his record label – Firehouse which he co-owns with his wife Kemi Odukoya, and his music career.
Read excerpts from the interview;
On launching his record label – Firehouse: "There are a
lot of unspoken truths when it comes to the music industry in Nigeria.
The gospel music is generally seen as second class to secular music.
They are not on the same playing ground, so to speak.
If you say we represent Christ, why are
we not so highly rated? Why can't we do it the right way? I have found
there is no structure; there is no unity; again there is no insight or
vision into how we need to do this.
Most gospel artistes just focus on the
church, while our counterparts in the secular world are everywhere. We
were called not to reach the church. We are already there. You don't
take a man that is healthy to the hospital. You don't take light to
light, you take light to darkness.
We were called to go into the world and influence them positively. Let there be a structure to reach the unsaved through music."
On starting out in music:
"I grew in music. Pastor J grew in the church. My father is a pastor.
My late mother, Bimbo Odukoya was also a pastor. I grew singing and
dancing. Music has always been part of my life. It's something I've
always enjoyed doing. What spurred me to singing professionally was in
America.
I observed that secular musical videos
were better in terms of depth and quality than gospel videos. It was not
inspiring. So, I came in to change the orientation, I wanted to
challenge and change this mindset. I wanted to do a kind of music
presented in a different way."
On if he has always had support from his dad:
"If my mum were here, I am sure she would be over the moon. She would
sure be very excited. My dad has always been in support of whatever I
do. Anything I do with the objective of helping people and promoting
gospel, my father has no issue with it. At the end of the day, this is
an avenue to get people into the church. But I always try to check with
my dad to make sure I'm on the right track."
On his relationship with his dad:
"Oh, my dad is my number one guy. He is my G, I mean he's my pastor and
my mentor. He's someone I can talk to anytime. He's my friend. He
advises me on everything. He's a great guy. Though he's a very busy
person, he still makes out time for me."
On plans to immortalize his mother:
"I think her legacies speak. There are also plans by the family to
start a relationship talk show in her honour. We are already recording."
On married life: "Married life is great. We've been married for a year and five months now. And so, no complaints."
On making babies: "No, we've not started. Children are expensive. So, you must plan for them accordingly.
On his relationship with his dad's wife:
"I think my father's wife has come to play a great role in our family.
Like the Bible says, it's not good for a man to be alone. Since my mum
died she left a big void. Now, she has closed the gap in terms of that
companionship. For 25 years of my life, I was the only boy, but now I
have two little lovely brothers. God has given me two brothers."