Watch This New Documentary about Nigerian History, from a Youth Perspective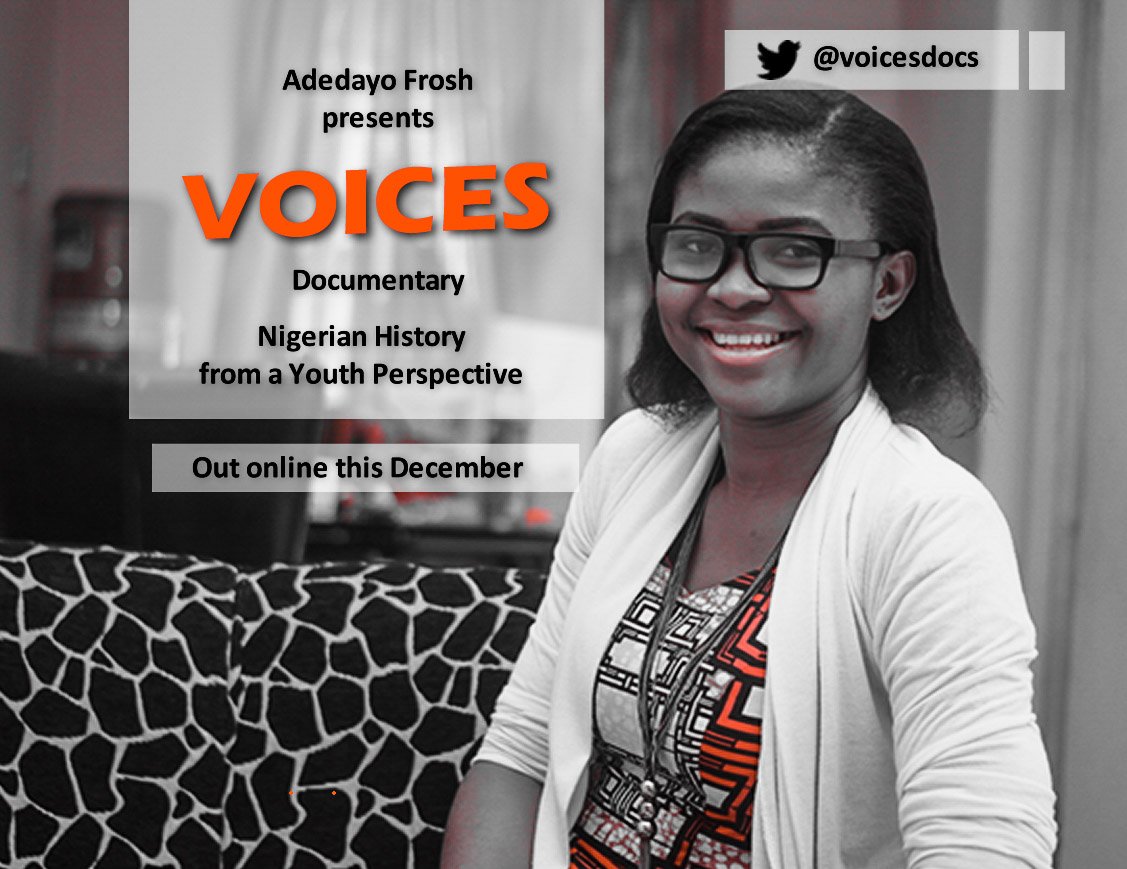 Frosh Films has released a new documentary online titled Voices.
Voices is a documentary about Nigerian history and the Biafra war, from a youth perspective.
Adedayo Frosh, the
director, says, "We produced this doc because we believe we young
Nigerians should have a say about our history. We should talk about what
happened and see what we can learn from it. That way, we can better
make sense of the past and apply the lessons to make our country better.
"So in this
documentary, we featured a set of young people (all less than 30 years
old) to look at the events in our history and have their say about them,
from a youth perspective. Every young Nigerian should watch this
documentary."
Voices is produced by Habib Oladapo, Muyiwa Ogunlade and Adedayo Frosh.
Click these links to watch Voices.
Links: