Our Love Story
from the groom-to-be
"I met Olapemi On IG actually; I ran into her IG page May 2014 and as
this was a time I needed a friend I decided to browse through her
gallery and then I discovered she was a makeup artist and on top of that
she was in my city, Ibadan. So I copied her BBM pin and sent her a
request, that's how became friends.
The Encouraging Part
We got more closer over the months but we decided not to tell people
especially distant friends how we met as they might find it unrealistic
meeting spouses on social media and they might try and discourage either
party, we were too scared to loose what we had so we didn't tell anyone
we met on IG not even our folks.
The Inspiring Part
As Olapemi
@ennies_makeover
is a make up artist and I am a photographer and we are already in a
relationship, we had no choice than to start working together; we
usually organize photo shoots, she does the make up while I do the
shooting and editing then we would post the pictures on our respective
page mentioning each other in the caption and this has fetched us a
number of jobs, As the MUA she makes over bride's face and as the
photographer I cover the event. Our career partnership has made us best
of friends and has given our relationship a huge amount of spark as we
have a lot to talk about; from sharing ideas to gossiping and even
setting goals.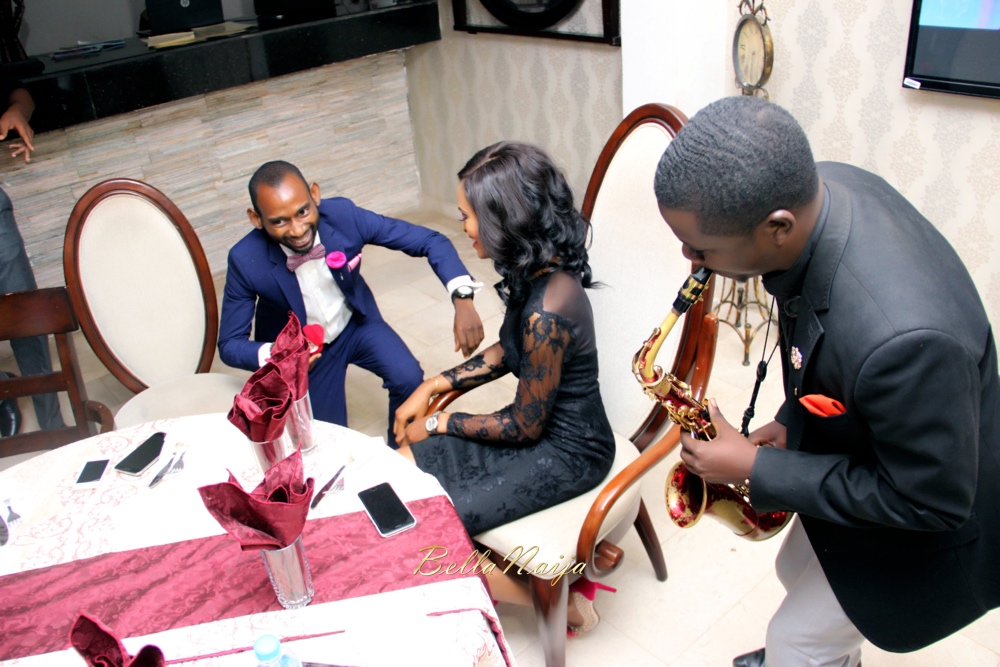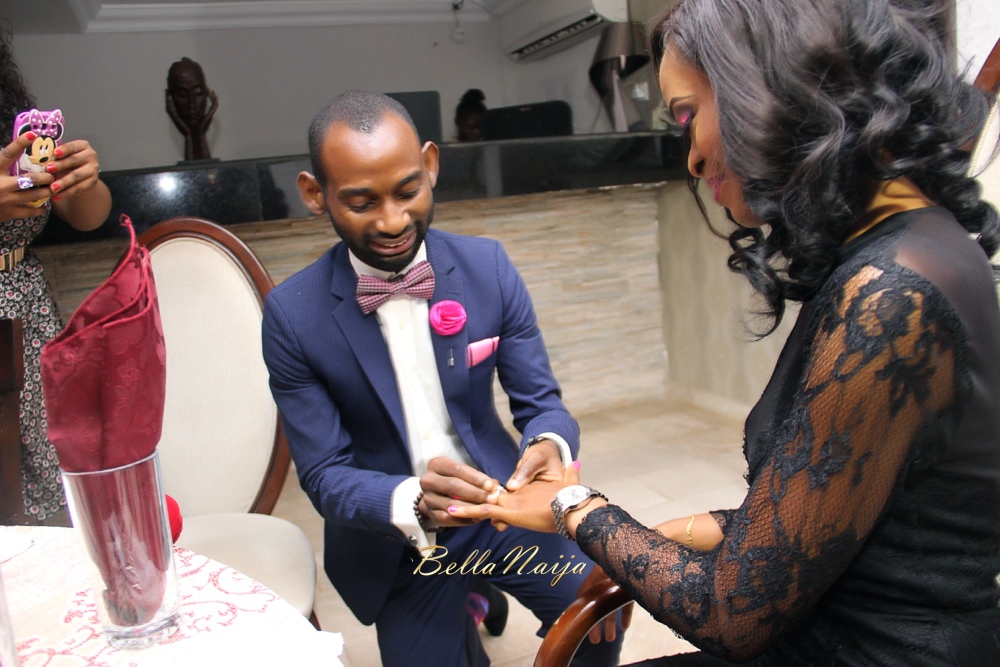 Conclusion
I was sure she is the woman of my dreams and I would never be with a
better woman I decided to take our relationship to the next level and
proposed to her on her birthday, she said yes by saying I love you and
what else does a man want to hear. This is how a make up artist got
engaged to a photographer, don't be part of those that feel no good
relationship can come out of social media, you only have to be careful
and hope to have a bit of luck."
Read the message he sent to her on the morning of her birthday.
Happy
birthday to you my love, friend, sister, partner, colleague, daughter,
small mommy; my woman, my everything… Ol' boy! I'm just some lucky
fella to have such an amazing lady like you. On this special day of
yours I wish you nothing but joy that will last u through the year n
years to come. Love you quite deeply bby. Looking forward to having a
fun filled day with you. May GOD bless you.
And her response:
Awwn, thanks bby. So lucky to have you too love?. Love you darl
Congrats to them.