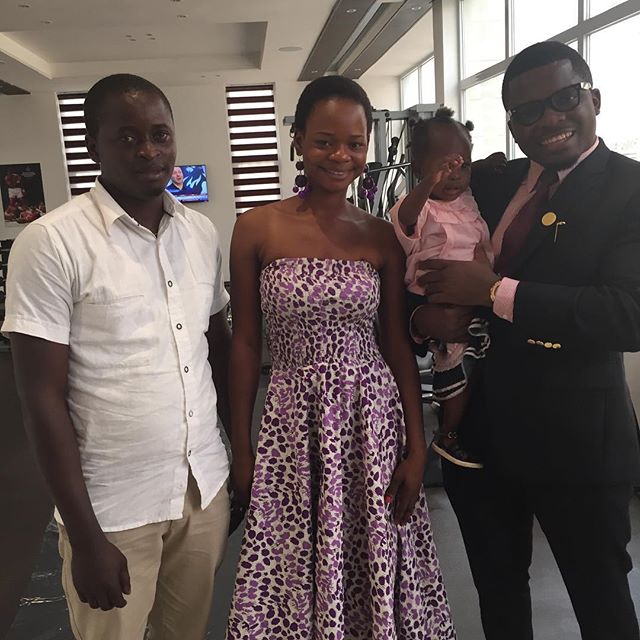 Events of
the last few days have left me with mixed emotions. In as much as I am
so excited about the change in fortune of Olajumoke, I have also stepped
aside to think through the implications of this new found fame.
As a student
of life, one thing I have come to become afraid of is instant stardom.
This is because from my knowledge of history especially reading through
the Bible, the first man to be an instant adult fell by the way in the
third chapter of Genesis (as chronicled by the legendary leader Moses).
I am a
family life coach and family is everything to me. I sit in counseling
sessions daily and I am amazed at the rate at which marriages fail in
this part of the world and the factors responsible for these marital
failures. I come out on the strength of this to sound the alarm before
what we never bargained for happens.
The attention seems to have been so much on Jumoke, the model, and I wonder what the plan is for her husband?
For the
records, no story has been told of her marital relationship prior her
stardom. The Yoruba speaking Olajumoke who was intellectually compatible
with her husband left the house that fateful day. But, there is a new
Jumoke now, one who has become a cynosure and the latest celeb in the
nation.
What role would this play in her family life?
May I state
here that all the corporate giants that have suddenly rolled out their
drums to beat a new dance for Jumoke, the beautiful bride, should also
extend the same gestures to her husband so we do not end up with a celeb
whose marriage may struggle in days to come.
So here are my suggestions:
– The
husband must be made to go through the same level of training Jumoke is
exposed to. There is no point giving this man a modern wife when he may
remain an ancient man. If Jumoke, the celebrity, is going to be an
English speaking one, her husband must also become one.
– Attach the
husband to a Family Life Coach or a Psychologist who can work with him
to birth a mentality which matches the new status of his wife. I have
seen educated men struggle with a wife who is a corporate success and
can only imagine what would happen in a case as this.
– Carefully
manage the relationship between Jumoke, her husband and their extended
family. This is Africa and we all know the implications.
– Keep
Jumoke close to TY Bello or Tara Fela-Durotoye; these are two women who
have been able to match corporate success with domestic success. A
scandal on our beautiful bride is a news we would not want to hear as
all sorts of juicy offers will come her way. It takes a values driven
person to resist some of the offers which may come from some quarters
that I shall not mention here. Jumoke needs to be this values driven
person; she needs to be groomed to be this person.
-Manage and
pace this lady so that different platforms who may want to use her story
to inspire others do not take advantage of her. If possible, shoot a
one-time video which can be played for their audience as against
subjecting the girl to a road show that may wear her out.
– Care
should be taken to ensure Jumoke's innocent friends remain her friends
because the friends she may make now may not be true friends. Her fellow
breadsellers should be upgraded if possible till she develops a new
mindset that can match her new status
I am so
happy for our newest model. We must tread with caution withal so that
this success story can stand the test of time and give birth to more
success."