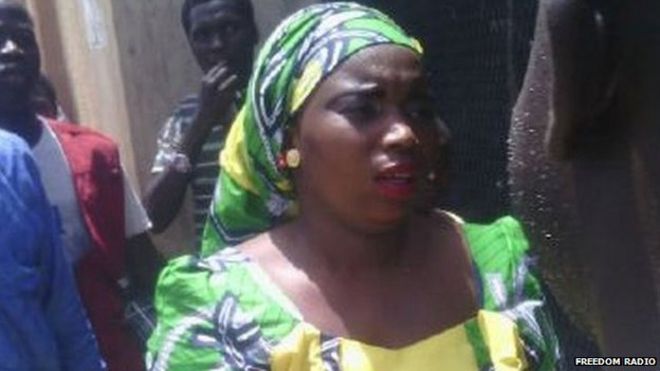 22-year-old girl, Zainab Abdulmalik broke the internet when she
announced on a popular Kano radio station 'Inda Ranka', that she would
gift items such as a house and car to whomever deems it fit to marry
her.
Imagine the ruckus that was caused when a throng of young men trooped
into the station, in their best attires, ready to prove their worth.
This was according to her request that all interested young boys who
are between the ages of 17 and 25 should assemble at the radio station
for screening on Wednesday morning.
While waiting at the entrance of the station, the boys were seen
running after all female visitors, asking them whether they are Zainab.
This went on for hours as the number of men increased until Zainab
arrived later in the day.
As expected, all the men clamored her, expressing their love for her,
each in his own right, before she was whisked away by security
officials.
One of the men, Haruna Usman, told Daily Trust that he was interested in the lady "because of the offer".
He said, "You know it is not un-Islamic to marry a lady because of
her wealth or knowledge, so I'm here because of the offer. I have been
longing to marry for long but my financial status has been weighing me
down. Nobody will get this opportunity that will not grab it."
Another man, Mohammed Mustapha, 25, said he decided to offer himself
to her because of the way she was treated by her ex-boyfriend.
He said, "I'm not a poor man because my business capital is over N1
million but I came to marry because she was jilted by her lover. If she
agrees to marry me, I promise you she will not regret it."
When Abdulmallik herself spoke with the paper, she said: "I am a
trader at the singer market and I invested about N5 million in my lover
but he jilted me after all I have done for him. "It is against this that
I went to the radio station to offer these items to anybody who is
willing to marry me. I'm single and I have never married before."