How Lola and Dayo met
At the end of July 2010, I had just come
back from a holiday with my sister and friends and I was also rounding
up my dissertation for my masters program. I was ready for the next
stage of my life and I prayed for God to reveal my future husband, as I
didn't want to be lead astray by some of the guys in my life who had
shown interest at that time.
I decided to do a week of prayer and
fasting for God to please lead me to my future husband and to give me a
discerning spirit throughout the whole process.
Being 26 years old, from the age of 16
up until I was 23, I had had 3 different boyfriends at different stages
throughout that time. The reason for breaking up with each one however,
had always been the same.
None of them could understand or accept
my views on having no sex until marriage (even though they said they
were fine with it at first). I had made this decision when I was 13 at
my old church, KICC, after reading Pastor Matthew Ashimolowo's book,
"Let's Talk About Sex" and it's a decision that God has allowed me to
keep, by His Grace.
So this time, I really needed God to
bring the man that He had already destined for me to be with and not
someone who I wanted to chose with my own reasoning.
The first day of my fast for the week
was in August which was the first day that Pastor Matthew Ashimolowo had
given out his mobile number for people to call him, just before IGOC
2010. My mother encouraged me to call him and so I did. I told Pastor
Matthew my prayer points regarding my future husband and we both prayed
for a discerning spirit so that I would know the right one whom God has
chosen for me.
Strangely, throughout that week, I
randomly received messages and calls from my ex boyfriends, telling me
that they still wanted to be with me etc – but I was able to dismiss
their advances without being drawn back in. Furthermore, for each of
these ex boyfriends, God revealed things to me about them that were
warning signs, confirming that He did not want me to be with them.
On the last day of my week of fasting I
received a message from an old friend from University called Dayo. We
had studied at Queen Mary's together in 2006, until he left for a
different university (UCL) where he completed his masters program. We
occasionally kept in touch from time to time. But at this point, we
hadn't spoken for a while and I didn't know his intentions and was not
prepared to 'waste' time with another guy who was not ready to deal with
my views on abstinence, so I ignored his message without blinking an
eyelid.
Surprisingly, later that day, my mother
randomly asked after him, saying that she hadn't heard me mention him
for a while. I was shocked and told her that he had actually sent me a
message that morning. She urged me to reply to his message, which I did
reluctantly.
He Was The Answer to My Prayers
We eventually started speaking, and when I asked why he had decided to
contact me after so long, I learned that for some reason, after such a
long time, he just felt an inexplicable urge to send me a message on the
morning that had turned out to be my last day of prayer and fasting.
And thus began the start of something
good. Until the night after our second date, when we were speaking on
the phone and I asked him which church he attended. It was at this point
that he went silent on the phone. He then said he had something to tell
me, something that he had wanted to tell me face to face. I urged him
to go on and that's when he finally told me that he was a Muslim!
I honestly felt like I'd been slapped in
the face by a mighty wave of shock and disbelief. Nevertheless, I
simply informed him that we would just have to be friends and that as a
believer in Christ, there would be no way that our relationship could go
further towards the road of marriage.
I informed my parents and they supported
my decision, however, I could feel a strong urging in my spirit,
telling me not to break up our relationship and to just stay where I was
with him. Of this I was certain but what I was not certain of was of
how God wanted this to go. Was I just supposed to be a friend to him who
would introduce him to Christ and after a period of time we would go
our separate ways?
Angelic Intervention
It was not until January 2011 that God began to speak to me so clearly.
At the start of January, I awoke at 3am to a bright light shining in my
bedroom. There, standing by my wardrobe was a very tall angel dressed in
sparkling white robes.
I was so afraid and I could feel a strange sensation surging through my
body that would cause me to shake, like my whole body was vibrating and
shock waves were going through me but at the same time it was a
beautiful feeling.
And then the angel spoke to me. It said
that God has seen that I've been worried about Dayo being a Muslim, but
that I shouldn't worry about it because in the Lord's own time, He will
bring Dayo to Christ and that the Lord has called for us to be together
as husband and wife.
I was shocked, afraid, amazed and glad
all at the same time. I couldn't even speak and the Holy Spirit
instructed me to write everything down that the angel had told me. I
also wrote down the date and time that it happened and told my family
about the visitation.
I was so happy. I had no clue when
Dayo's salvation would take place or when our wedding would be but I
trusted in the Lord and even bought my wedding dress and started making
wedding plans.
After this, for the next two years,
every night at 3am, I would be awoken by the Holy Spirit and be taken to
Heaven where I would spend time with the Lord and He would tell me
various things about what would happen in my life in the future, as well
as about the relationship that he had planned for Dayo and I.
One of the key things that Jesus told me
during one of my visits was that He himself would bind Dayo and I
together with cords of love that cannot be broken and that we will be
joined together when we are made of the same material.
At one point in 2011 the Lord told me
that when Dayo gives his life, a sign will take place and that sign
would be: one of the elders in my church will come up to me after I have
taught my Sunday school class, and enquire of Dayo and the wedding
plans.
I wrote and documented everything down,
sharing the Lord's messages with my family but not with Dayo, as the
Lord had said that I was not to reveal these things to him. That He
himself would reveal Himself to Dayo so that all of the Glory would go
to God and not to any man.
Each time that God spoke to me, I would
feel that same sensation of shock waves surging through my body and His
voice would sound like thunder in my ears, so loud and mighty but also
very distinctly clear and full of love.
Deeply Spiritual Revelations
It was fantastic being so close to God and knowing that He truly does
care about the individual lives of His people. However, it was also a
very hard period in my life, when my faith was tested time and time
again and when I was receiving words of doubt from certain people around
me and even threats of being disowned because of my relationship with
Dayo, I would cry and ask God 'why is this happening to me? Why couldn't
I just be with a good man from church, where I would have none of these
complications'.
But God is so faithful. And He always
has a plan. Just before my 25th birthday, an angel came to my
bedside, bringing a loaf of bread for me to eat. The Holy spirit
explained to me that the bread is the Word of the Lord and that dwelling
on the Word will bring strength to my spirit.The word of the Lord is
the bread that sustains us and that is exactly what kept me going
through what was set to be like the lowest point during the two year
period of waiting on the Lord for Dayo's salvation. It was a couple of
days after the angel had brought me the bread, that my father had
informed me that Dayo had asked for my hand in marriage – and that he
had objected to it.
It was at this point that I cried out to
the Lord and asked Him for help. I couldn't stop crying. Then I
remembered that the word of the Lord is my strength. Like Hezekiah who
laid out his letter before the Lord, I wrote a letter to God, reminding
him of His promises regarding Dayo's salvation and our marriage – and I
took the letter to the Lord in prayer and placed it in my Bible by Psalm
27, which states that we should wait patiently on the Lord.
Since the Lord had already told me about
Dayo's salvation, I needed to know if He wanted us to be married first
and then Dayo would be saved -or if he was to be saved first, before we
were to be married. So I asked the Lord to please make it clear. I did
not tell anyone about what I had asked of the Lord that night, yet the
next morning, my mother came to me saying that she had had a dream last
night, where the Lord was wiping away my tears and comforting me,
telling me that He knows that I want Dayo and I to be married now but
that I must wait for his salvation first . I was so amazed when she told
me and I then revealed to her that I had asked God for a sign regarding
this the night before.
I knew that for certain, when God
decrees a thing, it will surely come to pass. Exactly 3 months after
this, on a Friday, Dayo informed me that he had finally finished reading
a book called The Shack, that I had given to him almost 18 months
previous to this time, which helped him to understand the God Head and
the dynamics of God the Father, God the Son and God the Holy Spirit.
Dayo's Salvation
That very same night, my mother had a dream that the time for Dayo's
salvation was now. At 3 am, she woke up everyone in my family and told
us to pray for Dayo, for his salvation was almost at hand.
I prayed, believing in God's promises
but also having a slight sense of doubt and despair, for I knew that the
past two years had been so difficult. Furthermore, at this point in
time, Dayo and I had taken a break, as I wanted him to seek Christ and
the truth for himself, and to not accept Christianity just because of me
or to just accept Islam because he had grown up in a Muslim home.
I explained that the truth is found in
having a true personal experience and relationship with God for yourself
and then you will truly know which is the right way to follow God.
God told me that He would put spiritual
wings behind Dayo's ears so that when He calls him to salvation, he
would hear and know that Jesus truly is the Lord and to God be the
glory, the very next night, after my mother's dream, Dayo gave his life
to Christ and he later explained that he had had a dream that revealed
the truth of Christ to him.
The next day was a Sunday…and it was the
week that I was scheduled to teach my Sunday school class. And in
accordance with the Lord's perfect promises, after the service, as I was
walking out of Sunday school, the very same elder that God had told me
about over a year ago, approached me as I was leaving and asked me about
Dayo and the wedding, just as God said it would happen.
Straight after I had spoken to this
elder, my Pastor, Pastor Ashaye called me aside, saying that he wanted a
meeting the next week to discuss the progress regarding Dayo's
salvation. At this point I hadn't told him about Dayo's salvation yet
and I truly knew that God was moving.
I can only give God the glory because
it's all by His doing. His plans for us will never fail and His pure
love for us goes beyond anything that we could imagine.
I am truly grateful to God for blessing
me with a man who, despite not being a Christian before, still respected
my love for Christ and my views regarding no sex before marriage – a
view that even my ex Christian boyfriends could never accept.
God has blessed me with the man of my
dreams and brought me my true prince. In fact, at a time when I
questioned God about His decision to bring me a Muslim man instead of a
Christian, and I was beginning to feel envious of typical young ladies
who found their husbands in Church, God's exact words to me were: You
have your prince in Dayo.
I truly bless the Lord for His
faithfulness and I thank God for the encouragement and support of my
close friends, my siblings, my father and especially my mother, because
God revealed things concerning Dayo's salvation to her and her support
throughout it all has been an incredible blessing.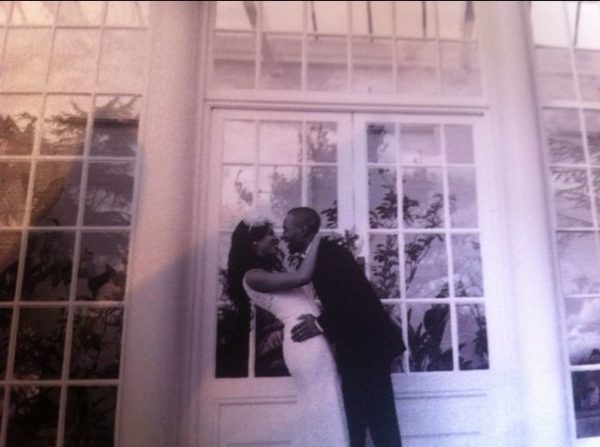 A year after….
Losing my Virginity
Now, it's interesting that I can joke about S.E.X. right now – because a
year ago, when we got married, to be quite frank…I was in tears when I
fully realised how painful it actually was to lose my virginity. It was
not a laughing matter at the time AT ALL! And I don't mean painful in
the sense that I felt I was losing a piece of myself… far from it! And
it wasn't even the fact that it just physically REALLY hurt! The thing
that 'pained me' the most was the fact that I was with the love of my
life, we had just had the most beautiful wedding with all our friends
and loved ones, dancing away and popping (non alcoholic) sparkling wine…
and when it was time to now Pop The Cherry…I was too afraid! I felt as
though I was not fulfilling my first wifely task.
We had stayed at the spa hotel in which
we got married for a couple of days before we flew off to the Dominican
Republic (and not Barbados – private joke) for the honeymoon…and I felt
so distraught that I was letting my husband down. On the night of the
wedding, I was full of mixed emotions. I had finally gotten married! It
was all I had ever dreamed about. I had been planning the big day since
forever… It was so lovely and beautiful and my husband is the best thing
that's happened to me apart from Jesus…he waited for me and respected
and adopted my views on having no premarital sex from the beginning – so
WHY was it so difficult to Just Do It? 'Nike' lied! I wanted to…but
just couldn't.
Vaseline at the Wedding
I was very fortunate to have two married woman in my close circle of
friends who gave me a lot of very useful advice, one of them even
slipped me a small container of Vaseline whilst I was on the dance floor
in my wedding dress, telling me I would need it for later that night. I
was laughing at the time when she gave it to me. I was soon to find out
(as mentioned earlier) that it was not a laughing matter at all! I was
so lucky, as my wonderful husband is just the best because he was so
patient and gentle.
The
key is to relax they say…well…according to numerous "How To…" tips on
Google that is. I tried to…but I just kept hearing this voice
saying…"You're letting him down…You're letting him down…He waited for
you all these years and now that it's time to do it you can't!" It was
horrible knowing that it felt like I could not go through with it. The
pain, the anxiety, the fear of him being disappointed in me…there was no
way I could relax! On top of that, I had heard a story about a young
couple who had just recently gotten married and who had requested for an
annulment of the marriage because of this very same situation. The wife
felt as though she couldn't go through with losing her virginity, no
matter what they tried.
What the Church Says & Reality
At church, the message from the pulpit is always 'save yourself for
marriage' – which is good…and it's what I did. However, The Church seems
to be producing batches of women who yes, may come to their married bed
as virgins …but they are more or less left to their own devices after
that. Old wives tales, advise from mothers and jokes about it from
friends aren't really enough to fully prepare you for what to expect. I
guess everyone's different and everyone's first time will most certainly
be different – but The Church should also have in place a platform (or a
session included within their premarital counselling) whereby they're
not afraid to touch on the subject of the Wedding Night and how it's
different when marrying a virgin.

It
would be good to have some sort of dialogue in place between the future
spouses regarding the importance of being gentle and patient or even
perhaps certain positions that will help make it easier, such as
propping a pillow under your pelvis (for the woman), which helps make
your fist time go a lot more smoothly. (A technique I learnt from Google
whilst on my honeymoon. For the first couple of days I would be like:
Hold on! Let me quickly get the pillow first! Lol!) Thus couples can
discuss these different methods beforehand, which should help better
prepare them for their wedding night.
However the most beautiful part of it all was remembering that God does not give us more than we can bear.
He had blessed me with such a wonderful and caring husband and my hubby was so sweet and just kept telling me "It's ok, don't worry about anything… it will happen."
There's no way I could imagine going
through that process with someone who didn't love me or who was just
using me, as some women and even some teenage girls have to go through.
I asked the Holy Spirit to open up
everything that needed to be opened in order to make this happen and to
give me the ability to stop over thinking everything and to just relax.
To make light of the situation, my husband so lovingly reminded me that
the children that we're looking forward to having one day, are going to
have to come through this avenue. We laughed… and laughed some more.
It was good to be with someone who was
so calm about the whole thing and that also helped to make everything
easier. Something that is supposed to be a natural process of life,
something that I hadn't experienced in all of my 26 years, but was now
ready to experience… was NOT going to be turned into something that
would now try and steal my joy. Oh no honey! When I prayed, I
prayed for Wisdom – wisdom for how to best deal with the situation and
for the strength to bear the pain and to overcome it so that I could
please my husband and so that we could both enjoy something that God
himself had created for us to enjoy in marriage.
My Sailor

Praise God, like a dream, everything just calmed down, seemed more
relaxed and it happened. Surprisingly, during the honeymoon, my body
discovered a new found flexibility that had never existed before! It was
going into positions that I hadn't even thought it could do. My husband
is a rather reserved man in public, a symbol of integrity even – but in
the privacy of our bedroom (or whichever room it happens to take place
in even)… there are no reservations!
He sure does know how to handle his
business! And now everything is plain sailing! I call him the captain of
my ship and will often send him a message when he's at work saying "Oi! Oi! Sailor!"
because he knows how to navigate this vessel towards reaching the
best…well…I'll just say it: Orgasms out there – whether the tide be low
or high!
On Babies
And of course with love – making comes babies! Another one of the main
topics that arise within the first year of marriage. I can't even count
the number of times people have asked me when I will be ready for the
children to come. Having been born and raised in London my whole life,
I'm accustomed to being naturally "rather-reserved" as they say the
English are. Thus I don't take too kindly to the numerous lovely, but on
occasion, overbearing Nigerian aunties who feel that it's ok to grab
hold of me and pat my stomach every time they see me saying: "Ah! Ah!
When are the babies coming now???" Erm… when we as a couple have decided
we are ready for that thank you very much! And of course… In God's own
time.
There's also the matter to consider when
you are expecting to be pregnant and it doesn't seem to be happening
for whatever reason. Again, I believe that nothing is impossible with
God and being at peace with His timing and decisions can be a source of
comfort to hold on to in the midst of an incredibly heart breaking or
testing time.
On Debt/Finances for Newlyweds
They say once the wedding's over, your honeymoon has come and gone and
the stories about the Hen Night, Bridal Shower and Traditional
Engagement that all preceded the big day…have fizzled out like stale
champagne…you're left with: A gaping big hole of debt…The reality of
what it really means to be stuck with each other for the rest of your
lives…
AND…For
those who were virgins before the wedding night…There's the
excruciating process of trying to overcome the pain of having sex for
the first time and establishing a fulfilling sex life with your husband.
The first year of marriage can be one of the most challenging and
testing years of all – and statistics show that the rate of divorce
spikes within the second year of marriage, seeing as within the UK,
divorce proceedings are not allowed during the first 12 months of being
married.
Well I for one am so grateful to God
because He's blessed my family and my husband's family in such a way
that debt and money issues regarding the wedding was not even in the
picture for us… so smooth sailing on that front. Thankfully, a
combination of the upbringing we have had, the teachings we receive from
the pulpit and relevant books/seminars on financial integrity have
enabled us to be sensible when it comes to the subject of money. And
this is extremely key, seeing as approximately 65% of marriages end in
divorce because of money issues. We've always had financial goals and
aspirations but over this past year, we've been encouraged to put these
ideas to paper and to plan out the next ten years of our lives – which
is a great help.
Travelling With Him
Going on holiday and having alone time away from it all has also been a
wonderful and interesting experience. I had never travelled abroad with
him whilst we were dating so for me, holidays had always either been
with my family or with my girlfriends. Since the wedding, we've
travelled to The Dominican Republic (for our honeymoon), Portugal, Dubai
(Got stuck in Qatar lol) and now Paris…the City of Love to celebrate
our first wedding anniversary. We've also travelled away to some
countryside locations in England and it's always interesting discovering
new parts of the world together. The best thing is being on holiday
with not just your man…but your HUSBAND! Whenever there's a guy staring
at you on the beach or trying to approach you at the bar…just flash your
ring at them! It works like a charm…well…most of the time. Either way,
it's a great feeling being away from it all and being away from the
normalcy of life, just having a break, like a Time- Out session
together, to recuperate before hitting the grind again.
Alongside that however, I've also learnt
to treasure the everyday, even mundane moments with my husband. As
great as it is chilling with our friends and going out to dinner
parties, events, visiting people etc…sometimes, I just long for those
moments when we're both curled up in the living room of our apartment ,
the balcony door left open, letting in that crisp, cool river breeze, as
we're wrapped up in a blanket on the floor (despite having a sofa
suite), with a big old bowl of popcorn (me), suya (him) and Supermalt
(both of us) or tomato juice (most DEFINITELY only him), watching one of
our favourite shows (Suits, The Good Wife, Breaking Bad, Orange Is The
New Black, 24, Scandal, Downton Abbey etc) hooked up from his laptop,
via that oh so precious HDMI cable – and it's just the two of us in our
little haven of home.
On Home
Speaking of home, this past year has been a true revelation of what Home
actually is. When I was younger, I was accustomed to the popular
phrase: 'Home is where the heart is.' I simply took this to mean that
home is a special place -which is some-what accurate. However, my first
year of marriage has taught me that there's an even deeper sense to the
phrase. It's easy to find or be found by a guy, fall in love, have a
lavish wedding and live the rest of your lives together. But what kind
of life is it that you're spending together? There are many married
couples who have spent decades together but the kind of life that
they've lived has been an unhappy one. And I believe that the heart of
one's life is in fact their home. The home they came from, the home
they're in now or the home they hope to build. (Let me clarify that I
mean Home and not House)And thus, having been a newlywed, I was
determined to make my new Home where my heart is. And when there's a
King, he must recognise his Queen – which is how my husband treats me
each and every day. In the space of this past year,
Cooking … and looking sexy while doing it.
I've been so grateful to my mother for
the home training she instilled in her children when we were growing up
(At the time, I thought it was an abomination that she was making me
cook soup and okra at the age of 10 – but I sure do appreciate it now!)
Taking care of my home is something I take great pride in. It can be
annoying and stressful with cooking and cleaning everyday – no doubt…but
it keeps a happy home and there's pure joy in seeing your husband's
face when he comes home from work and you know that both of your hearts
are happy in the home you've built.
I've learnt that it also helps to wear
something nice and sexy when doing the cooking and cleaning – or nothing
at all with just an apron on can suffice – you'll find that the food
tastes – oh just that bit sweeter! The whole house seems to be just that
bit more sparkly and clean …and it won't just be your excellent
culinary skills that have kept him very… how do I put this? That's right
– Satisfied!
On Prayer
And finally…perhaps the most important thing I've learnt in my first
year of marriage is something that I've always known , except now that
Two have become One, the meaning of it resonates on a much deeper level.
It is the power and importance of Prayer.
We have a Couples' Devotion Bible, which
is really great, as it helps us to plan our weekly Bible study around
the theme of our marriage and everything else more or less stems from
there. We also have Holy Communion together once a week at home. The
assistant Pastor at our church once mentioned how it doesn't have to be
limited to once a month in a church service or every week at Mass. Why
not bring it into your home?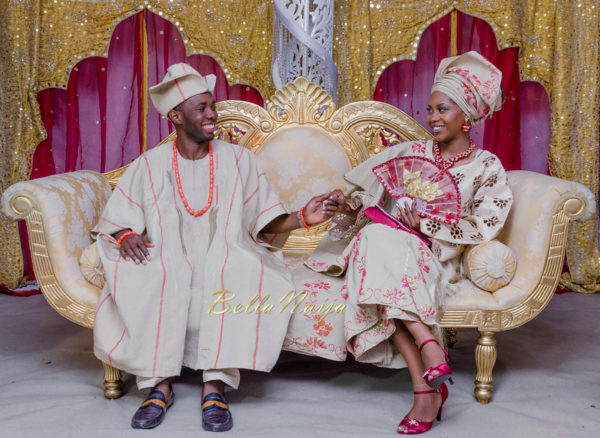 At my bridal shower, amongst some very…shall I say… Stimulating gifts,
one of my very close friends also gave me something to stimulate my
prayer life as a married woman. It's a book called "The Power of a
Praying Wife", by Stormie Omartin. It's an incredible book and has truly
helped me when it comes to knowing exactly what aspects of my husband's
life to pray for… from praying for his work, to his finances, to his
integrity, to his faith…and everything else in between really. Even how
to handle arguments, and falling out with each other would be covered by
prayer.
We Never Argue
Fortunately, my husband and I don't really argue. In the past four years
that we've been together, we've only ever had one major argument thank
God. It sounds strange but it's the truth. And it's not just because we
get along so well like Jack and Jill…it's primarily because of prayer.
Looking Ahead
I know that it's only been the first year and we still have A LOT to
learn as we continue on our journey of life as Man and Wife. As stated
earlier, by no means do I proclaim to be a marriage expert in any shape
or form but I do believe that the first year of marriage can be one of
the hardest for many couples who do not know what to expect or how to
deal with certain situations. I know that God has brought my husband and
I together and I know that He wants to use our marriage to be a
blessing to the lives of others and to honour and glorify Him and thus
we are happy to have shared our 1st year of marital bliss with you.
Remain blessed,
Faith, Hope and Love,
Mrs Lola Akindele Busari
Photos and story originally posted on BellaNaija.