The gubernatorial as well the state house of assembly elections
has kicked off and although accreditation is going on peacefully, a lot
of interesting things are happening.

For example, Lagos state House of Assembly candidate for Surulere
constituency 1, Desmond Elliot was seen counting a wad of cash in front
of hungry looking policemen…and many assumed he was bribing them.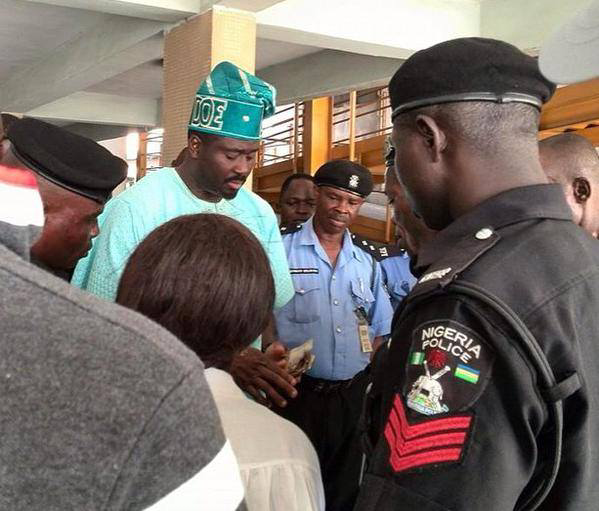 Anyways, Desmond Elliot is stunned that Nigerians actually believe that he can ever stoop so low as to bribe Police officers.
Although he has failed to disclose what he was giving to the officers, he reacted to the development saying "Tweethearts
please remain focused and prayerful, I didn't bribe my way to where God
has placed me, is it now that I will start.. and what am I bribing them
for again?"