A few weekends ago, I was able to watch the 'Gbomo Gbomo Express' on Iroko TV. I watched it because of the hype and because one of my favorite actors, Ramsey Nouah was in it.
To be honest the movie wasn't that bad but I didn't exactly enjoy it like that anyways, it took me three or so days to finish it.
The cast was on point, the directing was on point, and then the suspense, soundtrack, background music, was good too but it is just an average movie! It's all about a kidnap and ransom money!

Directed by Walter 'Waltbanger' Taylaur


Starring:
Ramsey Nouah, Osas Ajibade, Gbenro Ajibade, Kiki Omeli, Kenneth
Okolie,Gideon Okeke, Blossom Chukwujekwu, Ikechukwu and many more
Austin (Ramsey Noah) chooses to celebrate his record company's new deal in a night club, makes Cassandra's (Osas Ighodaro's) acquaintance and the two enjoy a swell time together. However, they are kidnapped as they leave the club and the abductors demand an outrageous sum as ransom.
Ramsey Noah delivers one of his best performances yet, one that comes very close to his portrayal of Taiwo and Kehinde in Dangerous Twins. Gbenro Ajibade speaks the Warri variant of the Pidgin English believably whilst Kiki Omeili (Blessing) interprets the role of an unrefined girl superbly.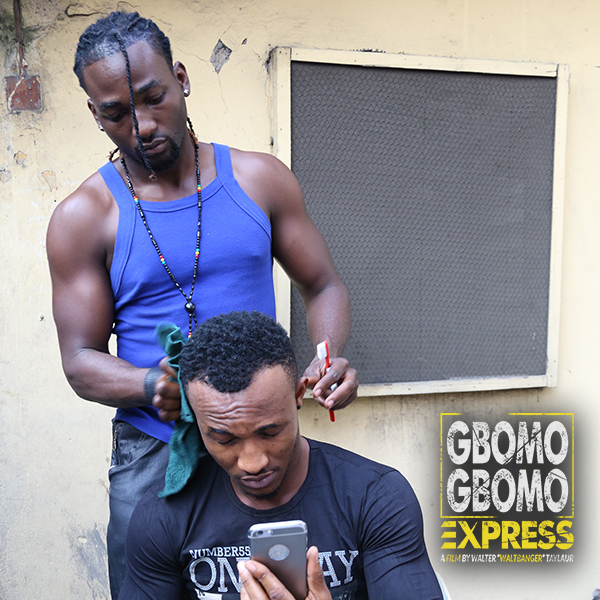 Gideon Okeke shows another angle to his versatility as the ruthless Francis. His slogan, "What will the righteous do?", is quite funny. My favorite characters where kiki's and Gbenro's characters they where deep, funny and all round awesome
Shaffy Bello displays aplomb with ease as the very wealthy Alexis Osita-Park. However, there is no significance to the roles played by Ken Okolie and Alex Ekubo.
The film's dialogue is captivating and there is no scarcity of conflicts, raising the stakes as the film unfolds. The relationship between Mrs. Osita Park and her step-daughter smacks of family politics; enchanting.
In the end, uncontrolled greed is an ill wind as Filo demonstrates. Ironically,
the real culprit may escape with his crime aided by a criminal justice
system, where thorough investigation is an exception rather than the
rule.
The scene where the real culprit is revealed should have enjoyed a
little more screen time because that dénouement seems to have taken place in a split second.
The producers realize that the film could
journey beyond Nigeria and subtitle the movie, whose dialogue is mostly
in Pidgin English; brilliant.
And then the flashback in the movie was very unnecessary and some of the kidnap scenes were repeated.
I am not a crime movie lover so that's why it didn't exactly appeal to me, you should check it out on IROKO TV too.
*********************************************************************
Kemi Filani Movies Review keeps it real, makes it fun.
The column helps you decide what Nigerian movie you should (or not) see!