News
A Bag Worth More Than Gold: How The Iconic Hermès Birkin Bag Is Made And What Makes It Special (Photo Story)
A couple of years ago, when I first learnt about the Birkin bag by
French luxury brand Hermès, I saw a popular Nigerian actress carrying a
black one and sent the photo to my friend who immediately told me it was
a fake. How she knew? she owned one herself and could spot a fake from
afar.
She also told me then of how cumbersome it was to get one, even if
you could afford it. Hermès is one of the most recognisable brands
around the world and its bags are seen as huge investments. Simply
getting your hands on a Hermès bag requires being placed on a waiting
list for several years.
However, for the elite and famous, Hermès makes
an exception. Numerous celebrities have been spotted carrying The Birkin
and Kelly(the two most popular bags from the brand) bags all over the
world.
Celebrities like the Kardashians, Jlo and of course the Birkin
Queen herself Victoria Beckham have made the bags very popular, making
it one of the most copied designer bags worldwide. By now I'm sure some
of you can guess why I'm blogging about the bag which has suddenly
become very popular on the Nigerian Blogosphere.
For those who don't
know, a recent debate about fake vs original Birkins inspired this
article. For me I am not out to castigate anyone, even though I have
very strong opinions about the debate.
However that is not what this
post is about. Instead, this post seeks to answer the million dollar
questions: Why is the Birkin bag so special/expensive? Why is it one of
the most coveted bags in the world? Why is there a waiting list even
when you can afford one? I did a little research on it and using photos.
I will take you through why the Birkin is so special. After reading,
then you can judge if you think it's worth the price tag/hype or not.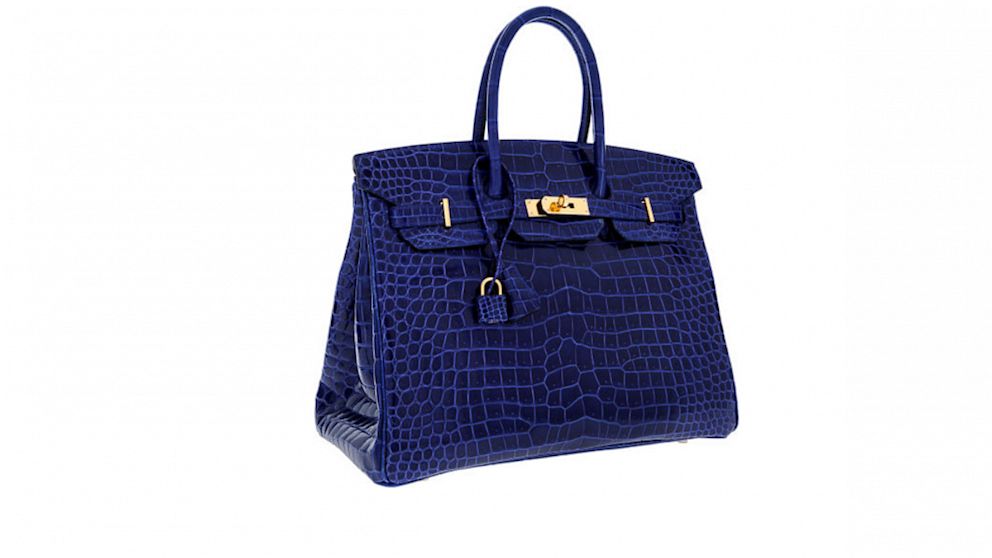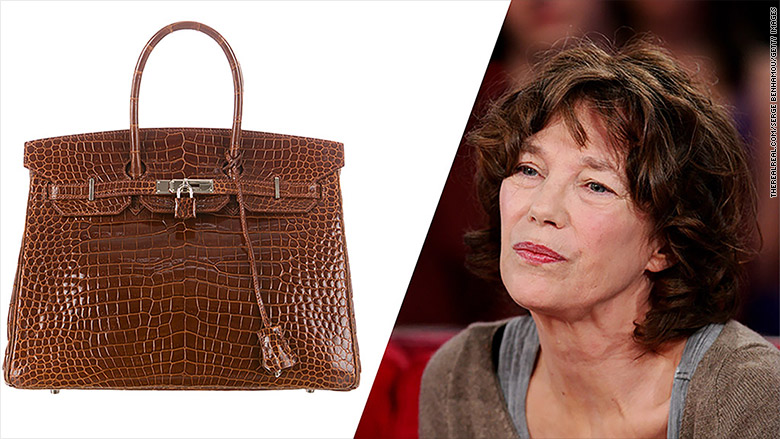 The Story Behind The Iconic Birkin BAG English actress and singer
Jane Birkin once sat next to Hermès chief executive Jean-Louis Dumas on a
flight from Paris to London in 1981. She was putting her straw bag in
the overhead compartment when the contents fell on to the floor.
She
told Mr Dumas that she could not find a leather bag that she liked, so
he had one personally made for her. The bag is now a symbol of uber
wealth , with some types of Birkin selling for over $200,000. How The
Worlds Most Coveted Handbag Is Made The 2011 documentary "Hearts and
Crafts," directed by documentary filmmaker Frederic Laffont, depicts
daily life inside a Hermès factory in France where bags, glass goods,
drawings, and leather saddles for horseback riding are crafted.
In a
month, the Hermès staff can produce 15 hand-crafted bags of different
styles and textures. The bags range from $10,000 to over $200,000
depending on the size and material used. Since, the company said it was
hiring 500 people to keep up with demand. Because the Birkin takes long
to produce, there was at one time a6 year wait list for the popular bag.
So how, exactly, are Hermès' bags made?
Watch the full documentary here,
Price Tag New Birkins range in price from $12,000 to $223,000 and
regularly sell on the secondary market for more than their original
sales price. But some say these bags are more than just status symbols
for the uber rich. The bags are repairable for life, and because of
their quality, could likely be passed down as an heirloom.
"There's more
that goes into that price than just paying for the Hermès name," said
Marissa N. Stempien, the fashion editor of JustLuxe.com. "The Birkin is
an extraordinarily well made bag. Each one is handmade by trained
craftsmen and can take over 18 hours to make, and that number can be
doubled if working on exceptional pieces such as those accessorized with
diamonds."
Bag Worth Investing In More Than Gold?
Many have called buying a
Birkin bag wasteful spending but this notion is very far from the truth.
In fact, if you are looking to put all your investments in one Birkin,
it will ultimately be more profitable than gold.
A recent study by US
luxury consignment site Bag Hunter found that year-on-year, the Birkin
has increased in value by an average of 14.2% since its was first
created in 1984. Looking back over a 35-year period, the report measured
the value of the Birkin against gold and US stock market S&P 500.
While the latter two saw negative annual returns, with gold dropping to
-7.9% and investments dipping as low as -36.55%, the Birkin's lowest
annual return was 2.1% in 1986. Basically, this means the bold Birkin
has never had a bad year.
Its real heyday was in 2001 when the bags
increased in value by 25% but 2015 was the real record-breaking year
when a pink crocodile-skin Hermes Birkin sold for $223,000 (£155,000,
€204,000) at auction, the highest price for a single bag to date.
How
does one bag hold so much power in the market, though?
Perhaps it is the
waiting list that Hermes implemented, meaning someone could wait up to
six years for an order. Bag Hunter has suggested this long wait has
added to the increase in resale values of Birkin bags, with second-hand
models often selling for more than their original price. After all, many
would rather pay more than wait.
World Record Breaking Bag
Last June, a Birkin handbag sold at a Christie's auction in Hong
Kong for $223,000, breaking a world record for handbags sold at auction.
That record-setting handbag is the pink crocodile-skin Hermès Birkin
with gold and diamond hardware pictured above . Topping the lists of
couture with the highest resale value, it's always Birkin bags.
The
Queen Of Birkin While many celebs own a Hermès bag or two, very few of
them can compete with Victoria Beckham's Hermès collection. The ex Spice
girl is described as the 'Birkin Queen' for owning the most elaborate
Birkin collection in the world said to be worth over $2million.
The
British fashion designer is said to own over 100 bags by the brand
ranging from exotic crocodile skins and luxurious ostrich. In fact her
Ostrich leather Birkin pictured below in pink is one of her more
expensive Hermès bags worth over $150,000.
See some photos below:
Now you know why the Birkin bag is so special and coveted. Against
this backdrop will you get one if you were super rich? Do you think its
worth the hype? Let me know what you think, do leave your comments.