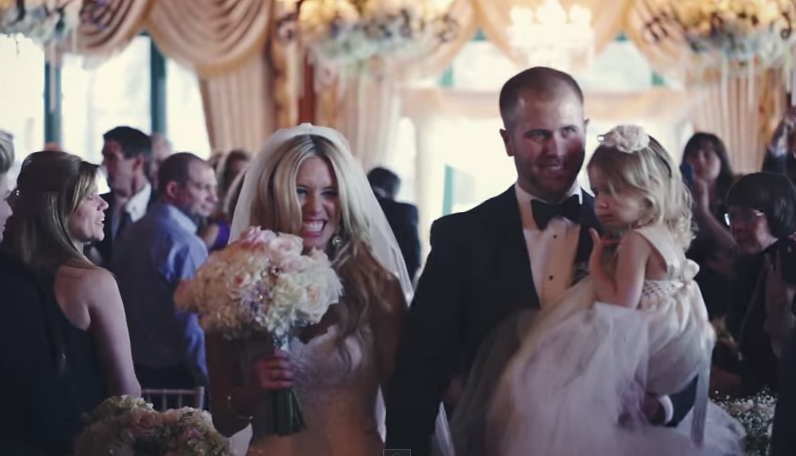 We love a happy ending.
Sometimes love doesn't work out the first time but that doesn't mean a single mother won't find her true perfect love.
NASCAR driver Brian Scott recited vows to two of the important ladies in his life: his bride and his stepdaughter Brielle.

"I promise to always hold your hand and skip with you down the street and bring comfort to your life," he said. "I vow to make you say your prayers before you eat. I promise to read you stories at night and to always tuck you in real tight. I vow to show you how a man should treat a woman in my relationship with your mother. And above all else, I vow to protect you, care for you and love you forever."
The emotional video — shot by wedding videographer PenWeddings — was posted to YouTube last year, but recently resurfaced and went viral with more than 350,000 views at the time of publication.
Watch video below: