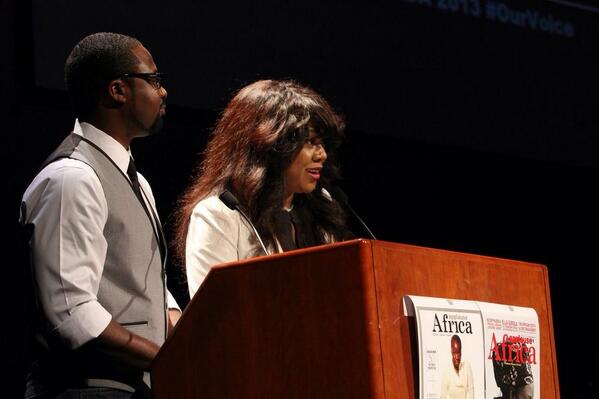 That showbiz stars Stella Damasus and Daniel Adenimokan are close
isn't news – as a matter of fact, it's been speculated that they are married and living together but they are not!
Lately, they seem to have a common interest, e-evangelism,
as they tweet biblical lines more often on their social media pages.

Two days ago, Daniel uploaded his picture on Instagram with a caption,
"Proudly in a 'Spiritual State of Mind'. Loving God more each day!".
Stella commented,"God is working wonders in your life o".
In response,
he said: "Fine Girl kilonshele??? Omo I don miss you no be small. I go
hail you later make we relate for unfinished business matters".
Yesterday, Daniel tweeted that: "It's God's breath in my lungs…so I will
sing His praise forever! I choose to walk in God's favor & grace. I
will dance like nobody's watching & sing like nobody's listening".
Stella also commented saying: "Na the way o. Nothing's gonna silence me,
nothing's gonna hinder me, I am not ashamed I am not afraid. I sing of
his praises forever. Who no like am fit hug wet transformer".
How sweet, good to know they are now good christians 🙂