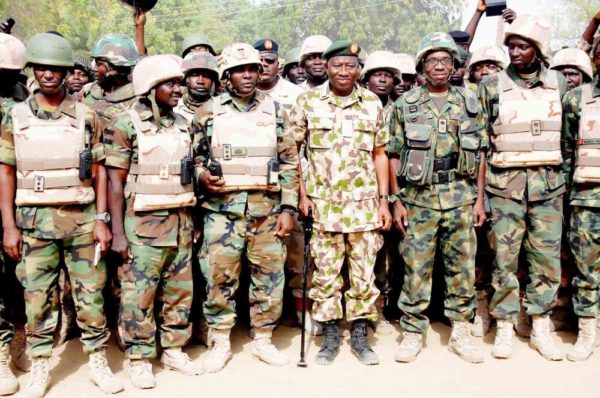 President
Goodluck Jonathan on Thursday visited Baga town in Borno State, and Mubi in Adamawa.
During
his visit, he addressed officers and men of the Nigerian army in both
towns, which were recently recaptured from Boko Haram.
He applauded the army for their bravery and patriotism they have shown in the fight against Boko Haram.
Jonathan
also stated that their performance so far proves beyond reasonable
doubt that they are more than capable of defeating Boko Haram.
See photos below: