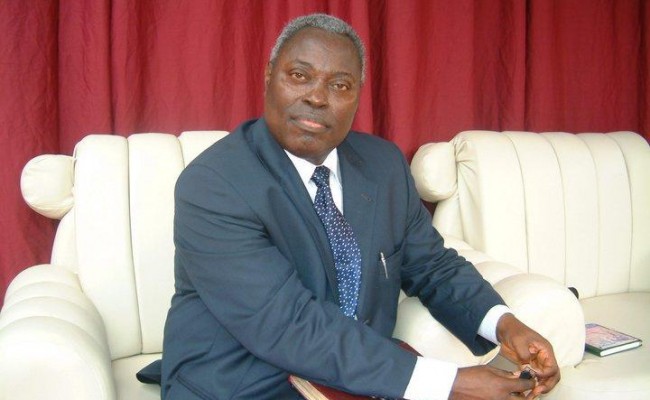 The General Superintendent of the
Deeper Life church, Pastor W.F Kumuyi allegedly collapsed during the Easter retreat on Saturday.
He has since been rushed out of the camp and is now responding to treatment at the undisclosed hospital he was rushed to.
According to
Dailypost
, a reliable source said "Pastor Kumuyi could not take the
morning Faith Clinic on Saturday because of his health condition. He broke down
during the ongoing retreat and was rushed to the hospital, he is currently
under treatment.
"We were told to pray for his strength, which we have been doing, but he didn't
minister throughout yesterday, a development which has sent every member
panicking."
A dependable source in the church
told Daily Post exclusively. He said there's tension in the camp over the
health of Kumuyi who broke down during the programme entitled: 'Living in His
Victory and Destined to Win.'
It was gathered that when it's his turn to Minister, they may rebroadcast his
old message to the congregation.
The
General Superintendent of the church, Pastor W.F Kumuyi is currently
down with health challenges. This happened at venue of the ongoing
Deeper Life Ministry Easter Retreat
"Pastor Kumuyi could not take the morning Faith Clinic on Saturday
because of his health condition. He broke down during the ongoing
retreat and was rushed to the hospital, he is currently under treatment.
"We were told to pray for his strength, which we have been doing, but he
didn't minister throughout yesterday, a development which has sent
every member panicking."
A dependable source in the church told Daily Post exclusively. He
said there's tension in the camp over the health of Kumuyi who broke
down during the programme entitled: 'Living in His Victory and Destined
to Win.'
It was gathered that when it;s his turn to Minister, they may rebroadcast his old message to the congregation.
Pastor Kumuyi has been rushed out of the camp, he is yet to return as at the time of reporting. Pray for him!
– See more at: https://olorisupergal.com/pastor-kumuyi-collapses-inside-deeper-life-camp/#sthash.xFE8xvU8.dpuf