Their wedding cake
Tiwa had her dream fairytale today.
Tiwa & Tee Billz' first dance – Drake's "Hold on we're going home' was so beautiful, you can watch the video HERE.….the sweeter part was when Tiwa and her little flower girl danced to "Eminado"…
Then the couple danced with their parents.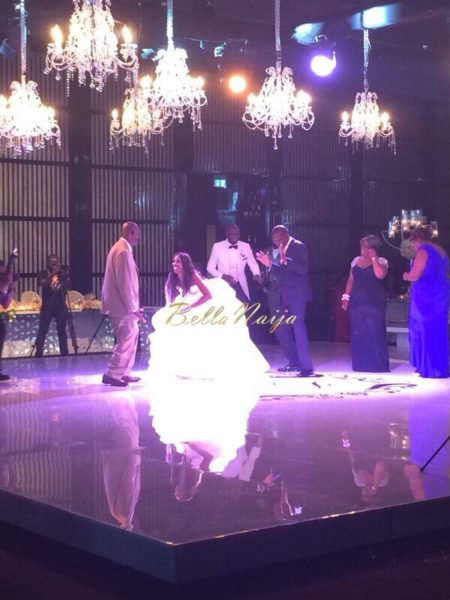 See more photos below:

Theodora – the makeup artist – caught the bouquet!