Oh no!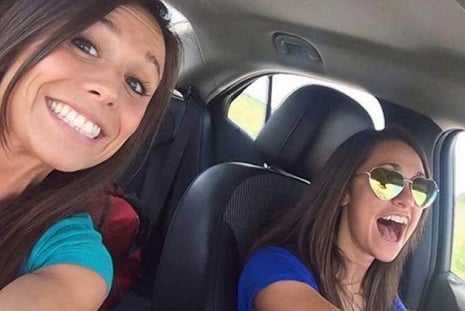 Collette Morena and Ashley Theobald
This selfie above was taken minutes before 26-year-old mother-of-one Collette Moreno died in a car crash.
Looking at the photo – and knowing that she was killed so soon after – makes this joyful picture particularly haunting.

And Collette Moreno had a right to be happy. The young US
woman was on the way to her hen's party when she died in the crash. Her
best friend Ashley Theobald was driving her to the celebrations, but
when they tried to overtake a truck they tragically collided with a vehicle coming in the opposite direction.
Moreno and her best friend were both taken to hospital with injuries, and Moreno died only three hours later.
Moreno's fiancé, 28-year-old Jesse Arcobasso, has now lost
his wife-to-be just four weeks before their wedding. He has spoken to
the media about his loss — and how Moreno's five-year-old son Braden is
coping with the tragedy.
"He doesn't quite understand everything just yet," Arcobasso told TV network KCTV . "I know it's going to take time."
Arcobasso revealed that he rushed to the hospital as soon as he learned of the accident. "I was just trying to hold on to the fact that she was going to be okay," he told the media.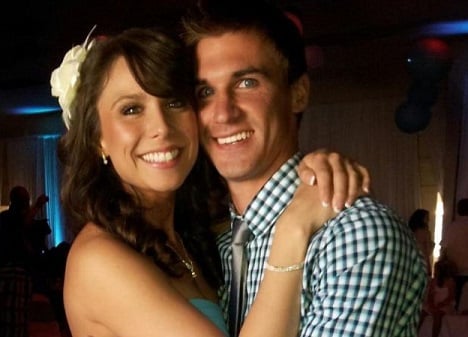 Collete and fiance Jesse Arcobasso
Theobald also spoke to the same station, and revealed why
they had been trying to overtake a truck at the time of the accident.
Moreno's best friend tearfully said that the truck they were trailing
had heavy exhaust fumes, and Moreno started suffering from an asthma
attack
"We both thought it was clear and there was a hill that
neither one of us saw," she said. "I tried to go around and there was a
truck coming and I swerved and he swerved with me."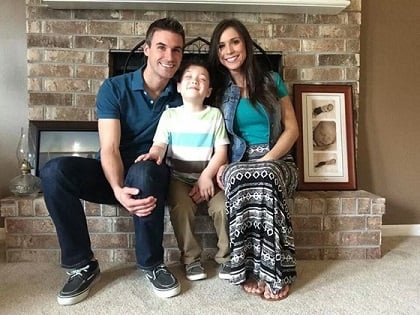 Collete and fiance Jesse Arcobasso and son
Friends and family have now set up a fundraising page, to help cover the costs of getting her family to Kansas for the funeral.
So sad!