Quick Update: The management of Bowen University this morning closed the school indefinitely following students' protest last night. All students have been asked to leave the university while some
students who were detained last night after the riot are yet to be
released.
Our previous report:
Some students of Bowen
University, Iwo, Osun State staged a not-too-peaceful protest yesterday to
express their displeasure over epileptic power and inadequate water
supply which have been plaguing the university for some time now.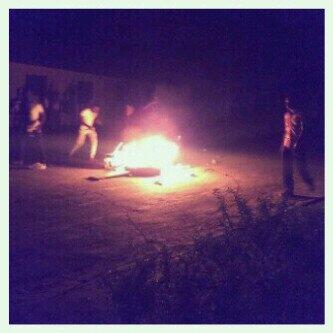 The Students razed down buildings, smashed
cars and caused mayhem all over the university campus.

A student who craved anonymity narrated the incidence to Loladeville "This
issue has been going on for some time now, in fact, it started during the
tenure of the last VC but it wasn't as bad as this, this new VC made it worse.
At times they'll supply light for just few hours especially in the morning,
it's just so annoying and painful. We pay over N400, 000 as school fees yet we
don't enjoy all the basic amenities a private university should have. It's not
just fair…They take the light by 8am, and bring it back by 8pm and it goes off by
11pm again. We don't have water, no socket light, while our lecturers
are in AC offices and cars. We have time table for eating. 7-9am for
breakfast, 12-3 for lunch and 6-8 for dinner. Most times we have classes
during these periods"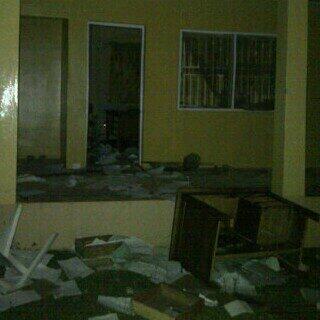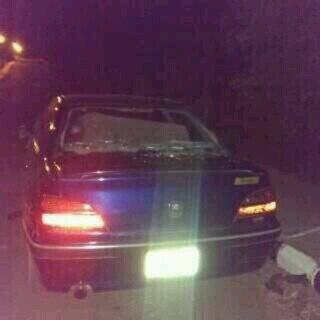 Didn't you make formal complaints? "Yes we did but it's been story upon
story. Nothing has really been done."
Heard some places were razed down, "Sadly it was, it took a dramatic
dimension, we didn't know it was going to escalate to this level. It just shows
the level of frustration that has set in. The boys left their hostels for the
temporary site and burnt some stuffs down. That's all I can say for now."

They had to use tear gas to stop the protest!