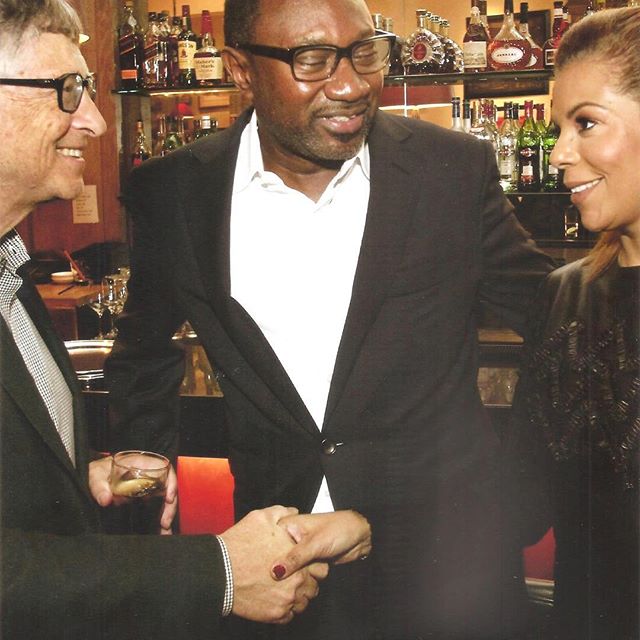 Famzing of life!
Nigerian billionaire Femi Otedola and his wife Nana met the world's richest man, Bill Gates over the weekend and their daughters – fashion blogger Temi and DJ Ife (Cuppy) have been gushing about the meet.
Temi who shared the photo above on IG wrote "Mama, Papa, and Uncle Bill ?????? #goals #familyfirst #JTOFashion #realtalk" while Cuppy wished she was there.
A few online commenters have mocked her for trying to famz the world billionaire though.