Popular actress and producer, Sola Kosoko-Abina (SKA) on Tuesday, January 7, celebrated her 40th birthday with her dad, sister and other intimate family members at her Ikorodu residence. 
The event, which started with a surprise early in the morning, saw the daughter of one of Nigeria's best known veteran actors, Jide Kosoko, woken up by the sound of trumpets and drums to wish her a most hearty 40th birthday.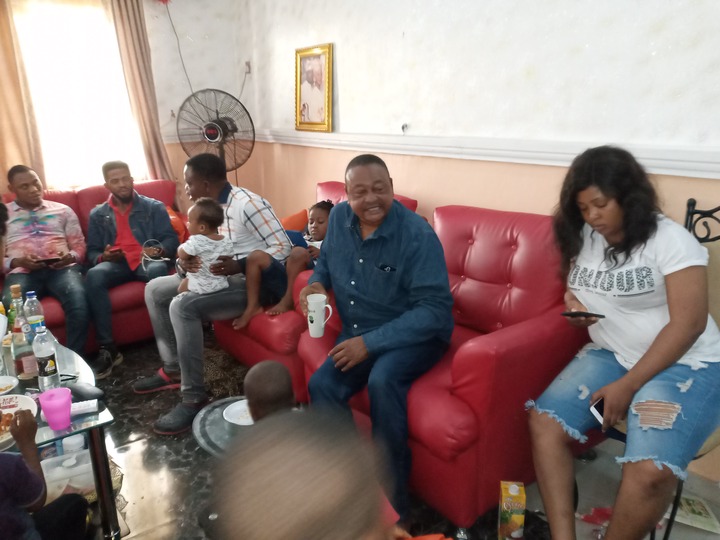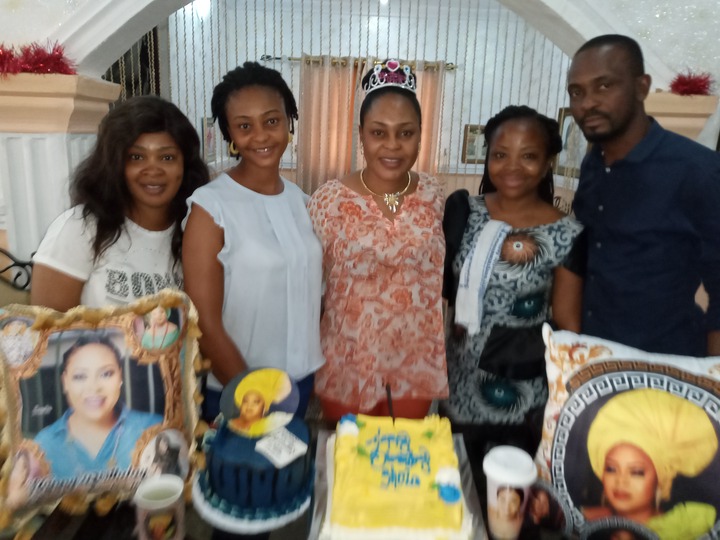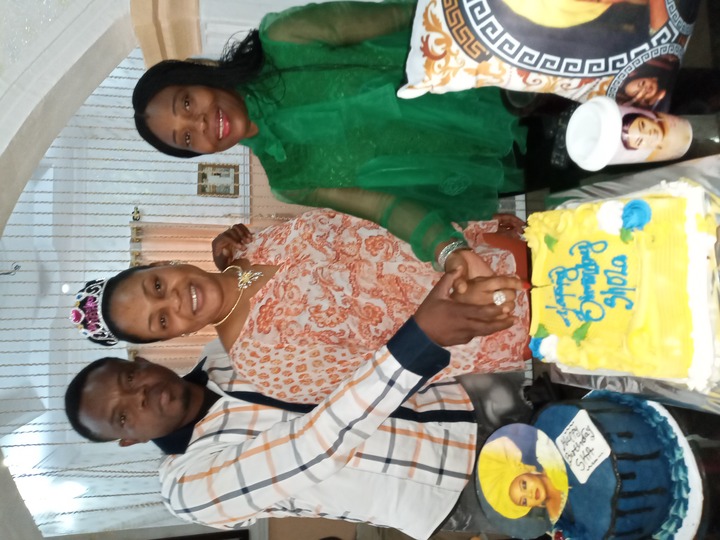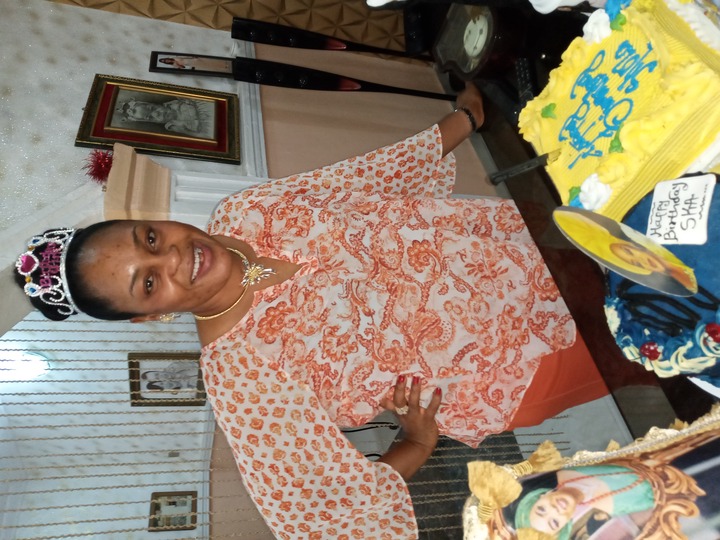 The beautiful actress, married to an architect husband, Waheed Abina, was close to tears as her husband, her father, Jide Kosoko, brother and director, Tunde Kosoko, star actress-sister, Bidemi Kosoko amongst several other family members, sang warm birthday songs for her before merriment commenced.
Speaking on why decided to mark her birthday in a modest way contrary to the practice of many of her colleagues who celebrated 40 with fanfare, Sola said she is naturally not a loud person.
"I am naturally not a loud person but once in a while when the occasion demands for it, I may just do it for the fun of it. Today is just for me to celebrate modestly with my family, which is number one for me. I will however host friends and colleagues to a more elaborate celebration on the 18th of January, but trust me, it is not the very loud type you are used to", she said.
Speaking on what it feels to be 40, Sola said initially she was scared of being 40, believing that she was getting old.
"Initially, I was scared! 40? I felt I was growing old but thank God I am 40 now and I cannot but be grateful. There were so many people who would have wanted to be 40 but unfortunately they could not make it. For me, I am grateful and I must confess that it does feel great. I thank God for that", she said.
Life, as they say, begins as 40 and Sola no doubt is already planning on living the life, as according to her, she has just started and in the years to come, her fans will have a taste of what it means to begin life at 40.
"I have so much planned and laid out for the future. Great and innovative ideas are already in the pipeline and I am sure the whole world will appreciate what I am going to be offering them. I have a lot in my head and there are some of them I am already working on. Before long, they will be unveiled.
"I plan to be a better woman, better wife, better mother and sister. I am upping my game and with God on my side, the sky is only the starting point", she said.