Entertainment News
Olajumoke releases more revelations against TVC's Your View co-hosts? (Part 2)
Olajumoke Olawode-James has released the part 2 of explosive revelations she made about her time at TVC's Your View show and what may have led to her exit as co-host.
Read below.
Politics…. Nigerian Politics, drives my passion for TV. How can we have so much poverty in the midst of so many human and material resources?
Ignorant people will get upset when you talk about Nigeria's resources. They say we should focus on Human Resources. But God who gave us both resources wasn't stupid. We can't have so many products and lack the wisdom to monetize them.
Nigerians: Who bewitched you?
Then we gather women to talk on TV, as mothers, wives, divorcées, singles, etc. and we can't speak truth to power? Ridiculous!
Tamar of "The Real", got fired and she wasn't criticizing any President.
I, criticized every President from President Jonathan (6 years ago), and didn't get fired.
Have you read part 1? It's a quick read.
Go ahead. I will wait for you. READ IT HERE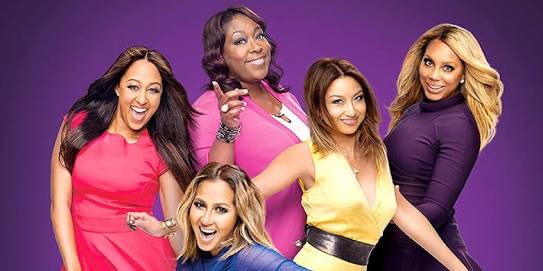 As I break down The Real story, from 6 years ago, things get more interesting.
The politics of impeaching a co-Host has nothing to do with Politicians. No, it's the sycophants who work for them and need to keep their meagre salaries, that think on behalf of the politicians, that you need to be weary of. They tell you a politician owns your media outlet, you have never met him or her, nor heard from them EVER; but you second guess their intentions. Is that even normal?
I was never going to let anyone dictate to me what I would say. That's not why I got on TV in the first instance. It had never been about money. So, I would rather walk away, than let someone who is trying to protect his own salary, distort my point of view. There's poverty and there's poverty of the mind. I can't blame people for doing what they need to do for themselves. I can only ensure, that they don't affect my own perspectives. Lobatan!
You will be shocked to know that the politicians themselves, respect honest Journalists. Or are at the very least, are weary of them. They don't interfere. They are willing to explain things, that may not be obvious to you as a Journalist and most times, the relationships are beneficial both ways.
Journalists are the fourth realm of governance and a Journalist that is doing their job, only boosts their portfolio for constructively critiquing and criticizing, where necessary, any President in power!
The Real issue is the co-hosts!
It takes a lot, for women to work together without petty squabbles. And one of my co-hosts just used to irk me with her seemingly myopic religious views. I thought she was truly ignorant of Who God really is, with her foreign religion. And I wasn't the only one who thought so. Religious tolerance was a big issue for us. But, think about it, which of Nigeria's main religions, is local? Except the one we have all been taught is backwards and sinful?
The ladies of "The Real" have definitely got religion. But they didn't stand with Tamar when she was fired. They didn't know what happened, but they could have asked questions and all downed mics!
Of course, not every woman will stand by you like that. They have their own insecurities and may even be happy to see you go.
The ladies of "The View" don't wear their personal religious beliefs on their shoulders. When there are serious issues to discuss, from Politics to Entertainment hot topics; who cares how often you pray?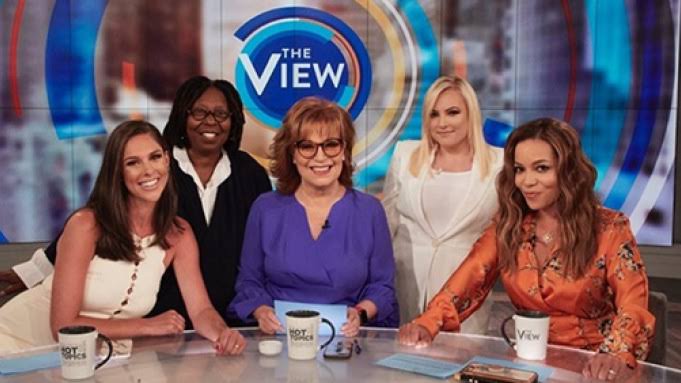 What of the ladies of The Talk?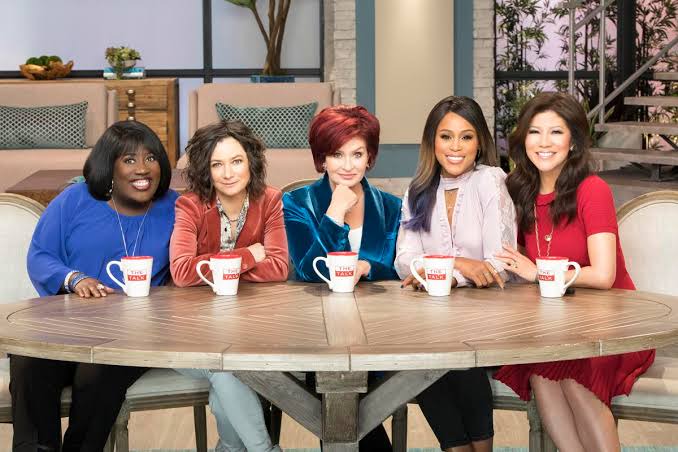 Let's focus 'Jumoke. This isn't about religion!
But in Nigeria, it is.
Religion and Ethnicity are big factors, when shopping for show hosts in Nigeria. It shouldn't be. It should be about merits, intelligence, TV personality (which includes looks) and originality. And that was all it was for us, 6 years ago.
But instead of deciphering if you represent a stratum of the society or target audience, it's how you choose to worship God and where you are from, that the demographs weigh. Preposterous!
It annoyed me at first, but I got used to it. Then I got to know the "Muslim" lady on my show, wasn't so bad. She was just fanatic about her beliefs. What's my own? We all have something that fires our passions. She should fire on.
"The Real" started 6 years ago also; with the aim of representing women of colour, from Asia to Africa; to discuss issues, and be real.
"The View" accused them of copying their format. Really funny! Have your seen the Nigerian version?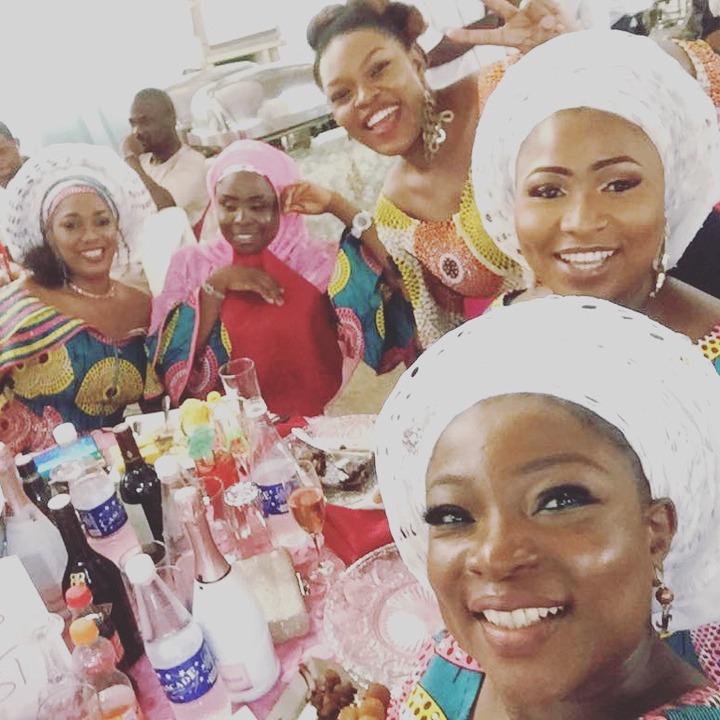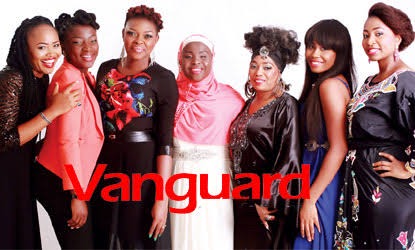 Created in 1997, by Veteran Journalist, Barbara Walters, "The View" has had a lot of controversies in the last 22 years. But most of them have been Political, more than personal. With hosts walking out on guests and a few days ago; Host, Whoopi, told a co-host Meghan, to stop talking.
We have done it all too. Trust Nigerians, we like drama. They will fan the embers.
"Why is 'Jumoke looking at Nyma somehow?"
I just don't like her makeup today!
Can I be "Real"?
But people like fight, pass quarrel. They will insinuate things, till there's a real fight! Unfortunately, Nyma too will think farther than the real issues. Small thing, fight!
But we got close.
Every relationship has its own conflicts and conflicts resolution is the foundation of all relationships. If you never disagree, it means you aren't honest with one another.
"The Real" definitely has had its share of fights. Mostly off camera. But I'm not sure the viewers read much meaning to their disagreements. It's obvious the ladies are truly friends. Their body language and after-show-relationship shows that much.
But once Tamar Braxton left, we questioned their relationship. How come they didn't stand up for her? That's what "sisters" do. Why was Tamar fired? Like I mentioned in Part 1, we eventually found out it was a negotiation gone wrong. But she felt humiliated and lashed out at everyone.
I've been there. It takes a lot of self discipline not to lash out. If people would only ask questions. You may be obliged to answer. But when someone with deep insecurities and lack of personal achievements, says you were fired when you resigned, best to walk away. Their nuisance value isn't worth breaking a sweat!
But people who care, want answers!
Thats where "The Real" got it wrong. Silence leads to speculations. But when you can't explain how your personal ambitions, are making you look at everyone else like competitors, you will shoot yourself in the foot! And then get fired!
Sad! Abi? That's life!
Well, I am a lover not a fighter! (Side eye)!
Once Nyma understood that I was about the job and nothing personal, she calmed down. Now, because of her, I eat ram meat every Sallah and got first hand knowledge of their religious practices. We all are for peace. That was great to find out!
And like the remaining 4 ladies of "The Real", Nyma and I are now friends who not only look out for each other, but also hangout regularly!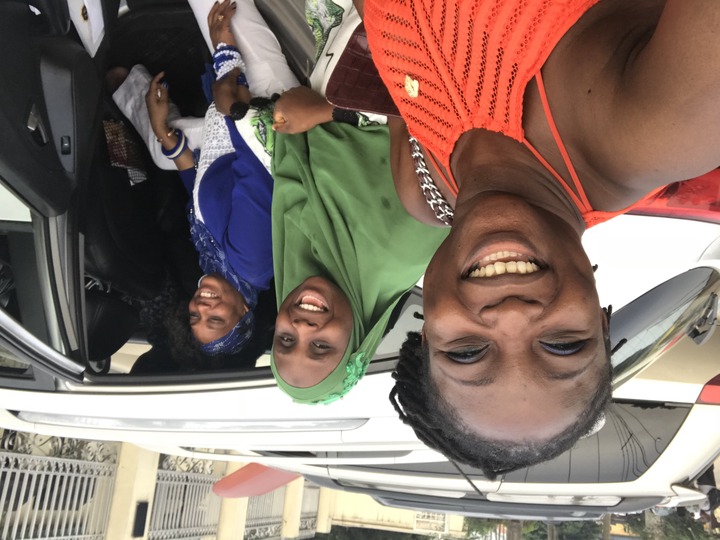 If you know "Alhaja", you will know 'Jumoke is her friend. She can't hide it. We are sisters. Love lives here and she has made me realize, no matter your religion, love is what truly matters.
'Jumoke, is this about Tamar or Nyma?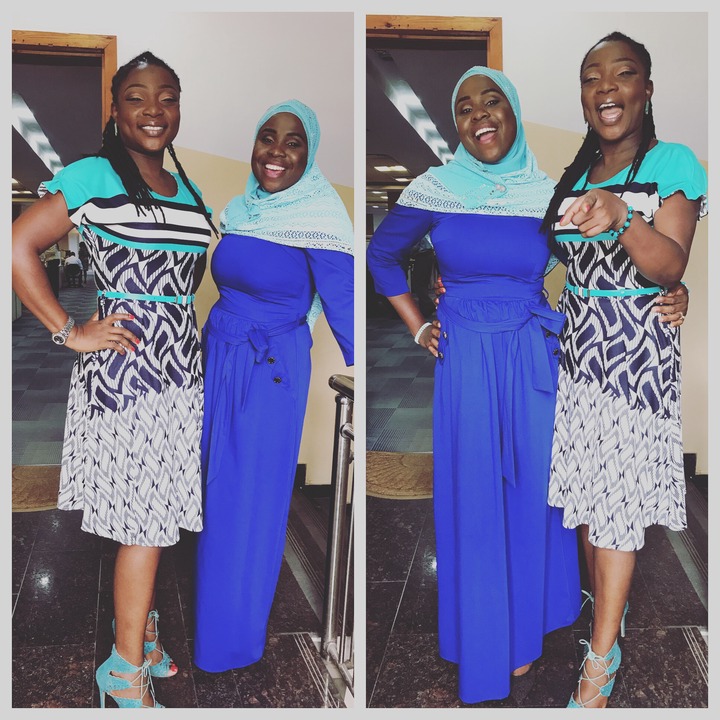 Other ladies?
I'm coming………
Jay.