Entertainment News
How Dayo Adeneye's dad made him find love again after being betrayed by first wife (photos)
Over the weekend, the former Ogun State Commissioner for Information as well as one-time political aspirant for the House of Representative, Otunba Dayo Adeneye, marked his wife, Caroline's 50th birthday in style.
It was a low-key celebration as only close friends and family members which included former Ogun State first lady, Olufunsho Amosun and the boss of Sifax, Dr. Taiwo Olayinka Afolabi, among a few others were in attendnce.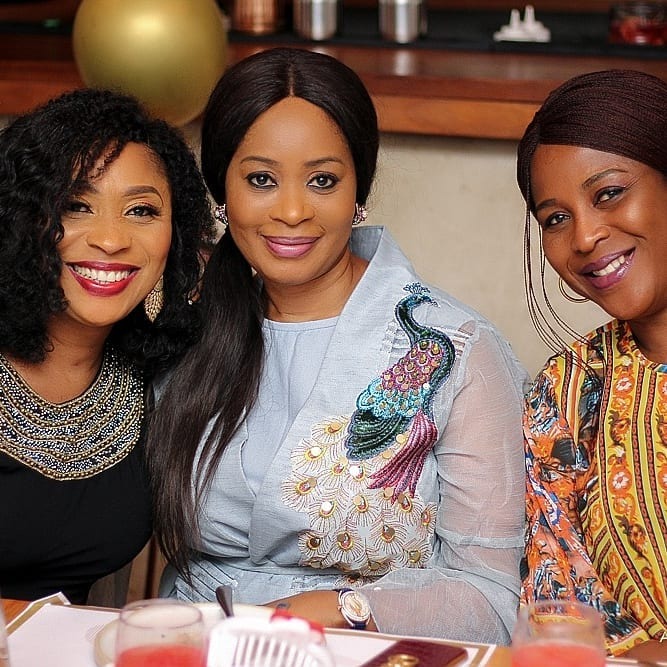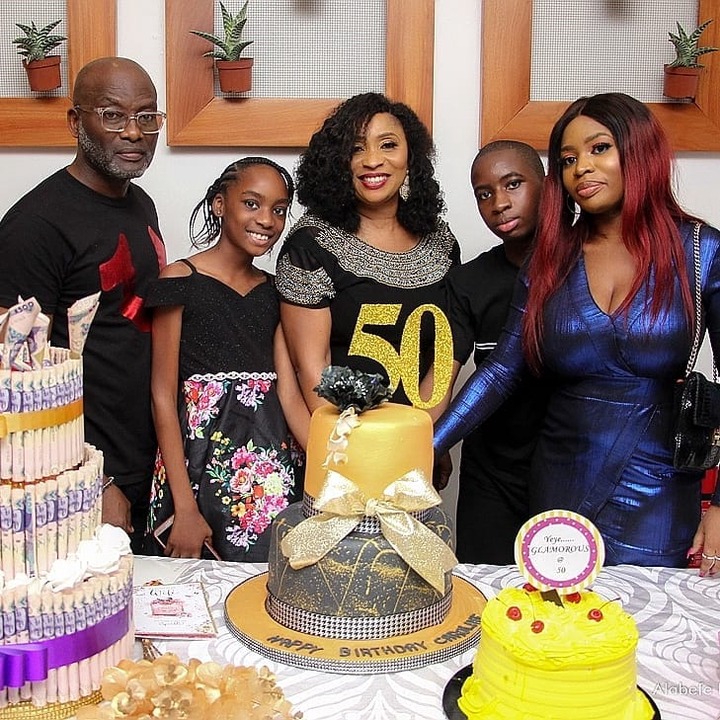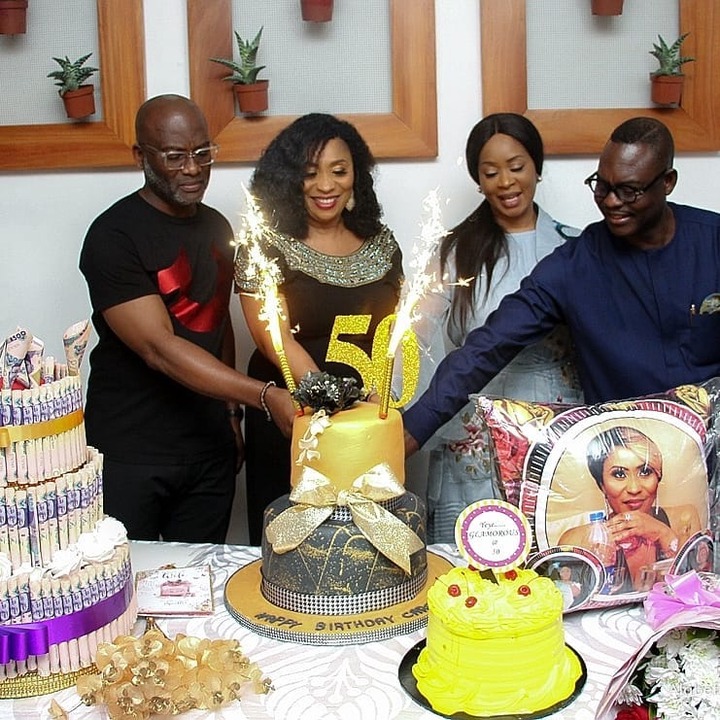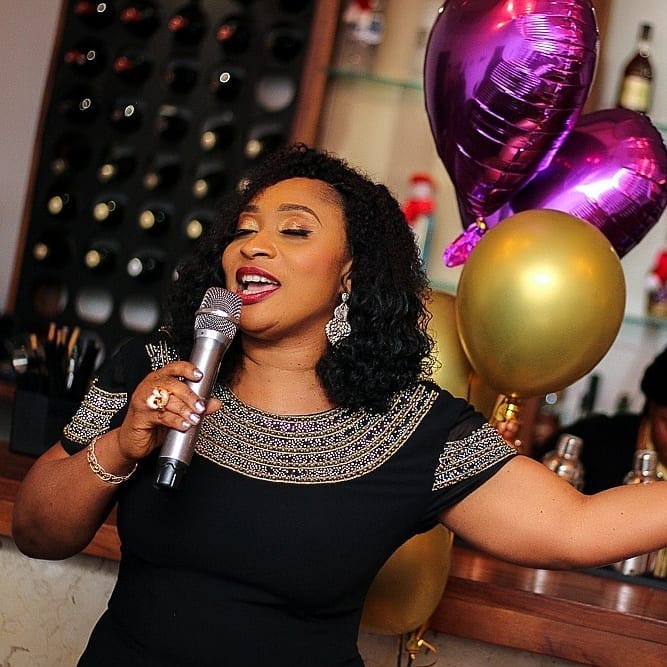 At the lowkey party, the couple recounted how they fell in love and got married almost 20 years ago.
Unknown to many, Dayo used to be married to an American based Nigerian and the union produced a child but things fell apart after Dayo became broke.
It was also about the same time, he relocated to Nigeria and worked alongside his buddy, Kenny Ogungbe at RayPower when the radio station newly made its debut and shortly after, they both founded Kennis Music. 
Newly divorced, Dayo who even in his late 50s still has all of the attributes of a bloke was no doubt the toast of many ladies. While he had his fair share of ladies, his father thought it wiser he remarried and settled down almost immediately. And because his father had his best interest at heart, he introduced him to his wife, Caroline who comes from a good pedigree in Edo State.
Recalling how she met him, Caroline who runs Sierra Global Concepts Ltd and is a board member of Kalneg Nigeria Ltd. said, "I met Dayo in his father's house, actually through his father. I had gone visiting my aunt who was also my class teacher, whom I hadn't seen in about 12 years. I was unaware that Dayo's father noticed me and took a special interest in me. He was to later direct his son's interest to me and over time the relationship developed, from just being friends, we decided to take it further.
"There must have been something my father-in-law saw in me that I don't quite understand till date. In fact in connivance with my aunt who eventually succumbed to his constant pestering, I began making frequent visits to her just so, he would make his son take an interest in me. Eventually, Dayo's curiosity about me got the better of him."
Corroborating her story, Dayo recalls, "We met through my late father. I was just newly divorced and my father was practically breathing down my neck to remarry. he kept telling me about two ladies who frequently visited one of his tenants who happens to be Caroline's aunt. At his prompting, I got to meet them, that is Caroline and one of her relations. I liked Caroline instantly, asked her to dinner and the rest as they say, is history.
"Having been married once, I wasn't too keen on remarrying, at least for a while, besides, one of her uncles wasn't too keen on seeing his niece marry someone in the entertainment industry. Even though we dated for about two years and grew to become very fond of each other, I knew almost immediately we met that she was the one I would eventually end up with but like I said, I wasn't too keen on marriage having just come out of one," he added.
Unlike Dayo, Caroline didn't quite know she would end up being with him.
"I didn't quite know. I went into the relationship with an open mind but with slight reservations because he works in the media, meaning that he is a public person. At a point I even began to withdraw because of the nature of his job but the pressure from my father-in-law was such that I had to stick with him. He monitored both of us like his life depended on it.
"It was like I was dating my father-in-law. I was practically the last project he completed before he passed on two years after our marriage. He was indeed a master strategist. But over the course of time, I got hooked and gradually began looking forward to seeing and being with Dayo. In fact three months into the relationship, he proposed to me.
Both of them have been happily married for almost 20 years now.