New reports have confirmed that the 5 y year old marriage of Nigerian singer, Dr Sid to Simi, mother of his two kids, has crashed.
Kemi Filani News recalls that News about their crashed marriage first made round two years ago after his wife moved out of their home and was spotted without her wedding ring. The marriage reportedly crashed because Dr Sid was broke and his rich wife became the breadwinner.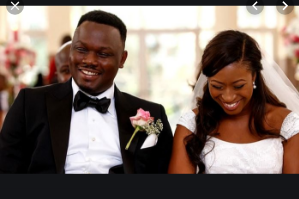 However in 2018, some reports claimed that the two were possibly working on getting back together after they were both spotted at Dolapo Oni's baby's dedication.
Well, all hell has now let loose, following the beatings and maltreatment Dr Sid receives from his wife, Simi.
According to a cryptic post by SDK, Simi often beats up Dr Sid for returning back home late. That is not all, she also doesnt let him see their kids…it is so bad that she hasn't let him set eye on their second daughter since she was born a year ago.
Although SDK did NOT mention any names, all clues pointed to Dr Sid and Simi's Crashed Marriage. As they produced two kids, and their marriage went south two years ago.
See snapshot of her report below: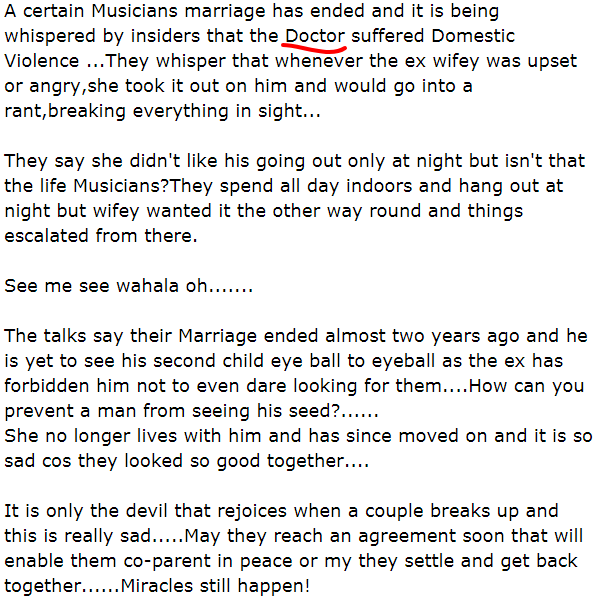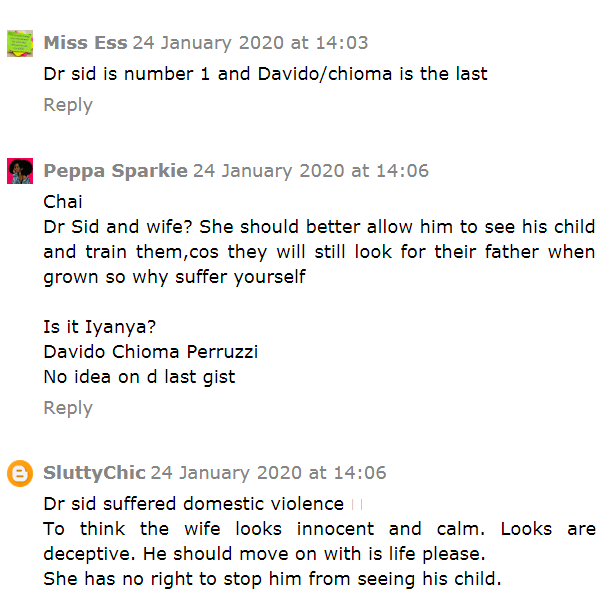 There you have it. We usually hear about domestic violence from the man to the woman.
But now, the reverse is the case. A few years ago, OAP Daddy Freeze, ended his marriage to his wife and mother of his teo kids over claims of suffering domestic violence from her.