The situation at hand is now more complex as the latest reports surrounding the arrest of Omah Lay and Tems in Uganda has reached the point of keeping them in prison.
Hours ago, reports of the duo and Tems manager being charged and appearing in court popped up on social media and now there is another report to this.
Here are photos of them in court earlier today:
It is said that Omah Lay, Tems and her manager will now be remanded in prison till December 16th.
A music promoter in Uganda with the display name @davidsancez256 took to Twitter to make a report about this.
According to his tweet, they will be remanded in prison till on the 16th of December and the event organizers and promoters will appear in court on Wednesday.
He tweeted;
"Finally @temsbaby & @Omah_Lay are take to Kitalya prison and Tems is taken to Kigo prison, Omah Lay is taken to kitalya prison until 16 Dec2020 and the event orginisers /Promoters and they will have to appear to High Court on Wednesday."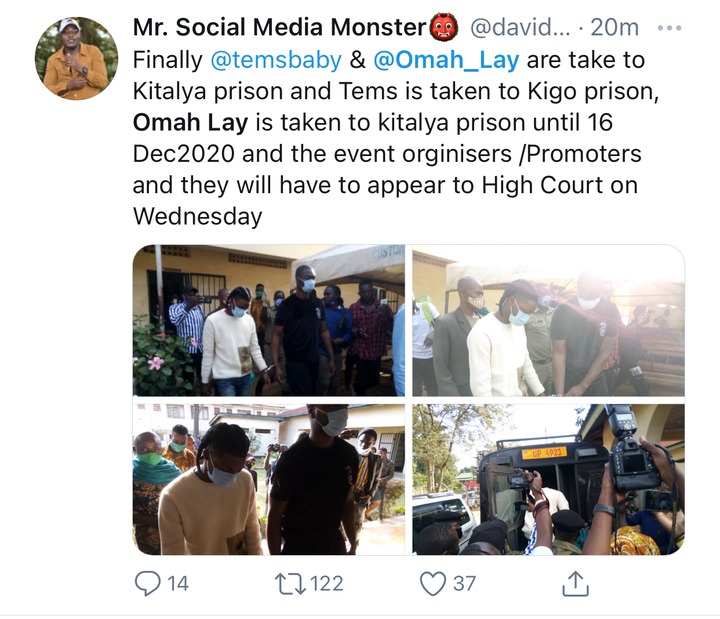 Check out the full photos below: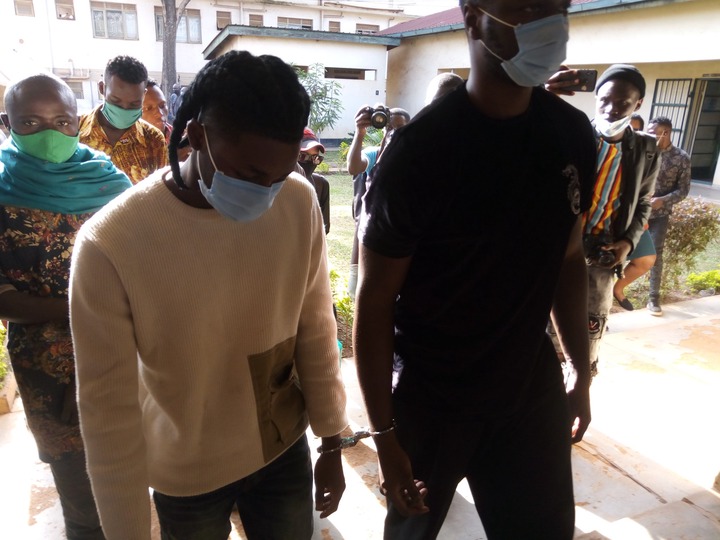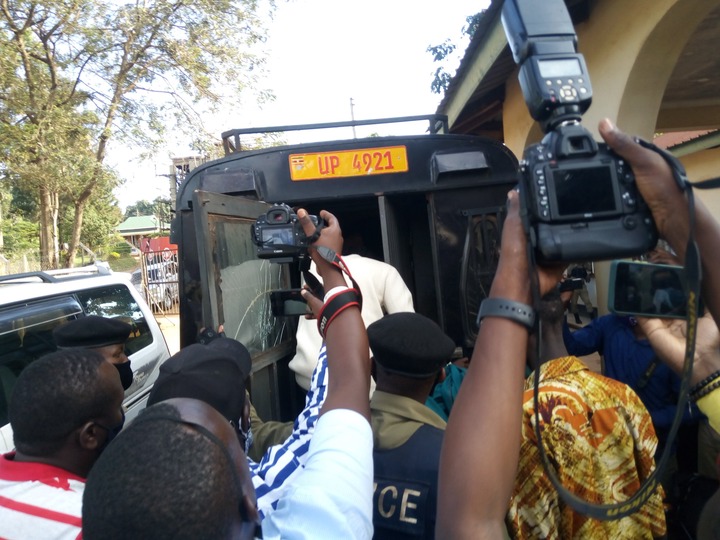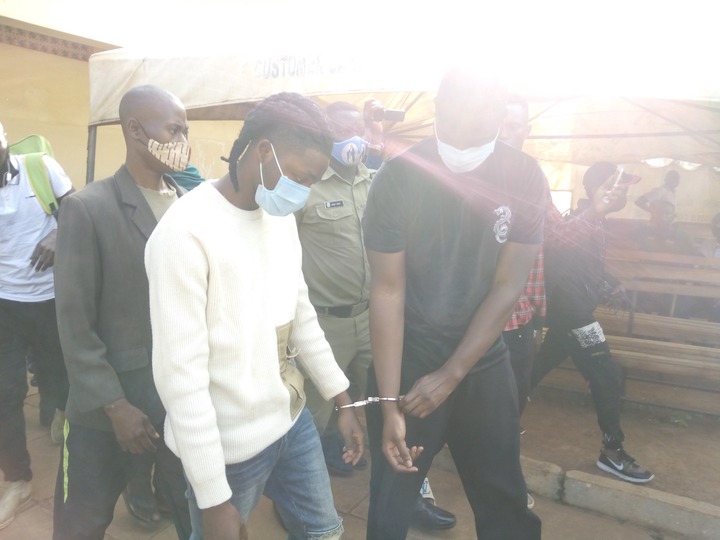 Omah Lay however tweeted and said that the Ugandan government is avoiding the contact made by the Nigerian Ministry Of Foreign Affairs.

He further lamented about the situation: