Nigerians on popular social network, Twitter have taken to their accounts on the popular microblogging social network to reveal how they really want two housemates to be shown the exit door.
The viewers are obviously disgusted by the way two housemates, Eric and Lilo have been playing the game and they actually wanted them out of the reality tv show.
If you watch the show closely you'd notice that these two housemates are always cozy and never leave each other.
However the viewers are getting bored and irritated by this. The dislike for these two hit new heights after the last Saturday party show which led many to air their irritation on social media.
What really happened at the party was that, Eric and Lilo brought their cozy acts down to their dance floor as they didn't dance with any other housemates but themselves only.
As stated in this post earlier, this got the viewers irritated and they tweeted about them and suddenly they hit the Twitter trends.
See screenshot below: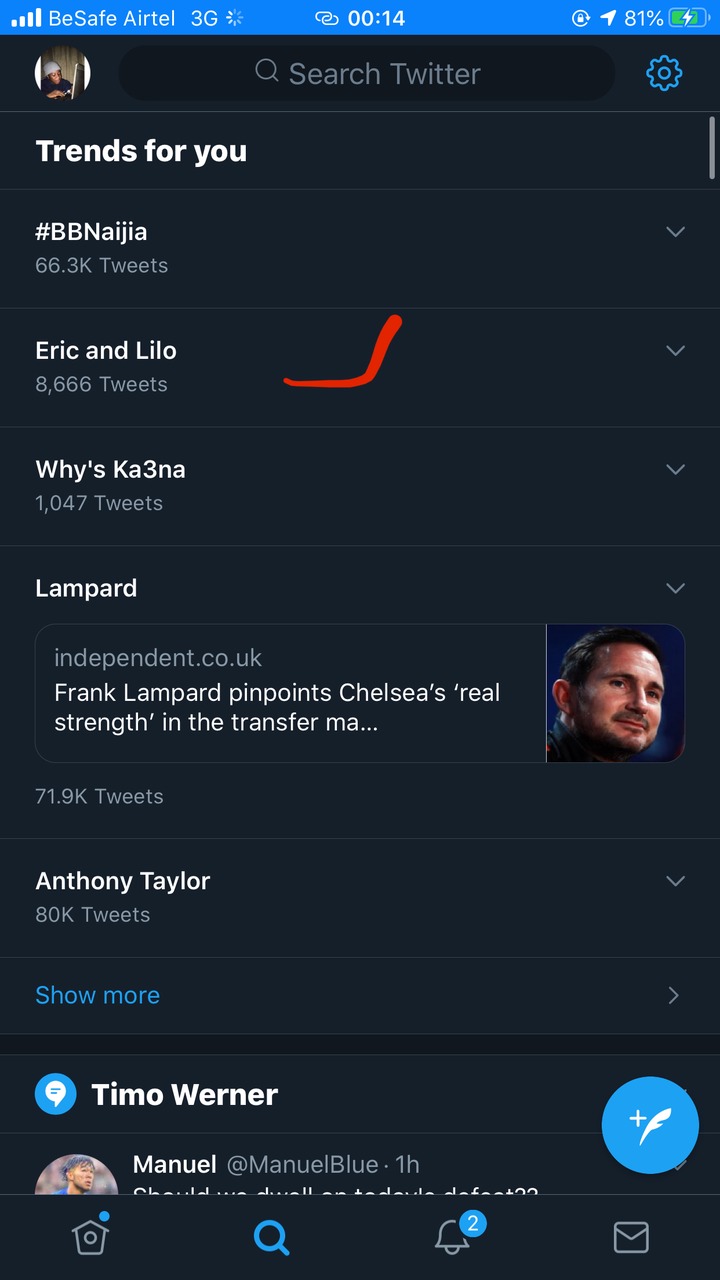 See some reactions below as viewers are demanding for their eviction:
"If Big Brother doesn't mind, we can open a GoFundMe for Eric and Lilo Uber fare back home tomorrow.
Eric and Lilo are beginning to look stupid to me.
I really wish Eric and lilo will be watching with us from next week"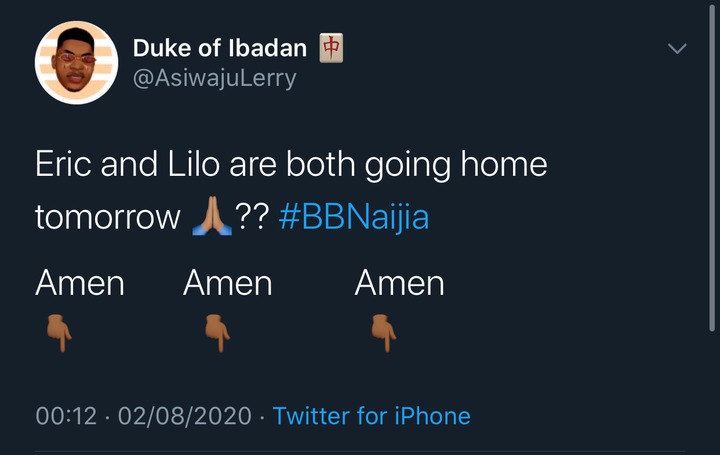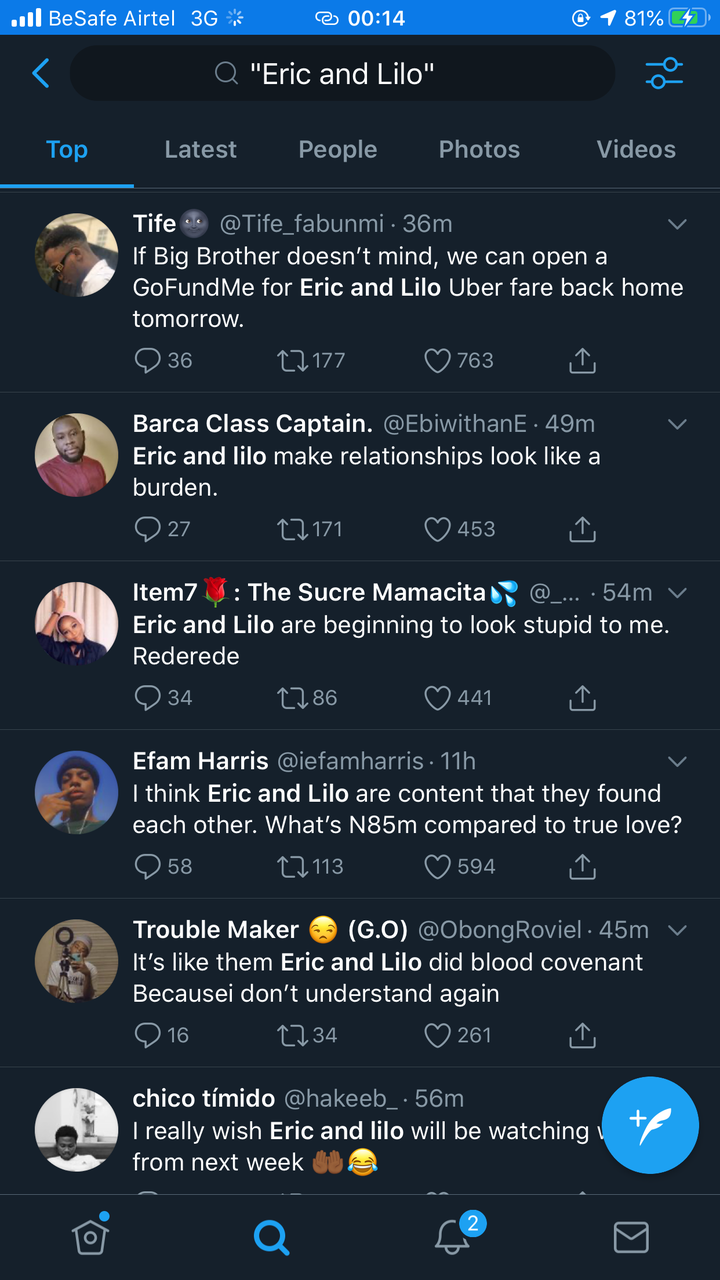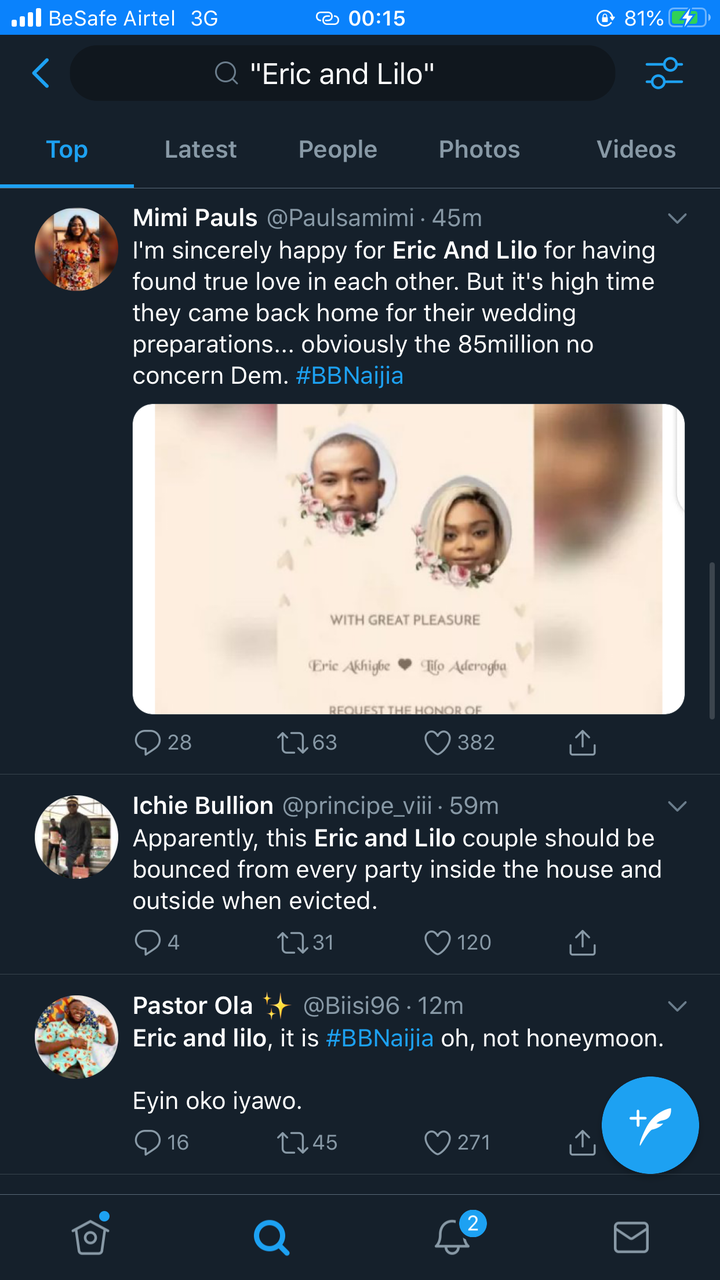 Seasoned Nollywood actor, Kolawole Ajeyemi filmmaker and businessman, has revealed that he would never stop acting or directing movies as newly married man to his colleague, Toyin Abraham.
The actor says directing is more like an expression of his artistic talent and starting a family with Abraham won't reduce his...