It's a different gist today as shared by popular Twitter account, PostSubMan as a man is currently seeking help over his 3-year-old daughter.
In the man's message to the account, he stated that his three year old daughter who turns 4 in December is 'turning to something else'.
The man who is unidentified says his wife permitted their daughter and her younger brother to sleep in their room so she can monitor their health and sleep.
Now along the line, they've realized that their daughter spy on them sometime when they are making love and she constantly peeps at him when he is peeing or bathing in the bathroom.
The man noted that he has told his wife to find a way to caution her which she has done but there's no sign of change.
Then to his surprise, the man stated that this morning when he gave she and her younger brother a hug this morning, she wrapped her hands over him and touched his p*nis.
The man noted that he didn't beat her but shouted at her only.
He then seeked for advice and help.
See the screenshot of the tweet below: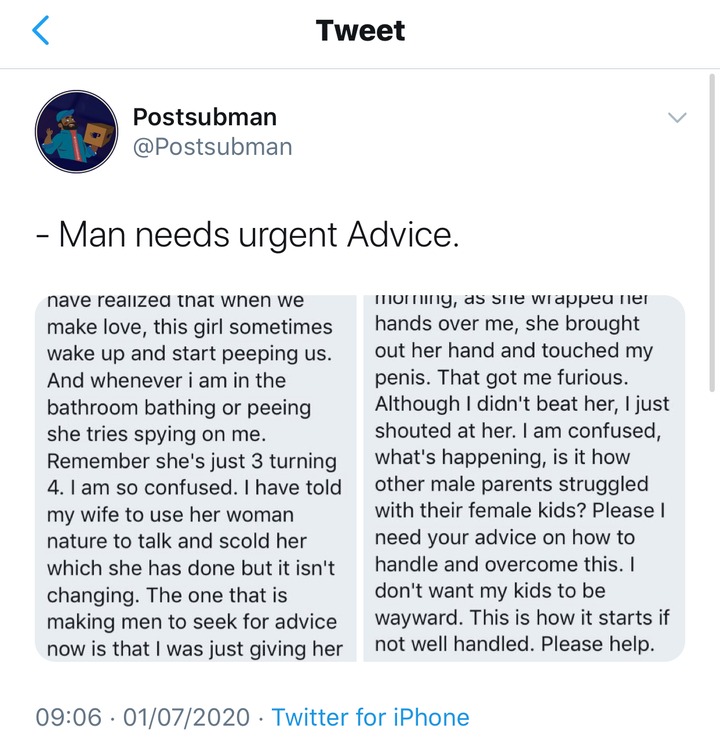 See the full narration below: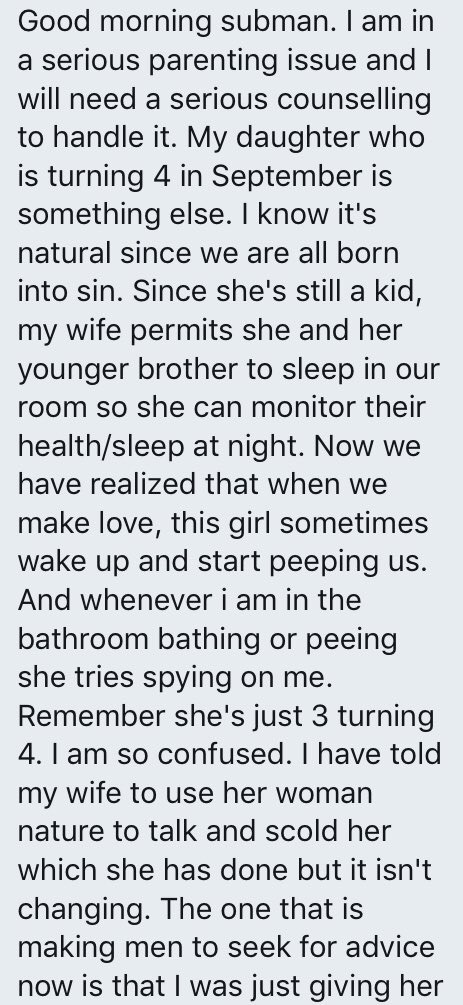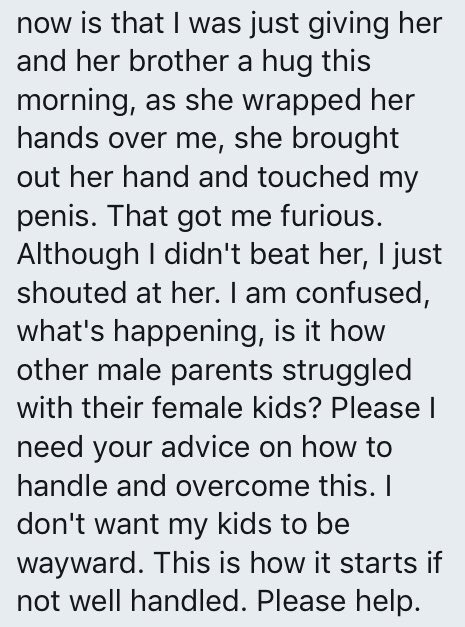 Meanwhile, some Twitter users are beginning to share what they have in mind in the reply section of the tweet.
See their reactions below: