A Nigerian man who identifies as Ceejay has decidedly chosen to dedicate his life to praying for pregnant women after losing his sister during childbirth who was barren for 5years.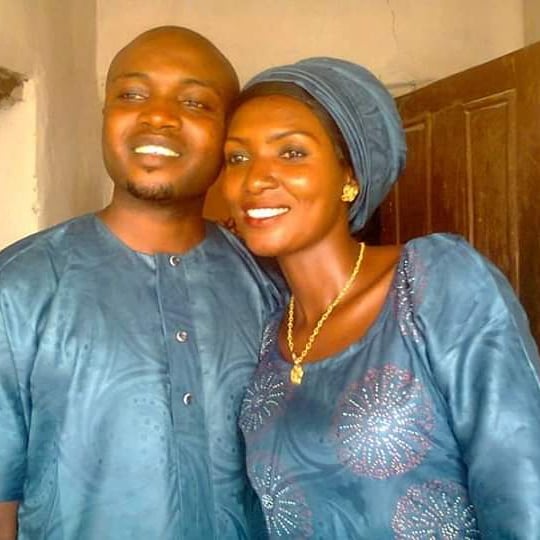 Sharing the devastating news; Ceejay wrote;
"Truly blood is blood. I felt something wasn't right last night never knew your were struggling for your dear life. You lived a very simple life. Always smiling and looked forward to so many things. Sometimes I just wonder how God does his own things… But can I question Him?
His ways are perfect and just. But gaskiya, Rita you didn't enjoy this life… You will open up and share certain things with me at the end laugh and say " uncle ceejay na kenan"…" My one and only uncle ceejay Ina ji da kai"… Kwot… Hassana. Your death will pain me forever. Lost my younger sister last night… She died at child birth."
The Federal Inland Revenue Service (FIRS) has made a clarification on its plan to impose a stamp duty charge on tenancy.
FIRS executive chairman, Muhammad Nami who spoke at a webinar organised by OTISVIP, said the six percent stamp duty charge on tenancy previously announced will only apply to tenancy and lease agreements that are above 21 years.
According to him, tenancy and lease agreements less than seven years would carry 0.78 percent stamp duty while agreements between seven and 21 years will carry a three percent charge.
Nami urged Nigerians to accept the fact that the country can no longer rely solely on crude revenue to fund the budget, hence the need to embrace taxation as the new normal of national fiscal policy.
A statement released by Abdullahi Ismaila Ahmad, director of FIRS communications and liaison department partly read;
"While all panellists agreed on the need...
Chief of Army Staff (COAS), Lieutenant General Tukur Yusuf Buratai, has stated that Nigeria is safer and more secured than it was in 2014.
According to TheNation, he said this during a sit-out with Wounded Soldiers in Action (WIA) in Kaduna.
According to him;
"I am very happy to see you, having met some of you in the battle fields, you were determined to pay the supreme prize. This is the true spirit of a gallant soldier and a patriot.
I am proud you have made the impact that some of our colleagues and Nigerians are safe and I am equally happy that we are living in peace and Nigeria is safer now than we had five years ago."
Fast rising Nollywood actress, Ada Karl, has opened up about her growing up in an abusive environment, even though her father was a great dad.
She made the revelation in a recent interview with TheNation.
When asked about her childhood memories, the actress said: "I don't recall anything good, just the bad ones. Like my dad physically abusing my mum – it wasn't a palatable experience."
On how it affected her relationship with men, she said: "I was very suspicious of any man that said 'hello' to me because I assumed all men were the same.
I was traumatised and assumed all men were abusive. It affected my view about men. Growing up, I considered being a Nun, but I came from a Pentecostal and Anglican background. So, l wasn't even bold enough to discuss that with my parents.
Managing the...