Tottenham Hotspur manager, Jose Mourinho has promised fans of the club that he will deliver an exciting season.
Mourinho stated this after his side secured a place in next season's Europa League following a 1-1 draw against Crystal Palaceon Sunday.
The Portuguese also promised that the club will not sell their best players nor spend big on players next season.
"What we can do of course is improve," Mourinho told Sky Sports.
"When all the players are available, we showed in this last period where we belong. I do not know, and maybe in this period, after lockdown, we finished third or fourth in the table.
"So that is where we belong. I want to have my team, my players, not a medical room full of players. I want a pitch full of players.
"Of course as a squad, the main thing is to keep our very good players and after that improve the squad.
"Are we going to buy ten players? No. Are we going to buy players for £100m? No. We're going to improve.
"I enjoy working with Steve (Hitchen – Spurs' chief scout) in this organisation. We are very connected with (chairman) Mr (Daniel) Levy and the board, and we are going to do what is possible to do, and hopefully next season we can give it to the fans a very good season."
He added: "I think the players deserve it. "Of course everybody that one day plays Champions League does not want to go back and play Europa League but (it) was the only thing possible after such a difficult season for the club, for the players and in my case also for me."
Ramon Abbas aka Hushpuppi has been assigned a new lawyer after his case got transferred from Chicago to California.
His legal counsel, Gal Pissetzky who is not licensed to practice outside Chicago will now work with Vicki Podberesky of Andrues/Podberesky law firm based in Los Angeles.
Speaking to Premium Times, Pissetzky stated that the case against his client is yet to go to court.
According to him, the delay is caused by the Federal Bureau of Investigation which is yet to provide all the evidence against Hushpuppi.
Hushpuppi, Woodberry and other members of his gang were busted in Dubai for alleged cybercrime.
He was extradited to the US where he; currently being tried.
Veteran Nigerian filmmaker, Kunle Afolayan pens down a tribute to his late father Adeyemi Josiah Akano Afolayan who died in 1996.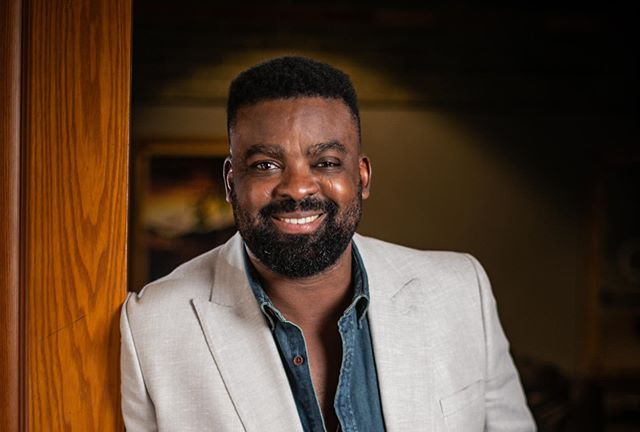 Kunle via his verified Twitter page shared a collage of him and his father, thanking him for marrying many wives as it made it possible for him to be called his son.
He tweeted;
''I miss you, Baba mi, but thank you for marrying many wives because I would not have been privileged to be called your Son. I know he was finer so…dont rub it...
Popular BBNaija star, Nina Ivy took to her Instastory to share a photo with her newborn son and it appears that the new mum is enjoying every bit of motherhood. In the photo, the 2018 BBNaija ex-housemate is seen cuddling her baby who is backing the camera. The dotting mom is seen pouting to kiss her bundle of joy.
Nina who welcomed her son, Denzel two weeks ago captioned "My baby missed the hell out of me."
See picture below;
Few hours ago, Kemi Filani recalls that the Light-skinned diva shared her first picture since she had her son, Denzel. According to the...