Fast rising Nollywood actress, Funmi Awelewa has been accused of sleeping with another woman's husband.
The accusation is coming from popular Instagram gossip blogger, "Gist Lover".
According to GistLover, It contacted Funmi to let go of the man cos he's married but Funmi allegedly refused.
Gist Lover further alleged that even after the man's wife called her several times, she refused to let go.
See what Gist Lover wrote below…
"The woman is always in my dm,when I reached out to you to stay off the man,you said you were not aware he is married ,okay fine,you no know,how about when the wife called you several times to allow the guy take care of his kids,to please release the husband,the wife is always crying,but then she said she wants to remain anonymous,anonymous bawo."
"I cant fight your battle while you are hiding o,this battle we fight am together ni…even when you collected the horseband's car…the wife came to cry to me in the dm,let me even Goan look for the lady's handle🏃🏾‍♂️🏃🏾‍♂️🏃🏾‍♂️them come tag you for ordinary picture you dey yarn dust,Abeg shift,that aside the snitching wey Dey your body no be here,hear from this one,tell the other one,Na dem😂😂Abeg I come in peace jare,I hate radarada"
In another post, Gist Lover wrote:
Who say make una tag Funmi??? see her feeling funky… you wey seizesomebody's husband for years,took the guy's car,Na everyday the wife dey cry for my dm then,she said she wants to remain anonymous,I told her if I am publishing this gist I must show your face,she said I should not publish it then,now you wan dey form strong woman,Esu pofo… which car you lost?the one you collected from person husband or which one?oga move jare,y'all shoudl stop forming hardwork hard work,spare me that,I come in peace.ambulance no go jam us run o,Igi ewedu odeni wo pawa
Celebrity stylist Yomi Makun's wife Grace Makun via her social media page has revealed that 80% of broken homes are caused by women. The mum-of-two stated that "a lot of women are too toxic" and do not know how to use their power as women.
She also added that not every fine girl is marriageable and she advised men to always carry out a thorough investigation before marrying a woman.
Read her post below:
''You see this days.. 80% of broken homes or marriages are caused by the women!! Yes, i said what i said.
It's high tme people stop blaming men anytime they...
Enraged Nollywood actress, Funmi Awelewa has lambasted her colleagues tagging her to participate in the ongoing Black and White picture challenge which entails women supporting other women.
Actress Fumi insisted, she has no friend in the industry after facing the whirlwind 2019 had thrown at her alone. In the long post shared on her instagram page, Funmi revealed, she no longer lives in White and Black but in colours .
She wrote;
''To everyone that tagged me, i no dey follow una do ''black & white'' challenge o. Don't call me your friend, i don't have one. The last time...
Veteran Nollywood actress, Rita Daniels, rains down brimstone worth of curses on one of her Instagram fans who trolled her over her daughter, Regina Daniels marriage to billionaire Ned Nwoko.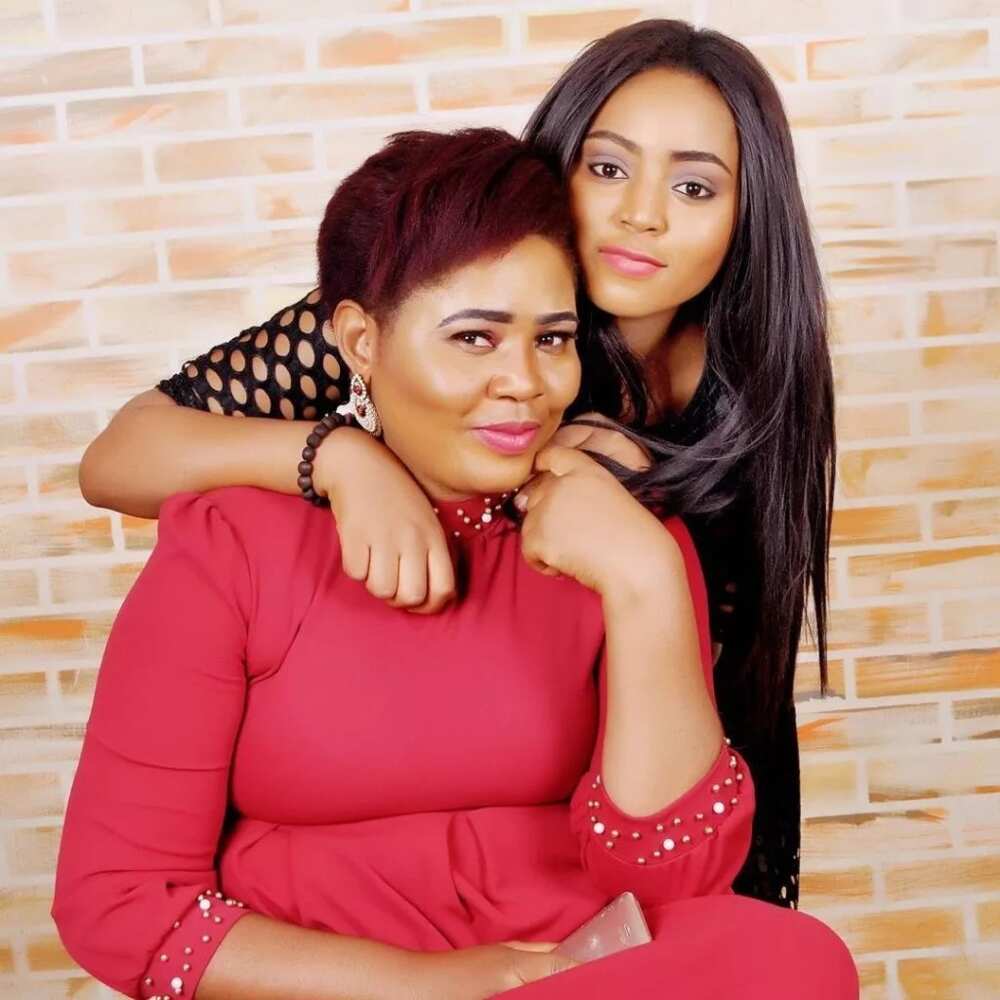 The Instagram user, @stanley6to6, dropped a comment on one of her posts, saying she set her daughter to be a single mother because of money.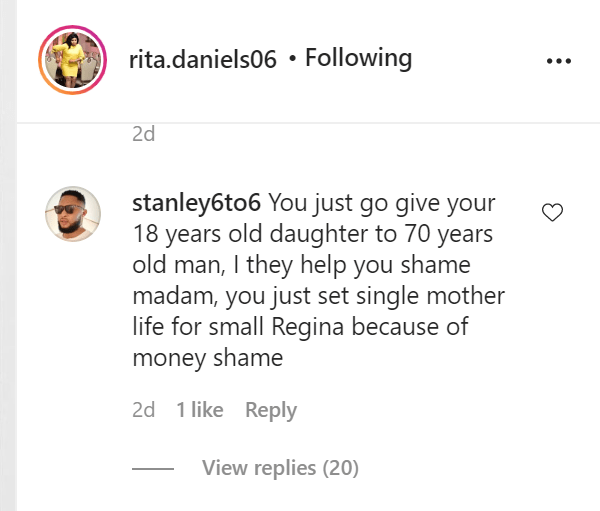 Rita then replied by cursing him and his family and generations to come.
"You just go give your 18 years old daughter to 70 years old man, I they help you shame madam, you just set single mother life for small Regina because...