For some, Dubai, USA, UK, The Bahamas and other expensive countries are ideal places for honeymoon. But for Victor and the wife, Vivian, they chose the village.

Sharing the lovely photos online, Victor wrote:
More photos below….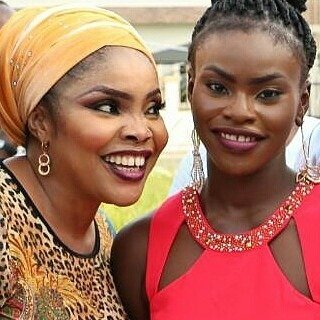 Nollywood actress, Lola Alao has joined her teenage daughter,
Damilola to float the Damilola Ogunlana Empowerment Foundations and
launch a concerted campaign to raise awareness about violence against
children irrespective of gender.

Lola Alao
The joint campaign, Damilola Ogunlana Foundation kicked off with a walk on Tuesday, August 29, 2017 in Lagos.
The campaign, called 'Walk Today for the Child's Tomorrow" involving
movie and music stars, kicked off at LTV8 Ikeja to Alausa sectariat
Lagos.
The Damilola Ogunlana Foundation, according to Lola Alao, is
responding to the incessant cases of child abuse reported daily in the
media and to drum the support of all that it is a criminal act and
everybody must be involved to condemn the heinous...