Young American couple Kris and Jamal who got married a couple of weeks
ago have been receiving lots of love on Twitter after their love story
went viral from the Kris's tweets of their wedding pictures. The couple
met at 7 years old, became romantic at 13 while in middle school and are
now married at 20.
Some people think they're too young but most people
love their story and are praying for them. See tweets and photos
below…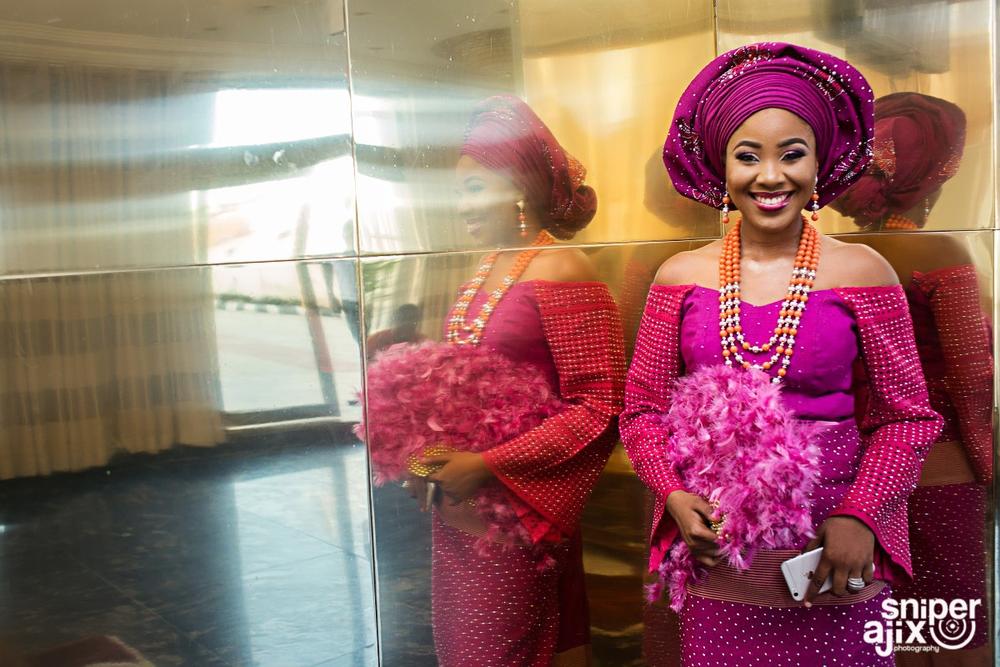 Photographer Shola Ajisegbede AKA Sniper Ajix Photography brought
together with some creative minds to create a short and sweet wedding
inspiration shoot. One of themodels featured was popular saxophonist Bolaji!
He said –
I got tired of doing the regular bridal
inspiration shoot. The idea came based on some of the past experiences
we've had on the job, we thought of addressing it in a real life
scenario, also as a platform to try out new concepts and for vendors to
showcase their creativity on their own terms.