President-elect Donald Trump traveled to the White House to meet President Barack Obama today, and the two recapped their meeting in a brief press appearance in the Oval Office afterward.

"I just had the opportunity to have an excellent conversation with President-elect Trump," Obama said. "It was wide-ranging. We talked about some of the organizational issues in setting up the White House, we talked about foreign policy, we talked about domestic policy. .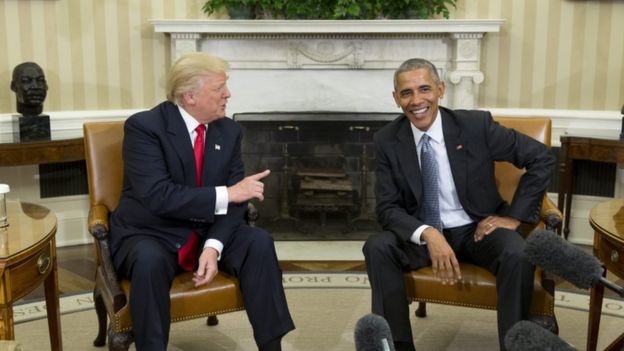 And as I said last night, my number one priority in the coming two months is to facilitate a transition that ensures the president-elect is successful.mI believe that it is important to all of us, regardless of party and regardless of political preferences, to now come together, now work together, to deal with the many challenges that we face."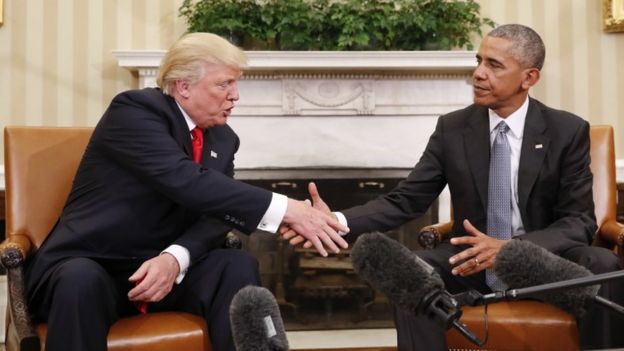 Trump spoke next, and took a respectful tone toward Obama — "I have great respect," he said. He said that their meeting was supposed to be brief, but, it "lasted for almost an hour and a half, and as far as I'm concerned it could have gone on for a lot longer.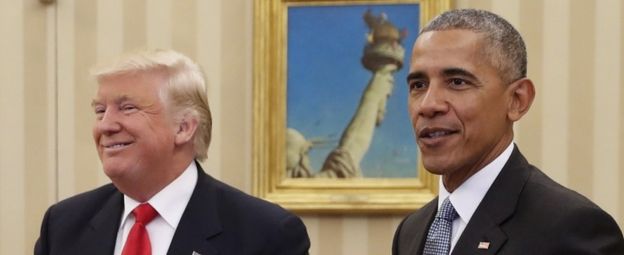 We discussed a lot of different situations, some wonderful and some difficulties. I very much look forward to dealing with the president in the future, including counsel, to explain some of the difficulties, some of the high-flying assets, and some of the really great things that have been achieved."