"I'm happy I waited, I'm about to turn up."Happiest
day of my life finally got my date of release. September about to be a
movie, best music and videos I ever made in my life."
These were the words of David Adedeji Adeleke, aka Davido, when the date for his single 'How Long', under Sony Music originally
scheduled for tomorrow, Friday, September 9, 2016 was released. When
the date was announced, the elated Davido took to Snapchat to express
his .happiness.
But now, Davido's
fans who had been anticipating the new music will have to wait a while
longer for the single, as Sony have moved the release date indefinitely.
Davido, understandably frustrated, again
took to Snapchat to express his feelings and begged his true fans to
bear with him; "I have done my part and my best… I'm sorry to all my
true fans… My week just got ruined… The fuck shit life brings my way!! I
am saying it loud and clear for the world to hear!! It wasn't my
fault."
After winning African Artiste of The Year in 2014 and 2015 at the MAMAs,
Davido, who had never released less than 2 songs in a year since he
started in 2011 is now frustrated. Reason being that he is yet to
release any for 2016 since he signed with Sony Music in
January; a situation which may not be ending anytime soon.As of
December 2014, Davido had received a total of 29 awards from 74
nominations but since his mouth watering deal with Sony Music,he has
been overlooked for the nominations; most especially the recent Nigerian Entertainment Awards in New York.
In contrast, his Record Label mate, Wizkid
has been the centre of attraction all over the world as the record
label has deployed their full arsenal at promoting the talented artist.
The
deal Davido signed puts Sony Music in charge of all his releases,
production, supervision, monitoring, authorizing and promotions of the
release of any music content from the artiste. A situation that might be
affecting his career negatively, because, if he was still solely in
charge of his music output here in Nigeria, he would have dropped more
than one single this year.
.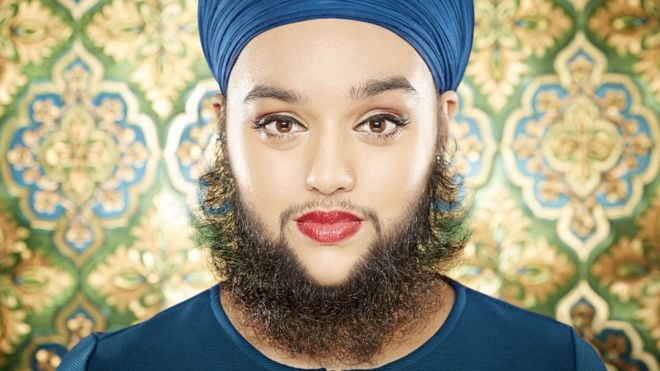 Harnaam Kaur, of Slough, Berkshire, U.K, whose beard is six inches long has been recorded as the youngest woman with a full beard, at the age of 24 years 282 days.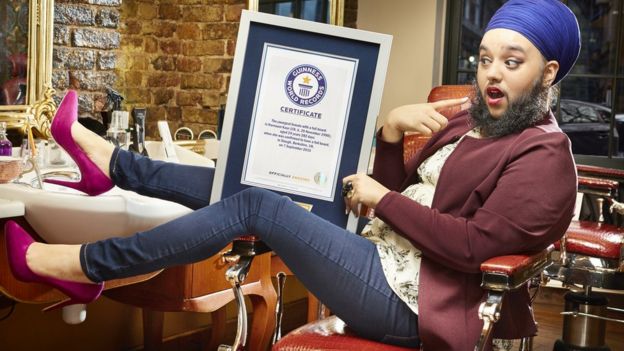 The excited young lady, said her place in the records book was "absolutely humbling".
Kaur has polycystic ovary syndrome, a hormonal condition that causes her to grow excess facial hair. She is an anti-bullying activist and body positivist campaigner, and in March, 2016, became the first woman with a beard to walk the runway at London fashion week.