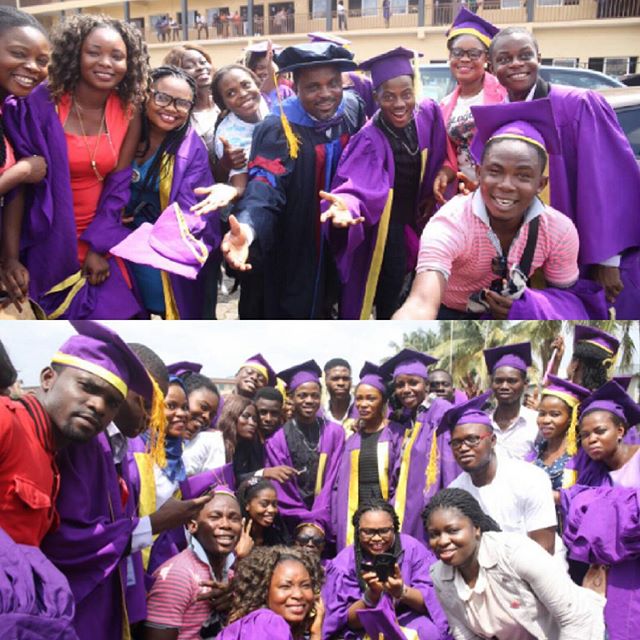 Damilare Famuyiwa, a student of the Nigeria Institute of Journalism, has been failed for daring to leak a story incriminating Mavin act, Korede Bello. His offence? For reporting Bello's absence from school and a possible missing out of the recently held examinations of the institute in accordance with the school's 70% class attedance rule (HERE).
Damilare, was allegedly marked down. Weeks ago, news went viral that a certain lecturer, Boye Ola, had insisted that Korede Bello shouldn't be allowed to write exams due to his perpetual absence in school. The report also claimed that the lecturer threatened to resign if his wish wasn't adhered to. . .
This report was later linked to Damilare Famuyiwa. It was however a shocker to many students when results were posted on March 11, 2016, only to find out that Damilare had been handed carry-overs (failed) in two courses while he also got low marks in others.
The victim whose matric number is HNMC/15/03,had allegedly been threatened earlier by the management to face a hard time in passing out of the school.
While nobody is above failure, students say this is surprising because the alleged victimized student was one of the most brilliant in his class.
Korede Bello whose matric number is HNMC/15/091 and who rarely attended lectures or participated in the Continous Assessment, passed all his courses glowingly, with the help of some corrupt members of the school's management who allegedly manipulated the system.
Bodies like the 'Nigerian Young Journalists Forum' and 'Journalists For Christ, JFC' (Damilare is a member of both) have taken it upon themselves to fight the matter to the latter.
Damilare is also set to call for his scripts and challenge the results as allowed by regulations guiding the school.
Hi kemisola,
I would love to remain anonymous. I want to share my story so you can help me expose a conman I fell in love with. I met him four months ago on insta-message. We jelled instantly, met in person and started dating.

About a month into our relationship, he told me he had financial problems and he needs my help with raising a loan to finance a business. I agreed since he was my bf, I sold my phone, laptop and
borrowed from friends. I gave him the money and that was d last time I ever set my eyes on him.
Each time I call him to ask for my money he would tell me one story or another. Then one day I called him...