Late last year, we brought you videos from the surprise proposal of a Nigerian couple based abroad (HERE). The soon-to-be bride, Opeoluwa ran away thrice and kept her man, Gbenga waiting for 60 seconds after his surprise proposal to her.
Bellanaija weddings has now published the full love story and proposal story of the couple..so beautiful, read below:
Ope and Gbenga met
two years ago via a surprise matchmaking – the groom's relatives had
been 'looking for a wife' for him, and sent him her number, only telling
her after.
They hit it off
immediately, and ever since the day after, they haven't gone a day
without speaking to each other. Ope's dad also happened to be a Vicar of
Gbenga's parents' church. Match made in heaven this is!
How We Met
by Ope, the bride
On the 21st of January 2014, my best friend Lamide Ajani called me, saying that she had given my number to a mutual friend's brother. I was shocked, and at first I was like, "Are you for real? You didn't even tell me? Who is he?… Abeg Abeg".
That day was actually Gbenga's birthday, Adeola Ajani (Gbenga's sister) had put his picture up as her DP, and goes, "I'm looking for wife for my brother o!!"
Sounds
funny yeah? but the only funny part at least to me was that I seemed to
go along with it…Next thing you know, we had started chatting. We
chatted forever, and even though he didn't call me on that day, it
remains the only day since we met that I haven't heard his voice on the
phone.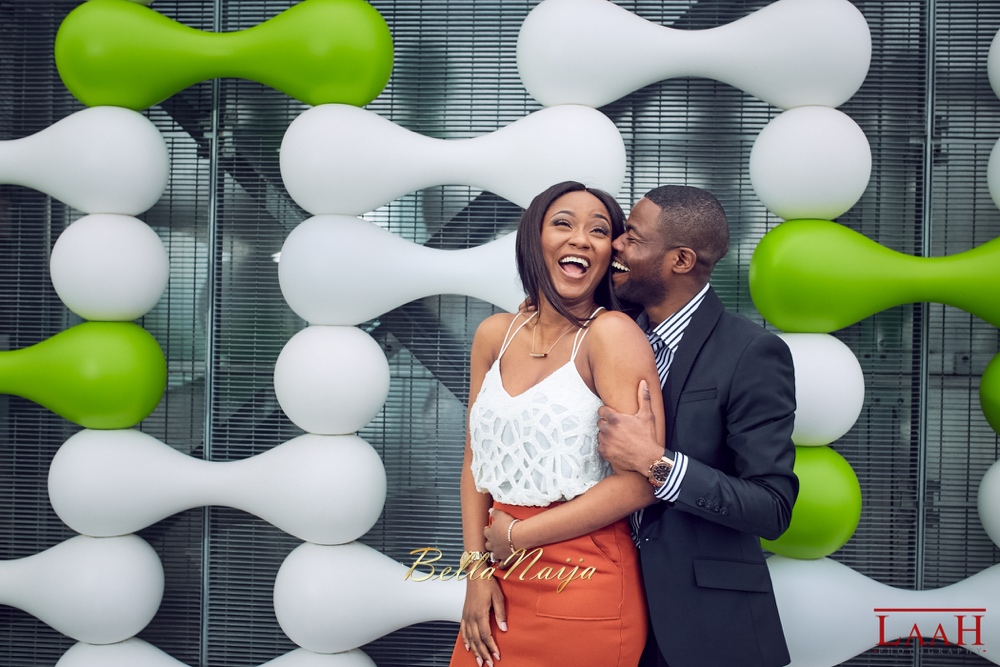 Love
is exciting I must tell you, it felt like nothing else mattered, and
even when I was in my lectures, all I did was read our previous
messages, while blushing in class. On his own side, he tried to come
across as a tough guy, little did I know he was gushing about me to his
sisters and his parents the whole time.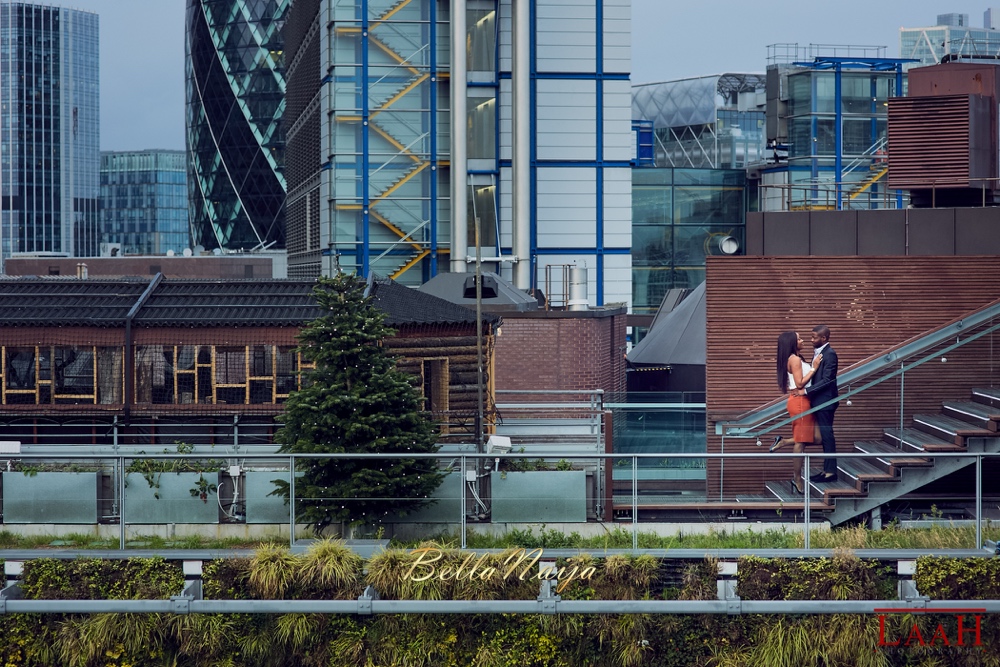 Fast
forward to many months later, we realized that his parents go to the
church where my dad is the presiding Vicar. I guess it's true when they
say its a small world. With our parents seeing each other every Sunday,
and quickly becoming firm friends, the rest became history in the
making.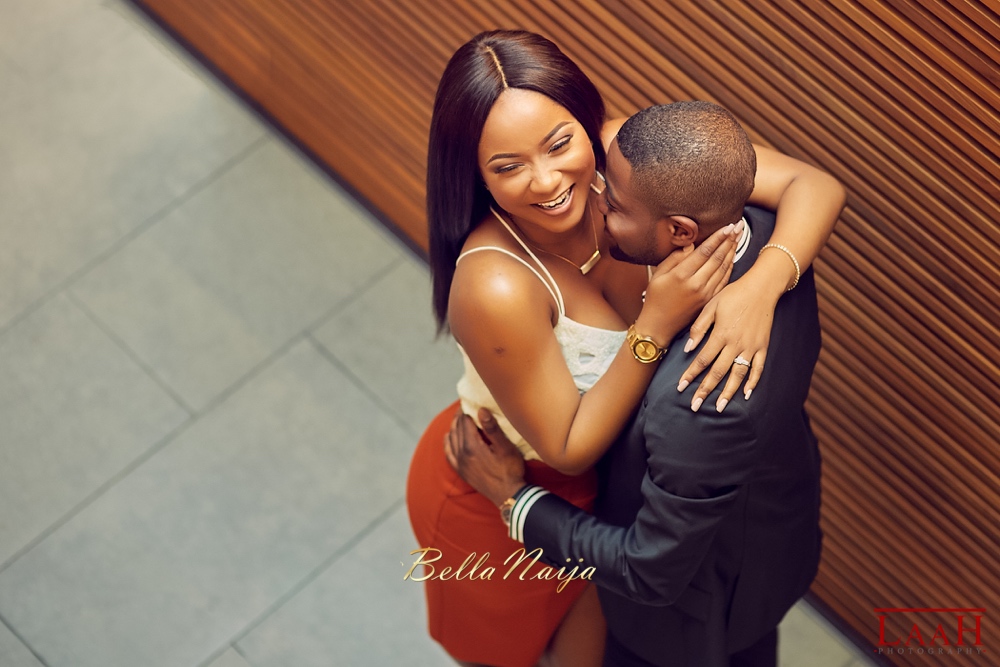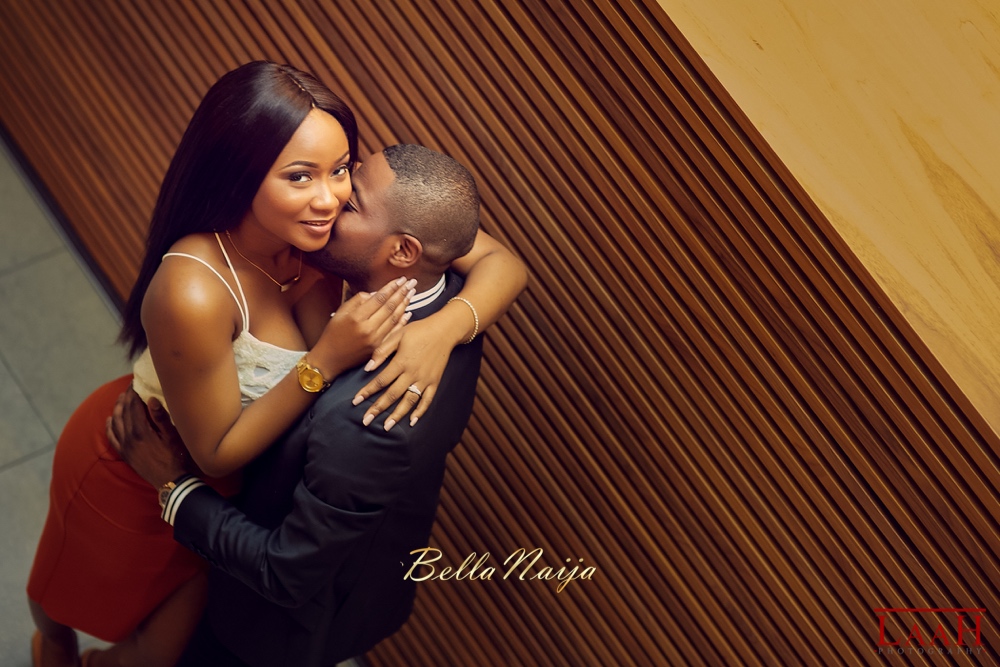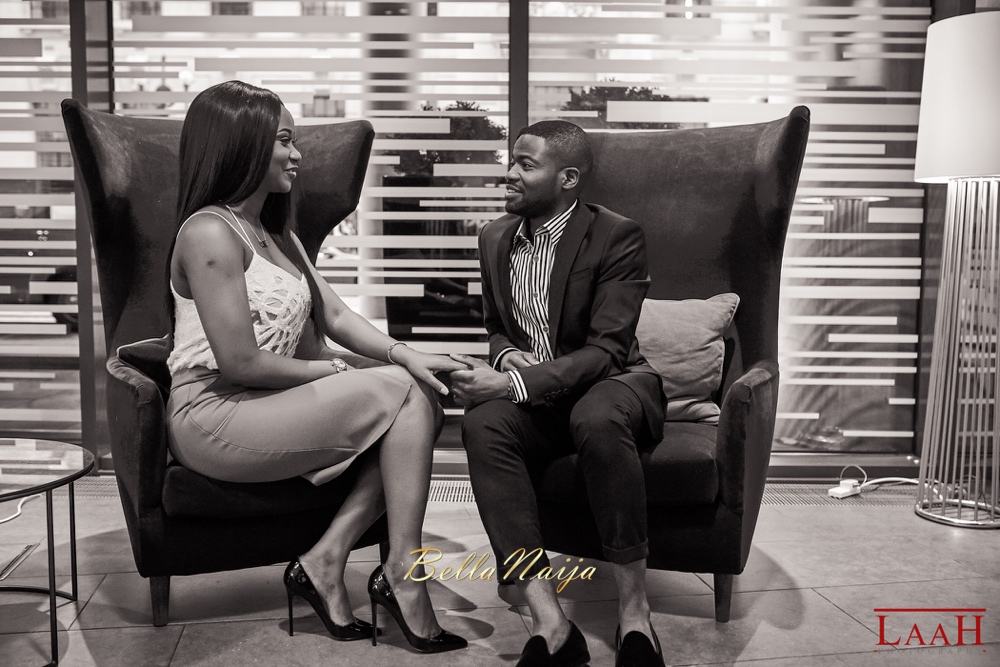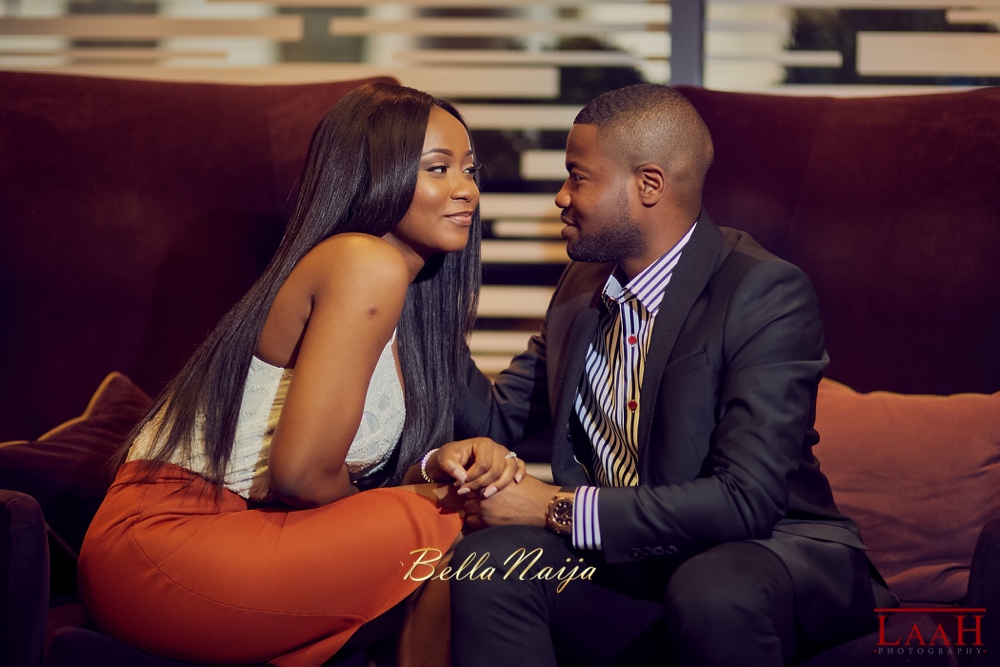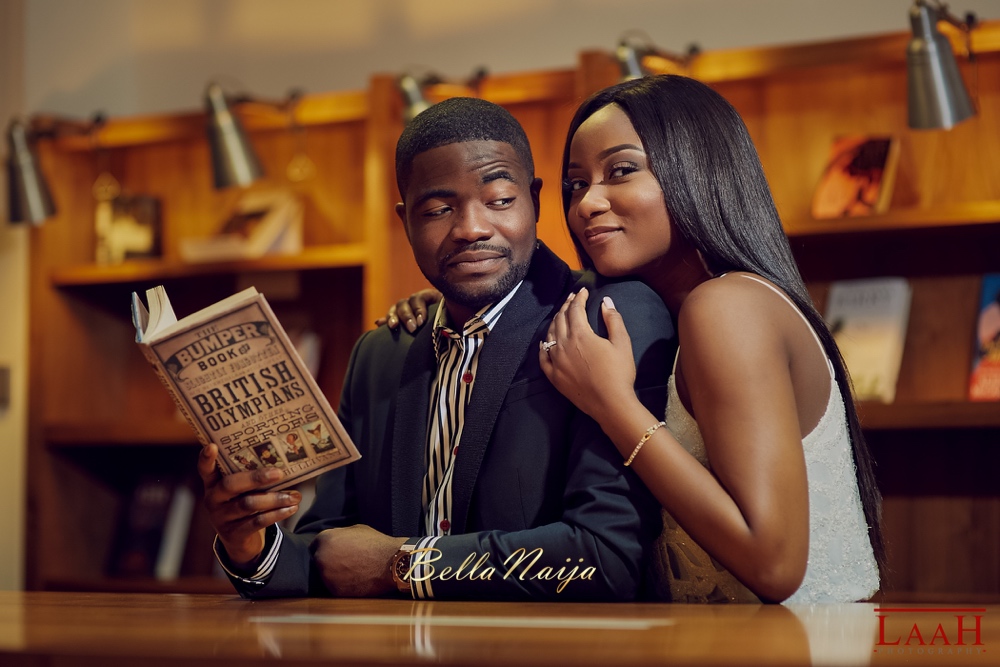 Love
is a beautiful thing, it is not painful, it is not dramatic, it is not
draining….My boy has given me the kind of love my mother always prayed I
would find. He is steady making efforts to keep me happy, and I cannot
be more grateful for him. I must say, I have never been more excited
about being his girl.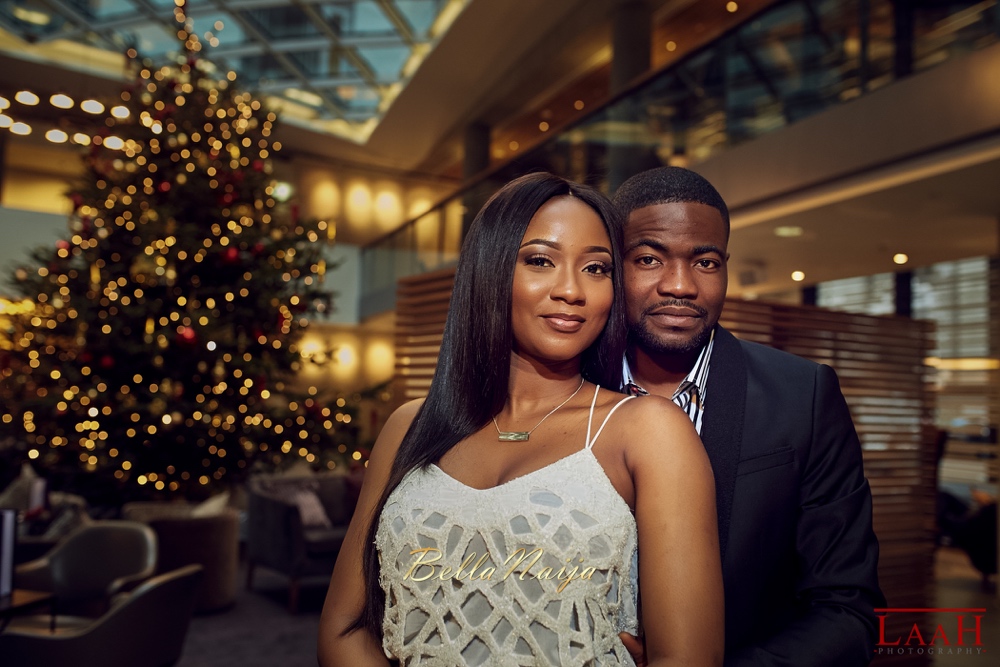 The Proposal
by the bride, Ope
Soooo.. this was really dramatic!!! *covering my face*
Basically
I live in Scotland, 6 hours away from where Gbenga lives (London). We
chatted/spoke on the phone the whole day. He was at work "having a busy day". I was in school too, having lectures, so I wasn't particularly paying attention to his environment when we spoke on the phone.
He had been planning with my friend Eniola Falowo,
telling her he would be coming over, and that it was a surprise, and
she should take me to the city centre where he would meet us.
Eniola
made up a story about needing a dress for her friend's graduation. She
told me to help her pick, and being the good friend that I am, I bought
it hook, line and sinker.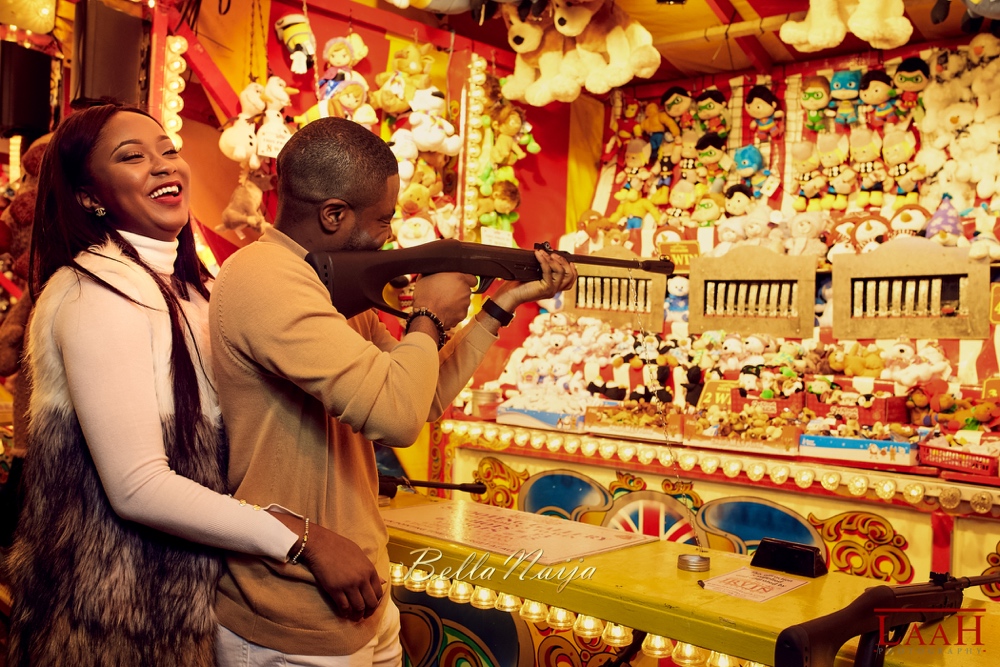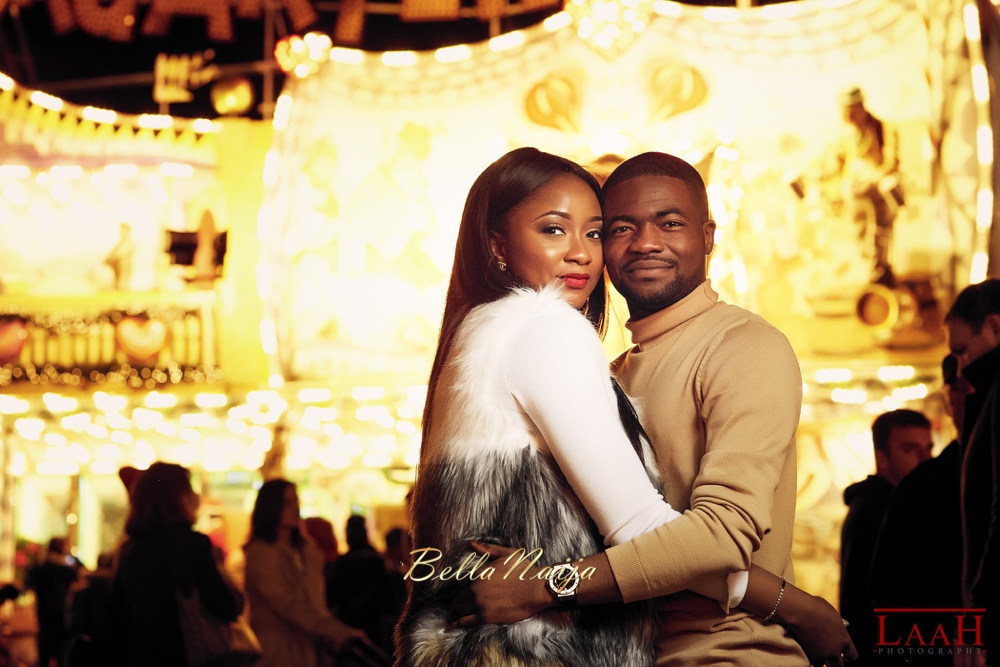 After
my class, under the heavy rain, and the freezing Scottish weather, I
went with her to pick out dresses. Eniola was acting up throughout, and a
part of me was wondering what the problem was, but I chose to stay out
of it. To cut it short, as we walked down the mall, someone walks up
behind me, and whispers
"Ohun Ope Mi"
(This is what Gbenga calls me)…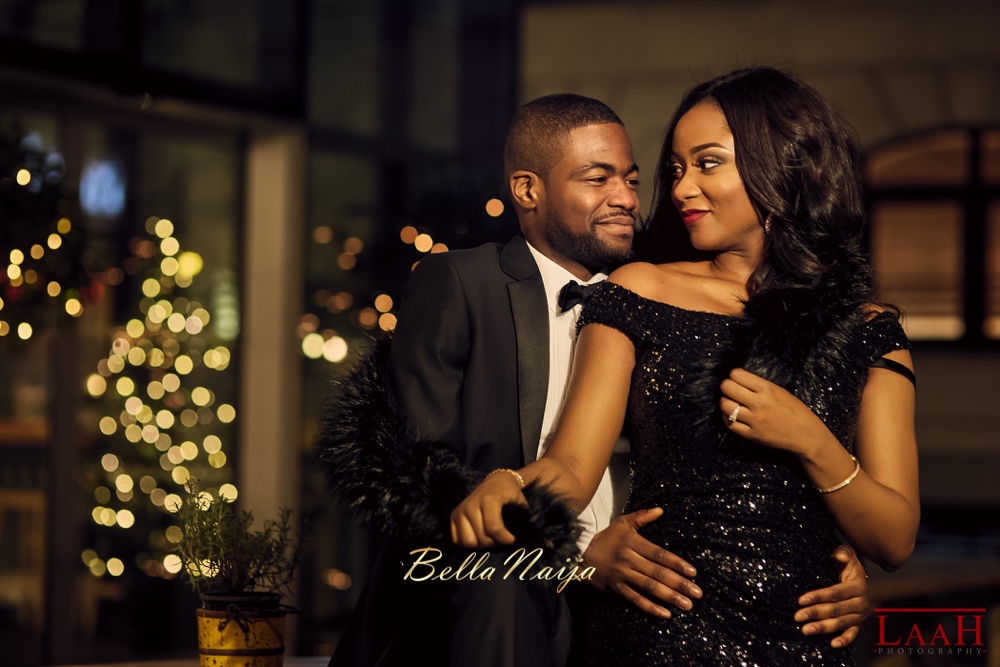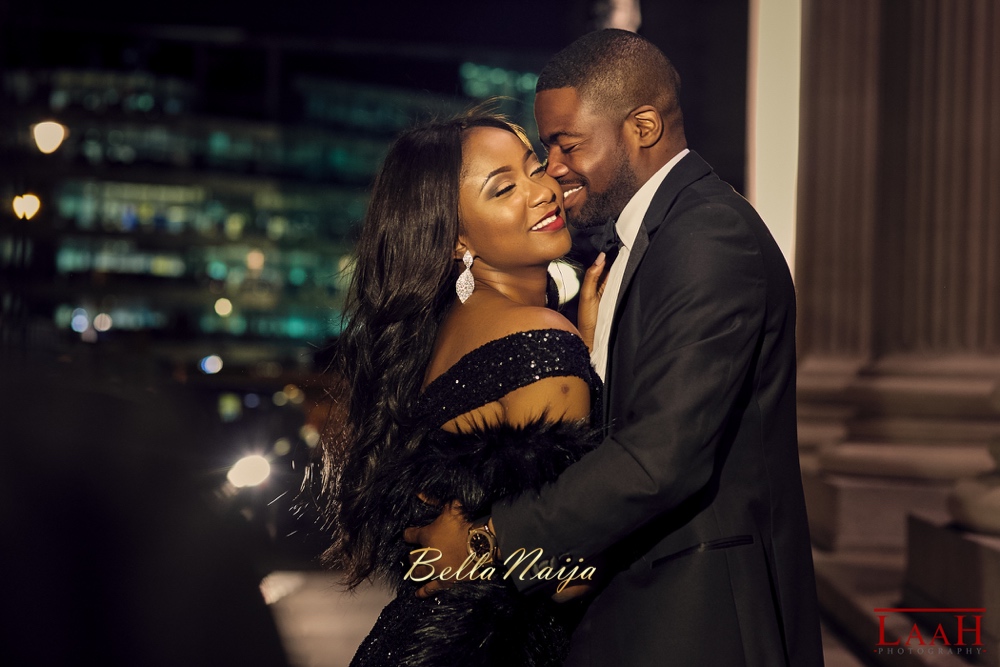 The
next seconds happened so fast!! In my mind I'm thinking who is this
person calling me what my boo calls me? Why is the person standing so
close to me? Why are you trying to touch me? I then looked back, and its
him!! Reflex.. I SCREAMED and RAN!! I cannot explain why, but I did. I
stopped for a bit, looked back again to be sure it was him, it was!!
"Why
are YOU here?? How did you get here?? Aren't you supposed to be at
work?? Why are you holding flowers?? He's going to propose…OMG!!"
I WAS SHY!!!!
Trust
our "Oyinbo" people… such romantics… they were already staring and
making videos. He got on his knees, I said YES (of course)!!, and ran
off again *covering my face* I was really shy!
I must say, My baby!! is the "perfectest" gentleman!!!!