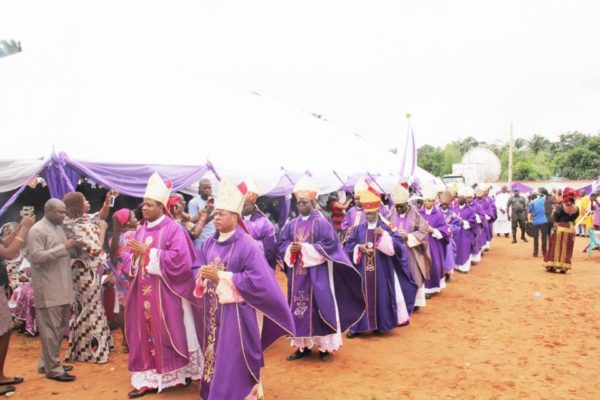 She came, she saw, she conquered but she left us too soon. Dora Akunyili, renowned NAFDAC reformer and former Minister of Information and Communications who passed away in June at 59, was buried on Thursday 28th August 2014 in Anambra. Dignitaries from all walks of life including top government officials – federal and state, were in Agulu in Anaocha local government area of the state where she was laid to rest.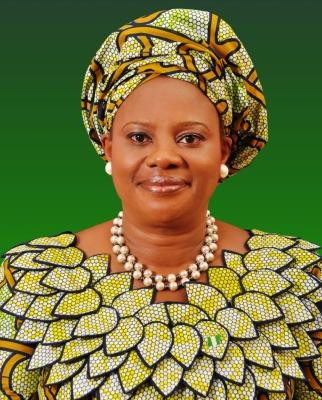 The mass was officiated by the Prefect Emeritus of the Congregation for Divine Worship and the Discipline of Sacraments, Francis Cardinal Arinze.
He was assisted by the Archbishop of Abuja Diocese John Cardinal Onaiyekan and other bishops.
The former Head of State General Yakubu Gowon and Bola Obasanjo, wife of the former President, were seen at the ceremony.
"Our mother, who lived a legacy life and would remain the light of the nation because she served the country diligently," said Governor Willie Obiano of Anambra.
After the church service, Dr Akunyili's body was later buried in her husband's home.
She is survived by her husband Dr Chike Akunyili and children.