Oh dear! Students of Adamawa state university have started fleeing the campus, following threat letters sent to the school from Boko Haram.
The last letter sent to the school had a pound of flesh clipped to it.
It dripped with blood (see photo below).
According to Saharareporters, the word of the letters has shaken
both the student body and officials at the school.

Most of the Adamawa State University students who use
the only hostel available to men have not slept there over the past
weekend.
The hostel, also known as 'Barde Hall,' according to a
SaharaReporters source, was nearly empty of students beginning on
Saturday evening.  Barde Hall, is also popularly known as "256" by many
in the student body.
It is a popular 'hang out' spot for many of the
students attending. It is also seen as a safe space, and resting place,
that normally has scores of students milling around outside during the
academic year. Many of the students did not sleep, or 'hang out' at the
hostel on Saturday night. It was ghostly quiet.
A student source told SaharaReporters that the atmosphere at the
hostel worsened on Sunday night. In room A5, a student confided that, he
was the only person that slept the night in his room.
Another student said that many of the occupants had fled to the
nearby town to seek shelter instead, where they believe it to be a much
safer place. Yet, the tension Monday morning picked-up, when students in
Barde Hall awoke and found a letter placed on a wall that was written
in the Hausa language.
The letter, when translated into English, reads,
"Last warning."
But this time around, it had a pound of flesh clipped to the letter.
It dripped with blood, and was described as somewhat black in colour,
though looking as if it was not long since this section of human flesh
it was cut off.
This caused panic among many of the students at the hostel. They then
openly questioned the  efforts of the university security men, and
called them to the hall to remove the grisly letter. The students denied
the letter was written and posted by a fellow student among them to
thge arriving security men. They then demanded to see the schools' vice
chancellor.
The Adamawa State University Vice Chancellor is Dr. Alkassum Abba,
who arrived shortly afterwards, and addressed the students in a tense
exchange over the letters and this latest note placed on a wall dripping
with blood. Abba was peppered with many questions from the assembled
students about school security. But to many in attendance Abba's
explanation was neither reassuring, or satisfying.
The Vice Chancellor according to a SaharaReporters source reportedly
insisted that nothing will change with the school's academic calendar.
Strangely, the students were told that their exams will be held as
earlier scheduled.
As it stands now, many of the Adamawa State University students have
packed their bags, and also, reportedly, packing out of the hostel.
They say all work and no play is a bad
combination.
So Nicole Scherzinger would
have been delighted to find some down-time while in Monte Carlo this weekend
before watching Lewis' big race on Sunday.



The 35-year-old, who was away
for the Monaco Grand Prix, was spotted relaxing and soaking up some sun on a
private yacht.
Nicole
was there to cheer on Lewis Hamilton, but a bit of downtime on a yacht
didn't go amiss. And of course the schamazing Scherzy look suitably chic
in a classic black bikini, sending temperatures soaring. To See More
Photo,...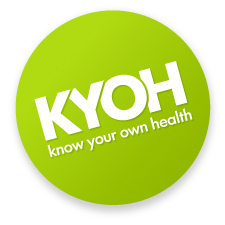 Diabetics have to monitor their blood sugar level to prevent the symptoms of diabetes. So, it is important to regulate what you consume and fruits, which are one of the healthiest ways to stay fit can increase blood sugar
levels. Apples which are one of the healthiest fruits, can they be
eaten by diabetics? Here's what you need to know about apples and diabetes.





Benefits of Apples:
Apples are
rich in antioxidants, which are essential for preventing cell damage and
rebuilding cells. Apples are excellent for preventing cancer, mental health issues like Alzheimer's Disease and Parkinson's Disease.
Apples make a great weight loss fruit, which has a high satiety value and prevents cravings.
This fruit is great for washing...
Whoop, here we go again!
Hello Everyone, we have a wonderful couple on the blog
today - Ife and Demilade - they are not only in love but really good friends.
If we had to describe them, we would say they are a "Very cool couple." - they are one very super cool couple, Fola their wedding photographer says!
Demi and Ife
Look into my eye and you'll find "Me". Look into my heart and you'll find "You"
...