So while we were all worried that
Nigeria's biggest musical group was gonna break up, the parties involved while actually laughing at the media reports. Their publicist Bayo Adetu in a recent interview
with Icon Weekly magazine said it was all a publicity stunt and
that celebrity blogger Linda Ikeji who broke the story properly misled us
all. He even dissed Linda and called her a mere blogger and this didnot go down well with her sister, Laura. Laura mocked Bayo and told him to his face that her sister earns more than Psqaure!!! See excerpts from the interview below and Laura Ikeji's response: "Greetings, Bayo, we heard that
the Okoye brothers have finally reconciled, can you give us an insight on what
really happened?
(After a long laugh…) "My brother, I'm telling you this as a friend, there was
no fight at all. The whole thing started after Jude tweeted some days back and
bloggers feasted on it and gave it several interpretations which never existed,
and that was how we got here.

"Are you saying there wasn't a
fight at all, how then did Peter and Paul keep releasing comments through their
Facebook accounts?
"My guy, I can authoritatively tell you that neither of the P-Square brothers,
nor even Jude operate their Facebook accounts anymore. Whatever Facebook posted
was from an impersonator, pretending to be anyone of them. P-Square is active
on twitter, not on Facebook, so you see, the whole thing was founded on lies.
"If what you are saying is
true, why did they all tweet a re-conciliatory tweet this morning indicating
that they have mended fences?
"There's one thing you should know, P-Square are not politicians, and neither
are they businessmen to be worried about what one useless blogger or the other
has to say about them.
"In this game, bad publicity is good publicity. When we read those funny posts,
we decided to play along with the general public and what they were meant to
believe.
"Yesterday, Thursday, April 24, 2014 was Jude Okoye's birthday and he also used
the opportunity to propose to his girlfriend while we laughed at the stupidity
of some Nigerian bloggers. Yepa!
"We later decided to further play into their hands by reaching a consensus to
tweet what they have termed the 'reconciliation tweet'.
"However as a journalist, I am pained that trained journalists allow themselves
to be remoted by Linda Ikeji, a mere blogger without any professional training
to stall them from investigating serious news material like this. These days,
immediately Linda posts anything on her blog, journalists just go there and
copy and paste the story without any checks and balances, it is outrightly
wrong, I'm really upset about this.
"She called me after posting the story and I just decided to ignore her calls,
because I didn't think we had anything more to say when the milk has been
spilt.
"I have taken my time to explain to you this way because you are a friend and
did not join the bandwagon.
"As for
those bloggers out there, I allowed them to write whatever they like; after
all, they are consuming their internet data, not mine."Dear Publicist you have just successfully dented your client's
image..weldone to you!   Laura Ikeji's response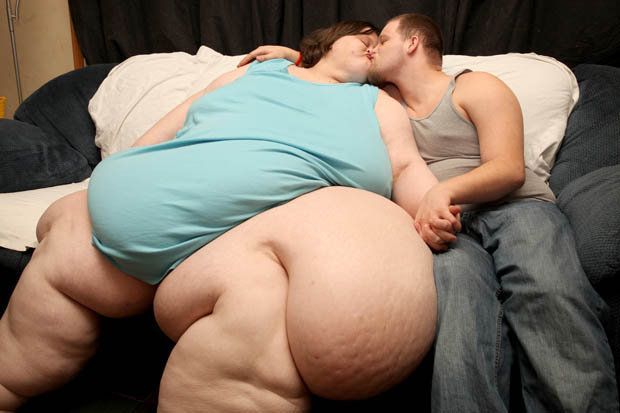 38-year-old Charity Pierce
who holds the current world record for fattest woman alive, has
revealed plans to slim down, so she can walk down the aisle with
her fiancé 22-year-old Tony Saur.
Because Ms Pierce, who is the
fattest woman in the world, has developed a medical condition called lymphedema,
which has caused a huge swelling on her left leg, she no longer fits easily
into a regular car.

Guys, meet Jessica Henshaw - daughter of Pastor Chris Okotie's estranged wife, Stephanie Henshaw.
A few weeks back, the world's most beautiful woman according to People, Lupita Nyong made a very beautiful speech where she condemned bleaching creams and insisted that black is beautiful.
Well light skinned Jessica is not pleased and here's what she has to say:



"A
lot of women just have very low self esteem. It's not about being light
or dark skinned even a man who likes light skinned girls wouldn't date a
zombie looking light skinned girl just because she is light skinned
which mean we all recognize real beauty no matter the shade it comes in.
If you choose...