More revelations have emerged over the recent failing health of the
General superintendent of Deeper Life Bible Church, Pastor William
Folorunsho Kumuyi during the just concluded national Easter Retreat of
the church.
According to Dailypost , the former university don
broke down during the retreat and was forced to rest on Saturday after
losing his voice the previous day.
Explaining why the preacher broke down, the church secretary, Pastor
Jerry Asemota while addressing the congregation Saturday morning said
the sudden health failure of the pastor was not unconnected to his
recent marathon engagements across the continent.

According to Asemota, "With much pleading, we had to convince our
pastor to rest. You could recall that lately, he was engaged in series
of rival meetings across the continent. Only recently, he was in Abuja,
Taraba, Bayelsa, Imo, Edo, Akure and Ibadan. He was also in Ghana,
Namabia and Togo and other West African countries.
He's human and needs to rest, so we enjoined you all to pray for
God's strength upon his life and bear with us at this time. He is not
going on holiday but he needs serious rest. I am very sure that before
the programmes end, your Pastor will bounce back to complete what he had
started" Asemota assured.
Kumuyi who eventually bounced back during the last day of the retreat
did not make any reference to his health condition during his
ministrations.
However, he was seen very agile and vibrant during the last day of the power-packed programme.
The soft-spoken preacher in his last sermon entitled "Reigning
Through the Victory of Jesus" said, once you have the vision with Jesus
Christ, you can achieve anything.
Speaking from the book of Luke 6:19, Kumuyi said in these perilous
times, one needs to make Christ his focus. According to him, holiness is
important as without it, no man can see God.
The preacher testified of a recent miracle that happened during his last programme in Bayelsa State.
According to him, after the programme, he went to the office of the
state overseer for a meeting and in the process some persons brought
three men on wheelchairs and dropped them behind his car.
"When I saw them, I told them in name of Jesus rise up and walk and I entered my car of drove off.
"Before we could reach the government house where we lodged, we
received a call from them that they have started walking. That shows
what God can do when you focus on him," he told his congregation.
Jesus is alive and just as he has risen today, so will every good thing in our lives that is dead, come alive! Happy Easter kfbers, you all have been so amazing!
What a beautiful thing to
give God thanks and to announce His love.  I saw Your work, O Lord. You
rescue from hidden traps and shield us from deadly hazards.
In
February this year, as the borehole drillers were doing their work in our
compound, the enemy struck! Everyone was together watching the pumping of the water and rejoicing that we now have a bore-hole after years of going to fetch water, lol.
The generator  used in pumping the water was at the back of the house and the wires were connected to the pumping machine in the front of the house.
My grand daughter, a 4year
old, was all by herself...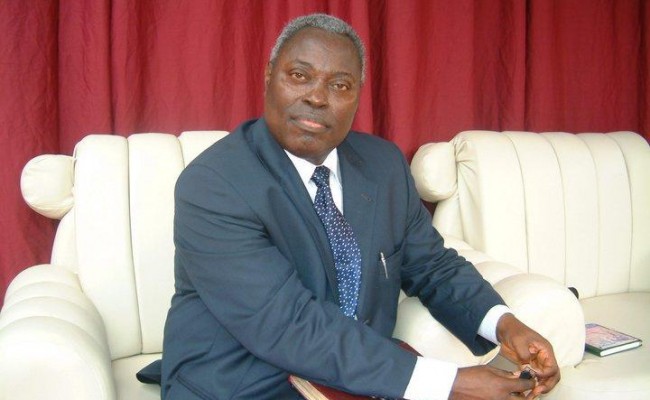 The General Superintendent of the
Deeper Life church, Pastor W.F Kumuyi allegedly collapsed during the Easter retreat on Saturday.
He has since been rushed out of the camp and is now responding to treatment at the undisclosed hospital he was rushed to.
According to
Dailypost
, a reliable source said "Pastor Kumuyi could not take the
morning Faith Clinic on Saturday because of his health condition. He broke down
during the ongoing retreat and was rushed to the hospital, he is currently
under treatment.
"We were told to pray for his strength, which we have been doing, but he didn't
minister throughout yesterday, a development which has sent every member
panicking."
...

Okay, here's a quick update on the ongoing Psquare saga and it's according to Laila this time.
See how she reports it below:
"The supposed fight between Paul and Peter Okoye was actually started by
their Personal Assistants (PAs). Jude's PA, Wande, had given money to Peter's PA to get his
car registered but Peter's PA, Shege, instead of spending the money on
what he was asked to use it for, allegedly spent it on something else.
This is a guy that reportedly, when Psquare's mum was still alive had
also 'eaten' the money given to him to purchase a car for P square's
mum.

So, Jude's PA was reportedly really angry when he found out his money was gone and the car wasn't registered. So, he stormed Squareville
to confront Peter's PA. Along the...