So that's one of Annie Idibia's besties, Maryann with the new born baby girl.
They ain't showing her face just yet.
Meanwhile, 2face was not with Annie when she had her baby in Atlanta.
The
Pop singer who had a busy performance schedule during the Christmas/New
Year festive period was in Lagos, Nigeria. A photo on
Instagram showed him partying with friends at his newly opened Club Rumors night club located at FESTAC, Lagos. See photo below:

2face is now blessed with seven children
– two girls with wife Annie, two boys with baby mama Sunmbo Ajaba and
two boys plus a girl with his other baby mama Pero Adeniyi.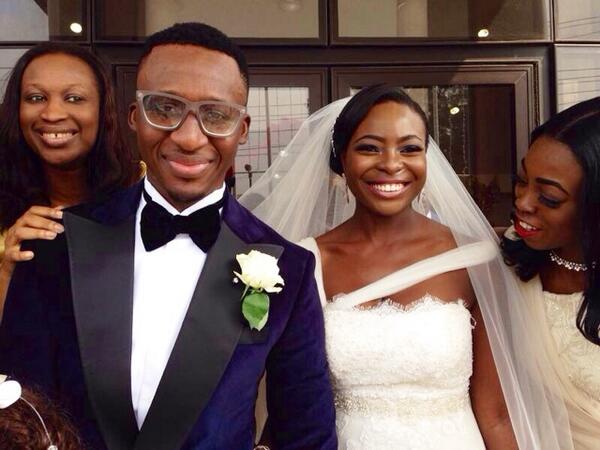 Soul singer Bez is now officially a married man.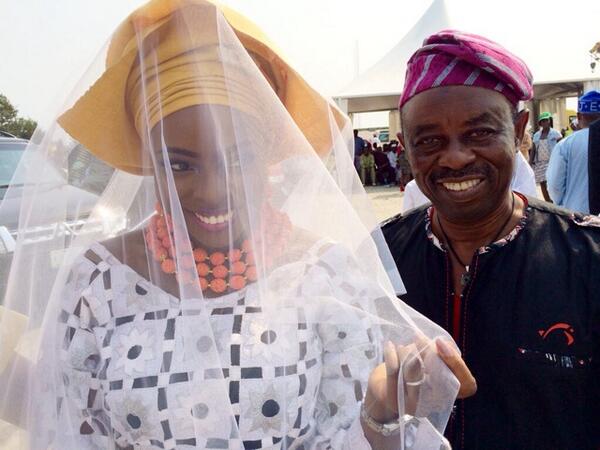 The superstar is presently walking down the aisle with the love of his life Bolatito Ladoja - the daughter of the former Governor of Oyo state Rasheed Ladoja.
Their reception ceremony held at the Landmark Village, Victoria Island, Lagos.
See first photos below:

In a recent interview, Nigeria's most
sought after actress, Mercy Johnson talked about her family background and her
journey into fame.
"Sometimes when I cry in movies, it isn't the script that makes me cry. When I
recall my humble beginning, I give thanks to God. When I remember how we moved
into an uncompleted building and had to take cover whenever it rained because
of the condition of the house; how my brother did a menial job as a bricklayer
to earn a living and those days when we rolled over a stick to cover the
windows up till the point when I started acting and raised money to cover the
roof… I recall those days we were living with lizards because the floor and the
walls of the house were not plastered, or when I had scars as...
 Hey wifey.
I have often wondered how life with you would be.
I often imagine how we will look together.
To start with, I strongly believe you are a daughter of Zion who is very much in love with the Father.
You have to love Him more than you love me.
See, that is a necessity. We would together study the word, pray and
teach others how to live according to the dictates of the Bible. We
would build a home whose foundation is Christ the Lord. And with that
settled, we can move to the other less important things.
Jeez, I get frightened sometimes about the many responsibilities that come...