Check out these celebrities who
spoke openly about being virgins:
Britney
1. For years, Britney Spears claimed she was a virgin and planned on
remaining one until marriage; however, her mother revealed in a memoir
that Britney lost her virginity at the age of 14 to a football player at
her high school
2. Victoria Secret's model Adriana Lima was often dubbed the "world's sexiest
virgin." She had no problem strutting her stuff in bikinis and lingerie,
but decided she wasn't having sex until after she was married.
"Sex is for after marriage. [Men] have to respect that this is my
choice. If there's no respect, that means they don't want me. When we're
traveling together for the first time, we sleep in different rooms.
That's the number one thing," she told GQ in 2008
Jordin
3. Jordin Sparks: (Where has she been? It's been a while she released an album…the last I heard of her was the 'No air' track she did with Chris Brown) American Idol" winner Jordin Sparks has spoken openly about her decision
to wear a purity ring and came to the defense of the Jonas Brothers
after Russell Brand poked fun at them during the 2008 MTV VMAs.
Jonas brother
4. The Jonas brothers: For years the Jonas Brothers were all about their purity rings, and in 2008 they spoke to Details about why they wear them.
Then 18-year-old Joe explained that the rings symbolized "promises to ourselves and to God that we'll stay pure till marriage."
But the Jonas Brothers aren't teens anymore and they've since decided to nix their rings.
5. Selena Gomez once wore a purity ring. In 2008 she told "Extra":

"I said, 'Dad, I want a promise ring.' He went to the church and got
it blessed. He actually used me as an example for other kids. I'm going
to keep my promise to myself, to my family and to God."
Gomez, now 20, has since stopped wearing the ring and reportedly ditched
it once she started dating fellow pop star Justin BIeber.
6. Demi Lovato: In an interview with Yahoo in 2008, the former Disney star admitted that
she had a purity ring and a necklace that says "True Love Waits."

7. Hillary Duff: Former Disney star Hilary Duff was quoted by Elle magazine in 2006 as
saying that her virginity was something she liked about herself.
"It doesn't mean I haven't thought about sex, because everyone I know
has had it and you want to fit in. It's harder having a boyfriend who's
older because people just assume," she said.
It seemed pretty clear where Duff stood; however she denied making the comment to Elle in an interview with Maxim in 2008.
"You know what? I was quoted saying I was a virgin, but I absolutely
did not say that. That's nobody's business but my own. Somehow it turned
into a bad thing!" she explained.
8. Miley Cyrus: Former "Hannah Montana" star Miley Cyrus used to wear a purity ring, and in 2008, she told TV Guide:"I like to think of myself as the girl that no one can get, that no
one can keep in their hand. Even at my age, a lot of girls are starting
to fall, and I think if (abstaining) is a commitment girls make, that's
great." Miley's feeling about her virginity changed as they tend to when you
grow up, and in May 2012 she called sex a "beautiful and magical thing"
and encouraged parents to engage in open communication with their kids
about it.
9. Jessica Simpson received a purity ring from her father at age 12, and
says she didn't lose her virginity until she married Nick Lachey in
2002. The couple divorced in 2005 and her attitudes toward sex between
unmarried adults has definitely changed.

Simpson is now engaged to Eric Johnson, with whom she has a daughter.
Taylor Swift
10. Taylor Swift is more concerned with puppies and rainbows to even
discuss her thoughts on premarital sex, but she has insinuated she was a
virgin. After she was brutally dumped by fellow proclaimed virgin Joe Jonas
in 2008, Swift took to her MySpace page and addressed rumors that she
was pregnant, writing:
"I read a very creative rumor this morning saying I'm pregnant, which is
the most impossible thing on the planet. Take my word for it.
Impossible." Yep, that sounds like a declaration of virginity to us. Of course she went on to date John Mayer so all bets are off.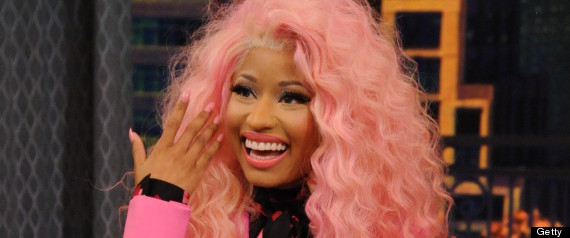 Nikki Minaj
11. Nikki Minaj told Urban daily months ago that she's still a virgin.
According to virgin Nicki Minaj
"Yes I am a virgin, and I encourage all my young Barbies to do the same…" oh by the way, she just turned 30.