You all know Lagbaja right? Lagbaja is the renowed musician that loves to sing with a mask on his face and some of his hit songs include "Gele Skentele', "Never far away', 'feyin e", etc. Yesterday, he released the video of the song 'Omo Jayejaye' in his recent album '200 million mumu'.
Honestly, I enjoyed the song. It had a danceable beat (of course, all Lagbaja's musical videos are always danceable and funny) and it got me dancing all through.
The 5minutes musical video began with a short play involving Nollywood Yoruba's Odunlade Adekola, Lizzy Anjorin and Rachel Oniga. The message of the song is simple…"life is not all about stress…enjoy yourself but don't be foolish" I particularly enjoyed the part where a Tatafo-like voice came up, doing some add-lipping, it was nice. Odunlade was quite funny…and I loved the fact that the prologue was actually the end of the story.
The bata drummers and chants also spiced up the whole song. You should check it out too…
Overall, the musical video was averagely ok (very dramatic) but the song is really good and danceable! The video is below!
You like?
So I stumbled on this story while touring the social media as usual and it got me thinking. It passes across a message to every one and that is why I have decided to publish for you all to see. Enjoy!
10th Grade:-
As I sat there in English class,
I stared at the girl next to me.
She was my so called 'best friend'.
I stared at her long, silky hair,
and wished she was mine.
But she didn't notice me like that,
and I knew it.
After class,
she walked up to me and asked me for
the notes she had missed the day before.
I handed them to her. She said 'thanks'
and gave me a kiss on the cheek.
I want to tell her, I want her...
Normally i wouldn't publish this kind of story but you see, sometimes it is ok to break the rules. The fact that  we both share the name "filani" is the reason why i decided to publish it.
Mosun is well known for her 'lover-girl' roles in yoruba movies, plus, her role in the Blockbuster 'jenifa' further brought her into limelight.
She got married recently to Mr Odunoye and she brought forth the bay girl last night in an undisclosed hospital in Lagos.
Congrats sweet cousin #wash
Zig Ziglar, who wrote more than 30 books and
focused on positivity and leading a balanced life, died Wednesday in
Texas. He was 86.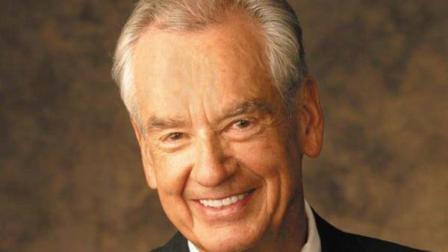 Ziglar, who had been suffering from pneumonia, died at a hospital in the
Dallas suburb of Plano, said his personal assistant, Jay Hellwig.
Ziglar started his fulltime career in motivational speaking when he was in his 40s. His first book was "See You at the Top." He also authored 'staying up, up, in a down, down world' "see you at the top' etc...
See 10 of his major quotes after the cut
10) "Remember that failure is an event, not a person."
9) "You will get all you want in life, if you help enough other people get what they want."
...